Cats wearing Hoodies-"ESSENTIALS" Grey Hoodie
$32.99

Made of polyester, cotton, and spandex. Hairless cat in hoodie warmth and comfort.
Stitched sleeves and hood for athletic style.
Ideal for providing warmth to your pet in winter.
Keep your pet comfortable when you go out for a walk or play hide and seek.
Make your 

cats wearing hoodies

and more fashionable and practical.
Do the children at home like sports? When the temperature drops, cats wearing hoodies to keep warm. This Hoodie is a blend of polyester, cotton, and spandex. There is an inner lining, which slightly increases the thermal insulation effect. Sphynx cat with hoodie has a good thermal insulation effect. The sleeves and hood are decorated with stitches. So in cold weather, it's very good for your photography and outdoor games. Put on your hoodies, run and live a happy life. The abdominal incision is slightly higher, hairless cat in hoodie is also very convenient to go to the toilet. Above all, find more Sphynx cat clothes.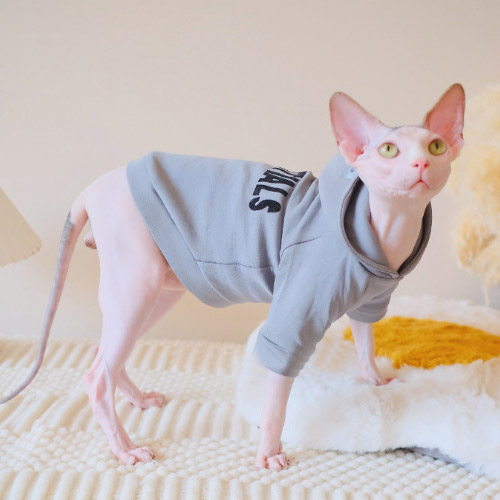 Size: L
Weight: 3.1kg/6.834lbs
Neck: 22cm/8.66inch
Bust: 32cm/12.59inch
Body length: 35cm/13.77inch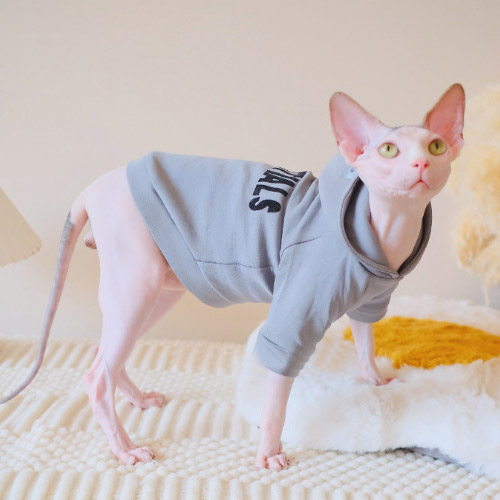 Only logged in customers who have purchased this product may leave a review.