Name: Brown "Maison Margiela" Shirt for Sphynx Cat
Fabric: pure cotton
Color: Brown Tie-dye
Features: Soft, Hypoallergenic, Elastic, Breathable
Sizes: XS, S, M, L, XL, XXL
Now the super hot tie-dye style, are you sure you don't have one tie-dye shirt for cat? This Sphynx tie-dye shirt was designed in reference to "Maison Margiela". The color is brown tie-dye. The fabric of this Sphynx tie-dye shirt is pure cotton and the fabric is soft. The breathable fabric will not cause a rash on the cat's skin. The Sphynx cat soft clothes are also very elastic, and fat cats can also wear them! As for the size, please choose according to your cat's measurements. If you have any questions, please contact us. Find more Sphynx cat clothes.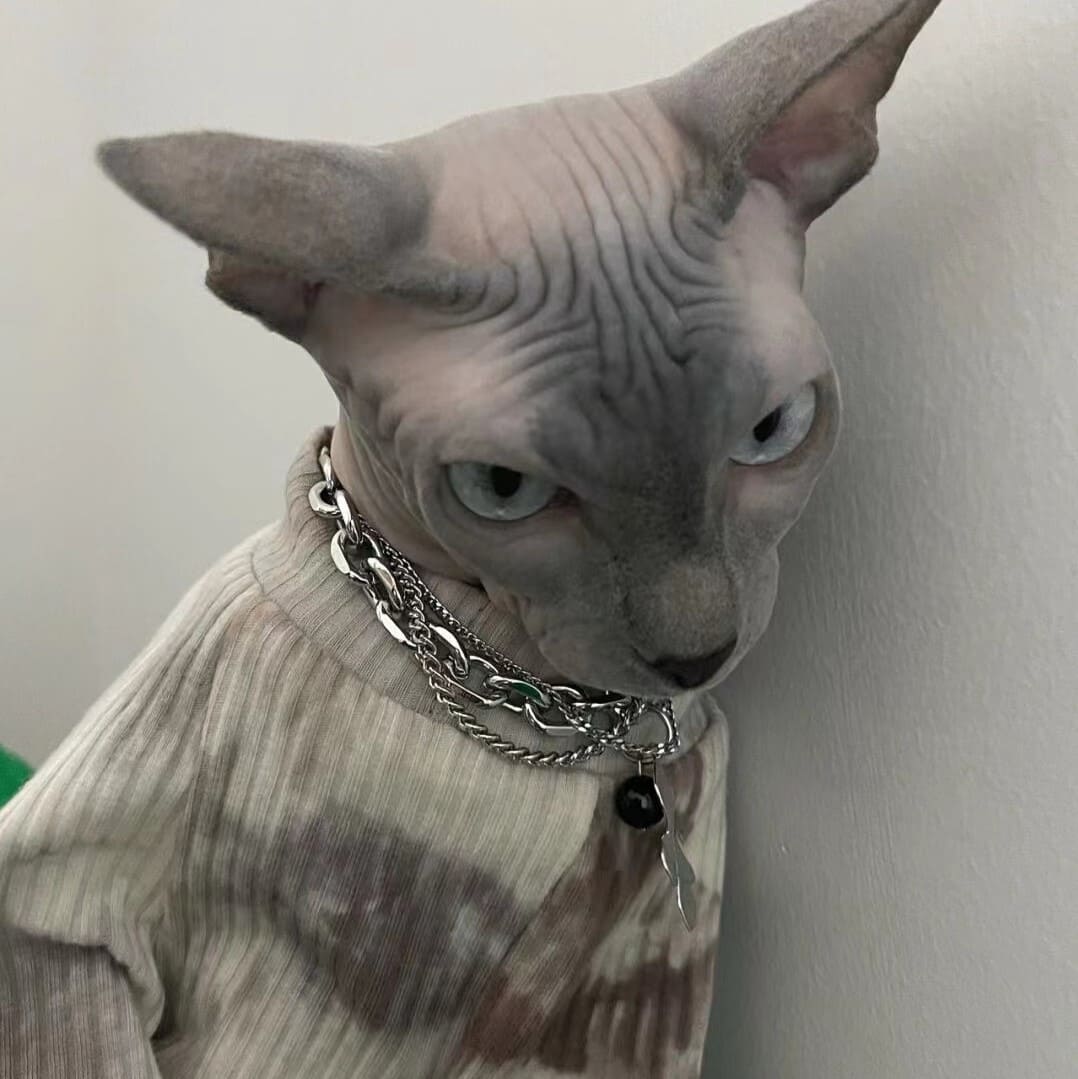 Size: L

Neck: 27cm/10.62inch
Bust: 38cm/14.96inch


Body length: 30cm/11.81inch