Designer Shirts for Cats-Dralon Fabric
$27.99

Product Name: Dralon Fabric Designer Shirt for Sphynx
Fabric: Dralon fabric
Style: black, wine red, orange, violet.
Features: dralon fabric, soft texture, hypoallergenic fabric, safe and harmless
Sizes: XS, S, M, L, XL, XXL, XXXL
The fabric of the Sphynx cat t-shirt is dralon fabric, soft in texture, hypoallergenic, safe, and harmless. Meanwhile, YESWARMG designed two styles of these designer shirts for cats, tank top, and shirt. The tank top is cool and unrestrained, and the t-shirt is very handsome. Regarding the size, please choose according to your cat's measurements. If you have questions, please contact us. Note that in order to prevent cross-infection between pets, our clothes will not be returned or exchanged. So be sure to choose the right size! Find more Sphynx cat clothes.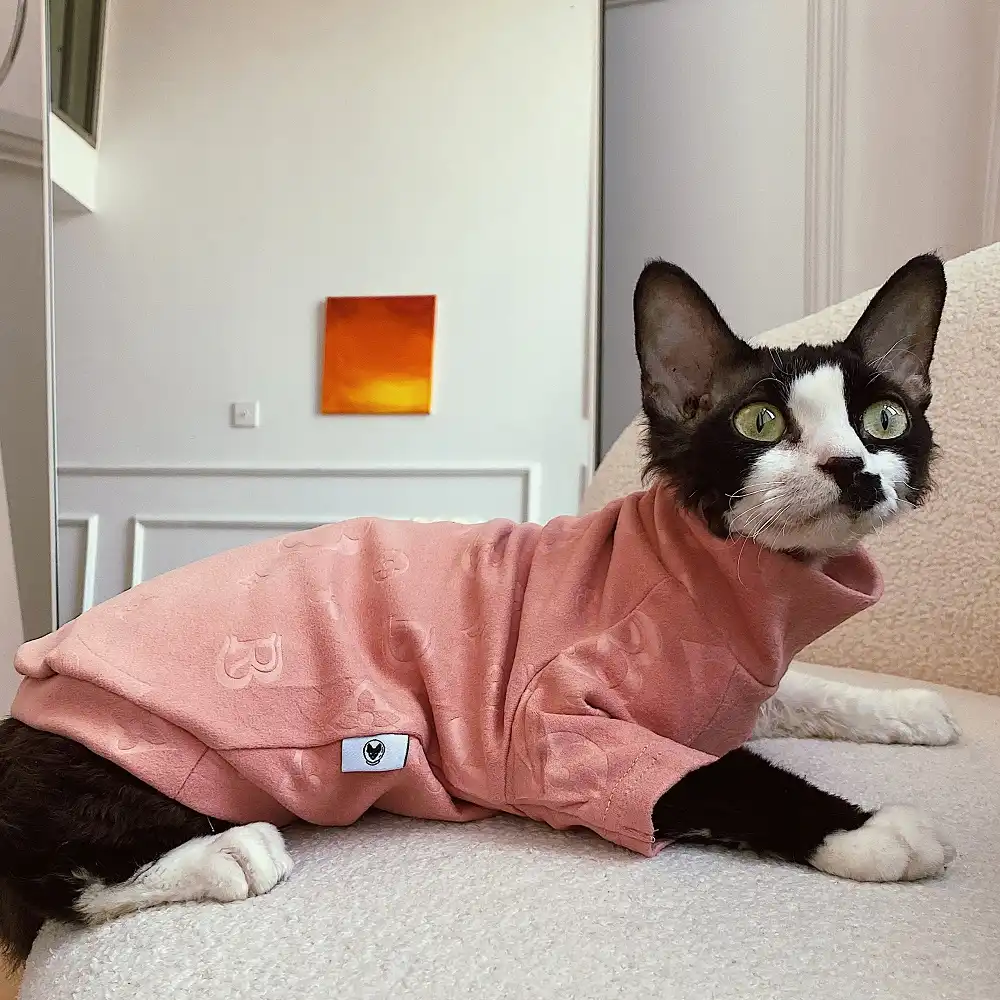 Size: L
Age: 18 month
Weight: 3.8kg/8.378lbs
Neck: 19cm/7.48inch
Bust: 32cm/12.59inch
Body length: 33cm/12.99inch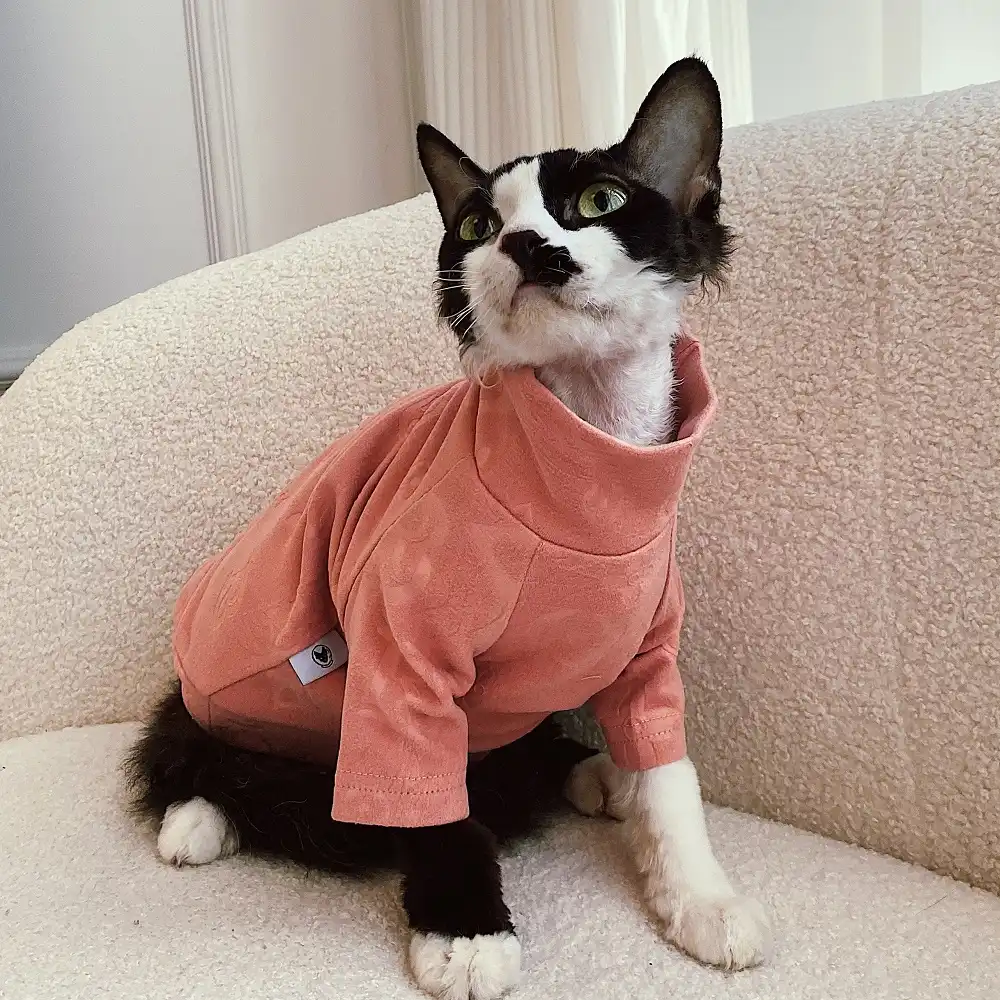 Additional information
Color

:

No selection

Black, Orange, Red wine, Violet

Size

:

No selection
Only logged in customers who have purchased this product may leave a review.