Designer T-shirt for Cat-"Vetements" Shirt for Cat
$31.99


If your cat is short-footed, leave us a note. We can make the sleeve shorter for you.
Product Name: "Vetements" Shirt for Sphynx Cat
Fabric: pure cotton
Style: T-shirt/Sleeveless
Features: pure cotton fabric, soft texture, hypoallergenic fabric, safe and harmless
Sizes: XS, S, M, L, XL, XXL
This is a designer t-shirt for cat. YESWARMG's simple style tee shirts for cats. The color of the vetements shirt for cat is black and there are two styles, a T-shirt and Sleeveless T-shirt. The fabric of the T-shirt is pure cotton, which is safe and sound and has a soft texture. There is a "Vetements" logo on the front of the clothes, which is simple and stylish. Find more Sphynx cat clothes.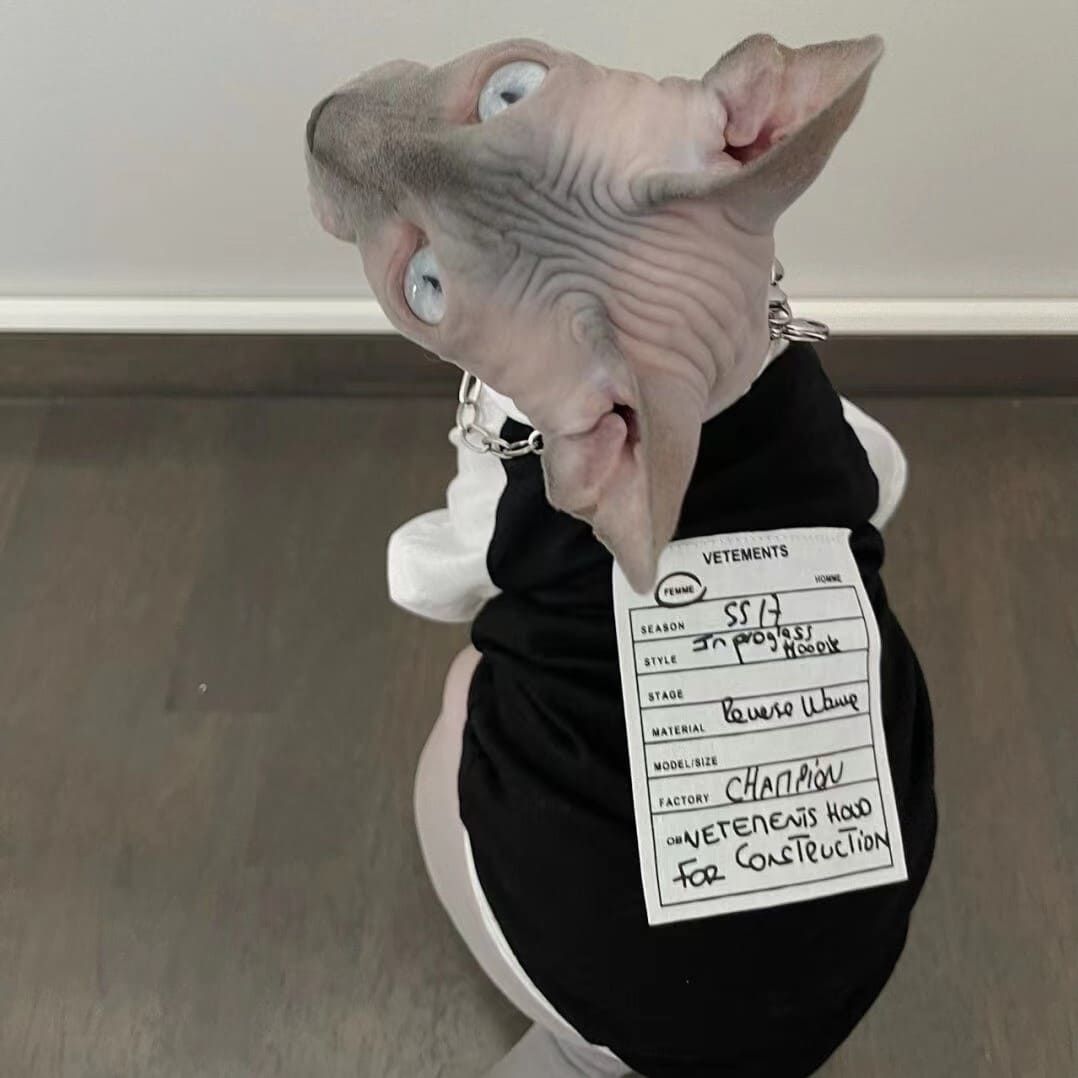 Size: M
Neck: 14cm/5.51inch
Bust: 27cm/10.62inch
Body length: 34cm/13.38inch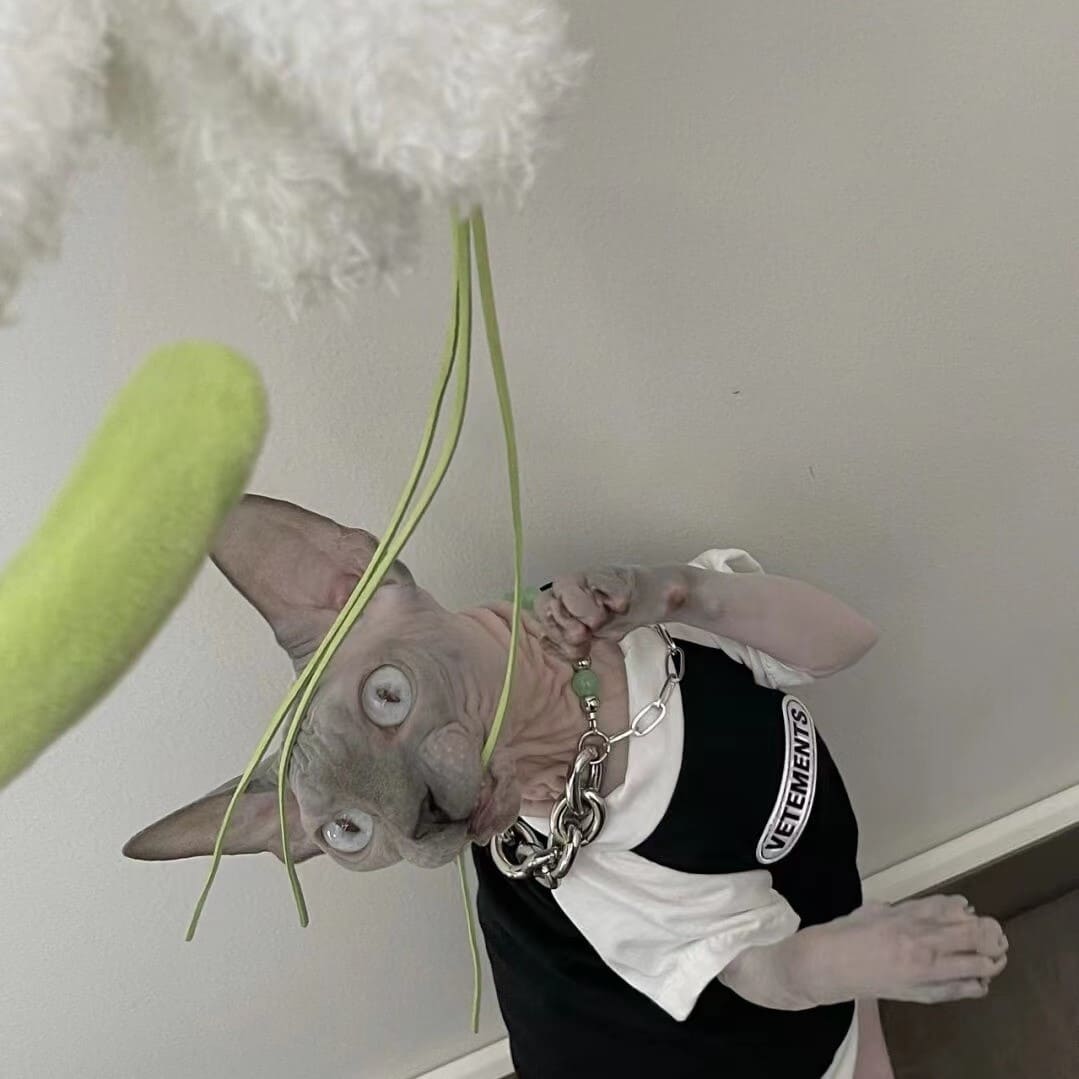 Additional information
Color

:

No selection

Black

Shirt/Sleeveless

:

No selection

Shirt, Sleeveless

Size

:

No selection
Only logged in customers who have purchased this product may leave a review.