Product Name: "The North Face & Gucci" T-shirt for Sphynx
Fabric: pure cotton
Style: Tank top
Features: pure cotton fabric, soft texture, hypoallergenic fabric, safe and harmless
Sizes: Customized, XS, S, M, L, XL, XXL, XXXL
This is a designer t-shirt for cat. YESWARMG's simple style tee shirts for cats. The color of this shirt for cats is Gucci green. The fabric of this t-shirt is pure cotton, which is safe and sound and has a soft texture. There is a "TNF & Gucci" logo on the front of the shirt, which is simple and stylish. Find more Sphynx cat clothes.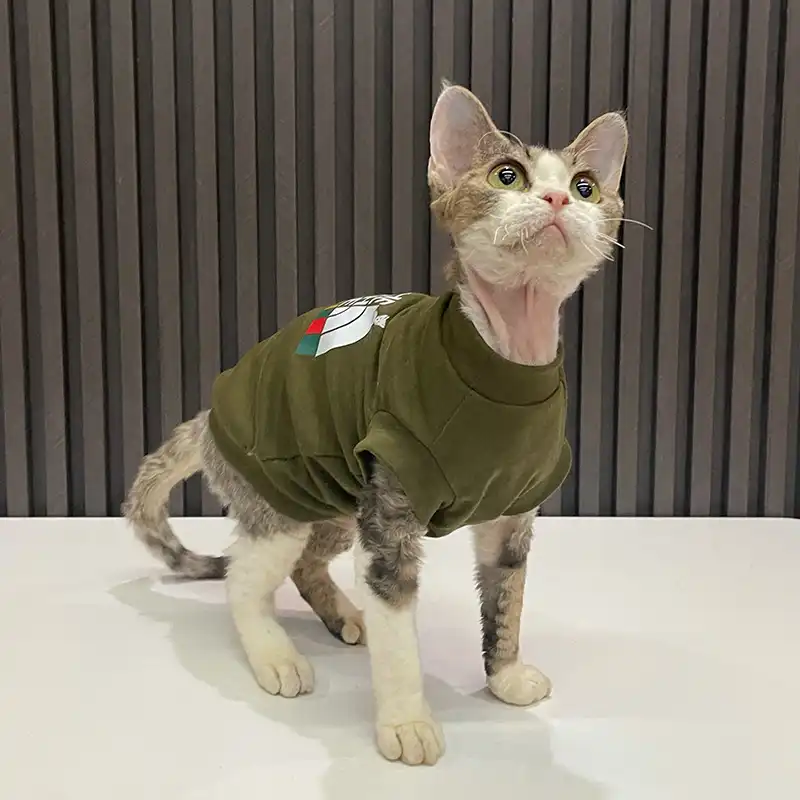 Size: M

Age: 4 months

Weight: 1.75kg/3.858lbs

Neck: 18cm/7.08inch

Bust: 30cm/11.81inch

Waist: 33cm/12.99inch


Body length: 28cm/11.02inch