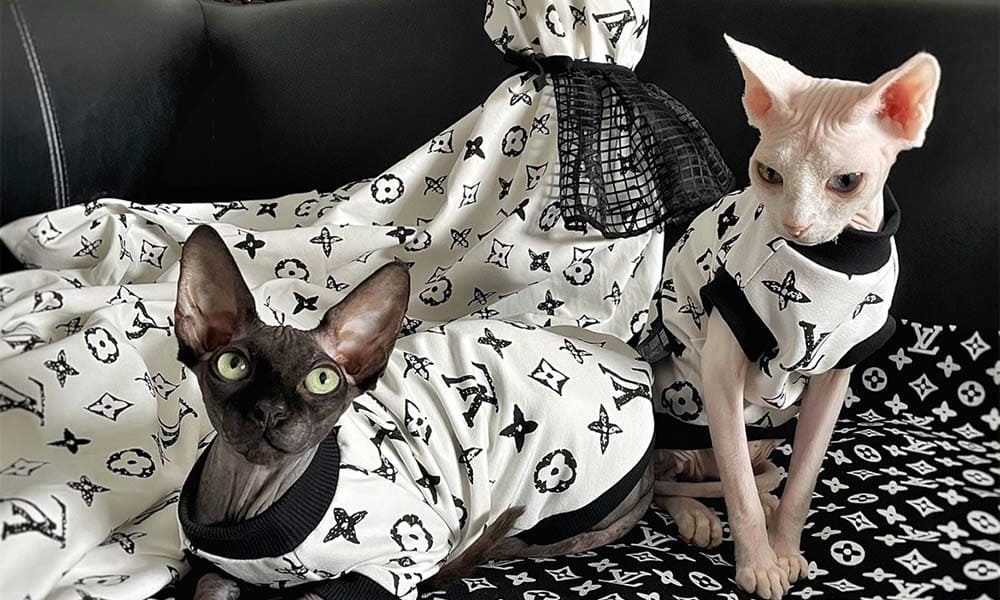 Our designer cat outfits are crafted with a unique blend of fashion and functionality, catering specifically to the distinctive appearance of Sphynx cats. Our passion for both style and Sphynx's well-being drives us to create exquisite ensembles that not only elevate their looks but also provide protection from weather elements.
Christmas costumes for cats offer a delightful way to celebrate the festive season with these unique feline friends. From adorable Santa outfits with miniature hats to elf costumes complete with pointy shoes, the choices are endless. Dressing up your cats in a tiny reindeer costume or a cozy snowman jumper adds an extra touch of charm to holiday gatherings.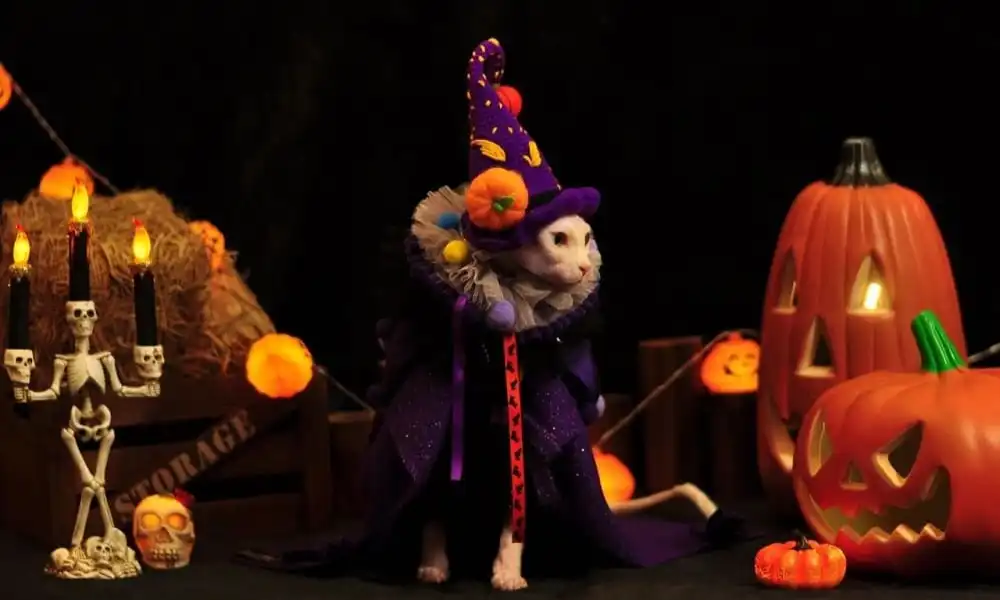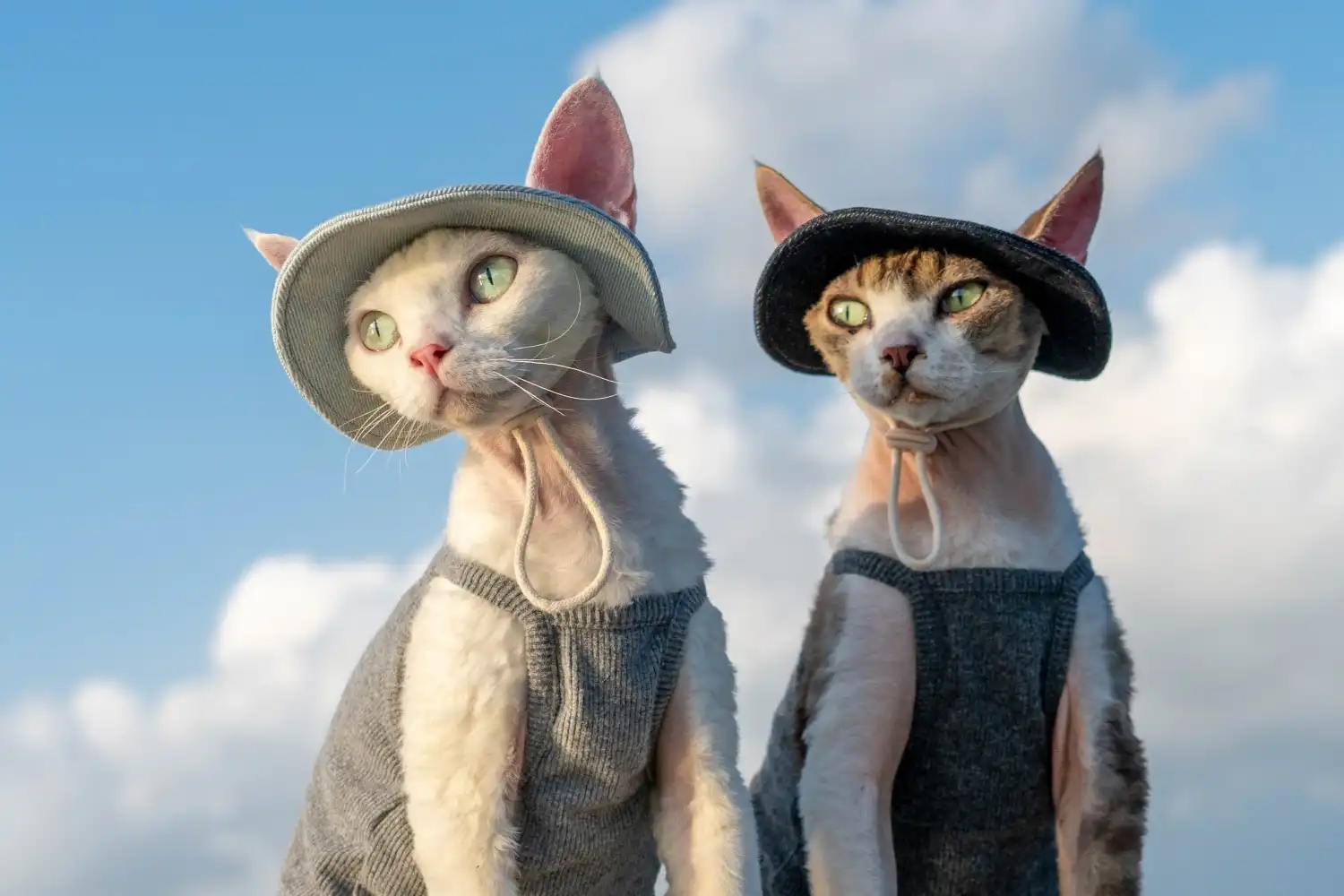 Embrace the joy of dressing up your feline friend with these cat accessories. Whether it's a cozy crochet beanie, a stylish baseball cap, or charming bow ties and collars, these accessories are sure to bring out the purr-sonality in your beloved cat!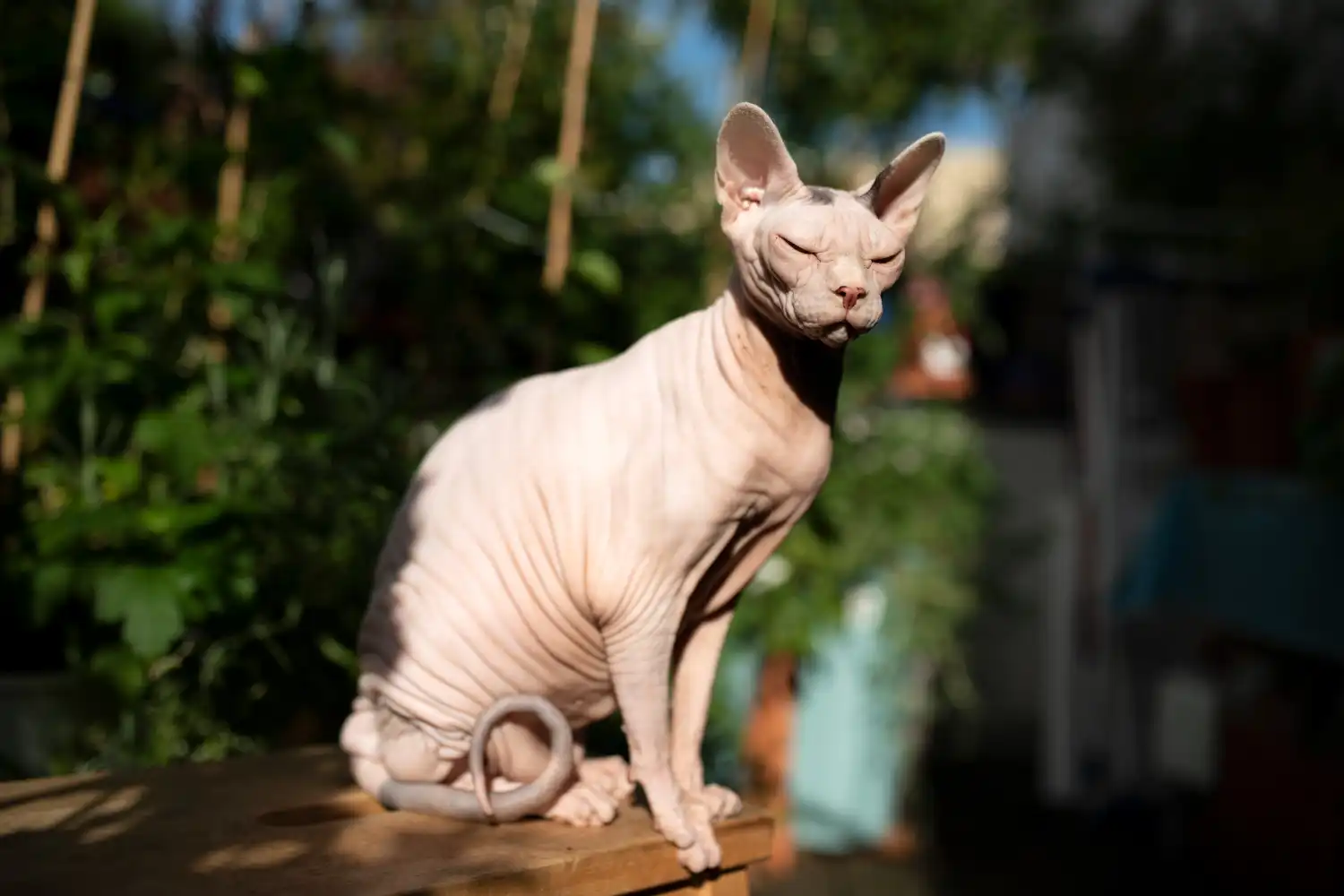 YESWARMG's initial mission was to specialize in Sphynx cat clothes. Slowly, we intend to expand our area! Next, we will show you clothes for furry cats, devon rex clothes, Cornish Rex sweaters, Persian cat clothes, Bengal cat clothes, and other special breeds! Previously, if your cat was a Sphynx cat or a Devon Rex cat, you could buy clothes based on their measurements here!
Cat clothes, also known as cat apparel or cat outfits, are a delightful way to dress up our furry companions and provide them with extra comfort and style. If you have a cat or you are going to have a cat, here you will find cat clothes for cats for all seasons and styles for your cat. You can learn about our cat outfits from the following categories.
Types of Cat Apparel:
Shirts for Cats: Our shirts for cats are made of selected fabrics that are uniformly lightweight and breathable. Most cat shirts are made of pure cotton or poly-cotton blends. These light and breathable t-shirts are perfect for cats to wear in summer, they are very sweat-wicking but not sweaty.
Tank Tops for Cats: Like shirts for cats, our tank tops for cats are also made of high-quality fabrics such as pure cotton. The difference from shirts for cats is that these cat outfits are sleeveless or camisole, this design is more suitable for wearing in hot summer, and cats will feel very cool.
Cat Sweaters: These sweater-type cat clothes are suitable for cats to wear in cold seasons such as winter. Our cat sweaters for cats are all made of high-quality wool or acrylic. The pattern of the sweater for cats has stripes, animation, or classic solid color, there will definitely be something you like!
Cat Dresses: For those looking to add a touch of elegance to their feline look, cat dresses are ideal. We make a wide range of cat dresses for adorable cats, both for summer and winter.
Cat Jackets: Specially designed cat clothes are jackets for cats! Most cat jackets are waterproof, and some cat jackets you can wear as raincoats. In addition, there are denim fabrics
Cat Coats: There is a certain difference between this type of winter coat cat clothes and cat jackets, we will distinguish them in the fabric and style of the clothes. These cat coats are specially prepared for them in winter, which can keep cats through a warm winter.
Cat Hoodies: Hoodies are our most popular style of cat clothes! Hoodies for cats are the epitome of sporty style and casual style, and if you want your cat to look special, then you should definitely dress them up with the on-trend sweatshirt for cats.
Filter by Season:
Summer Cat Clothes: These soft and breathable cat summer clothes are designed to keep your cat comfortable, dry, and protected from the sun on hot days. From airy dresses to fun camisoles, they're here to keep your cat stylish for summer!
Winter Cat Clothes: Keep your cat warm and protected during the colder months with cozy sweaters, padded coats, and hoodies designed just for winter.
Filter by Festival:
Christmas Cat Outfits: Dress them up in cute Santa costumes, wacky elf costumes, or reindeer costumes. You can have a festive Christmas together!
Halloween Cat Clothes: Get ready for spooky fun with crochet witch hats, pumpkin-themed costumes, or vampire capes for cats to make them the center of your Halloween party!
Birthday Cat Outfits: We have a wide variety of decorations and costumes filled with birthday gifts just for cats. On this special day, we can make sure they feel extra special on their birthday!
Remember to always prioritize your cat's comfort and safety when grooming them. Make sure the clothing fits well and allows your cat to move freely.