Product Name: Pink, Yellow Dress for Cat
Fabric: pure cotton, thin
Color: pink, yellow
Season: Summer
Size: Customizable, XS, S, M, L, XL, XXL, XXXL
These are very cute Sphynx cat dress clothes. The fabric of the pink dress for cats is pure cotton, a very safe fabric. The yellow dress for cat is very thin and suitable for cats to wear in summer. It is very breathable and will not suffocate the skin and cause damage to the skin. The dress comes in two colors, yellow and pink. The pink dress for cats is a sleeveless vest, and the cuffs are designed with super large lace. Regarding the size, please choose according to your cat's measurements. If you can't find the right size, you can order "customized". Please provide the measurements and breed of the cat when placing an order.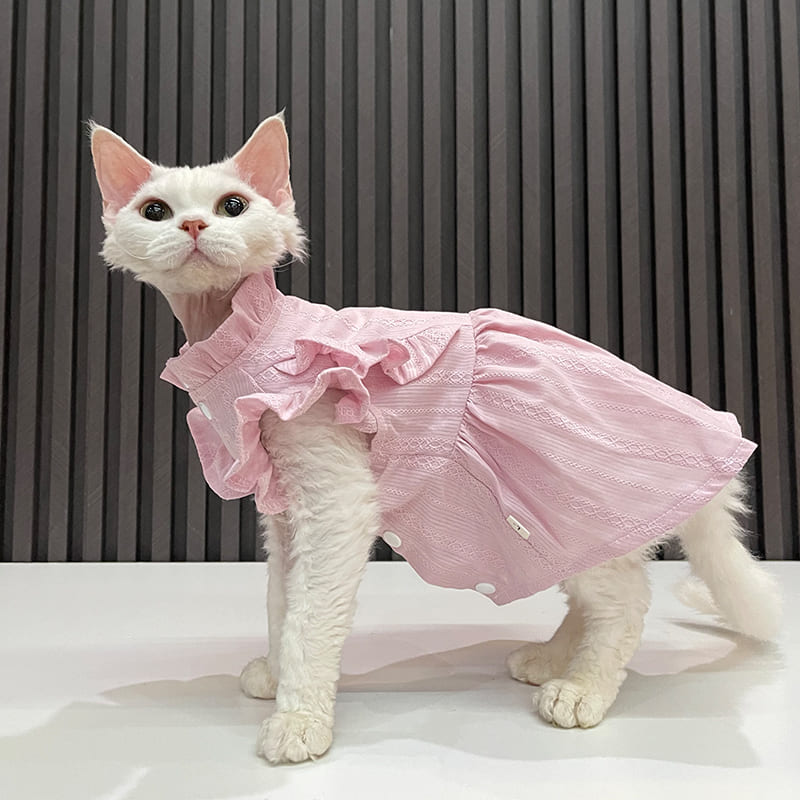 Size: M

Age: 4 months

Weight: 1.75kg/3.858lbs

Neck: 18cm/7.08inch

Bust: 30cm/11.81inch

Waist: 33cm/12.99inch


Body length: 28cm/11.02inch