Sphynx Cat UV Clothes-Sun Protection Clothing
$24.99 – $29.99

Name: Sun Protection Clothing for Cat
Fabric: polyester fiber, sunscreen fabric
Color: pink, gray, blue, white
Function: block direct sunlight from UV rays
Size: Customizable, XS, S, M, L, XL, XXL
Sphynx cats are hairless, plus their skin is very delicate. If you're going to take your cat out on a hot summer day, it's a good idea to dress them in cat-specific Sphynx cat UV clothes. This Sphynx cat clothes sun protection from YESWARMG is designed according to the body shape of the Sphynx cat. The fabric of the Sphynx cat clothes UV protection is polyester fiber, which can be very effective in blocking the direct radiation of the sun's ultraviolet rays. In fact, polyester fiber fabrics are polyester fabrics. Polyester sunscreen clothing has the advantages of durability, good elasticity, good breathability, easy washing, and quick drying. Find more Sphynx cat clothes.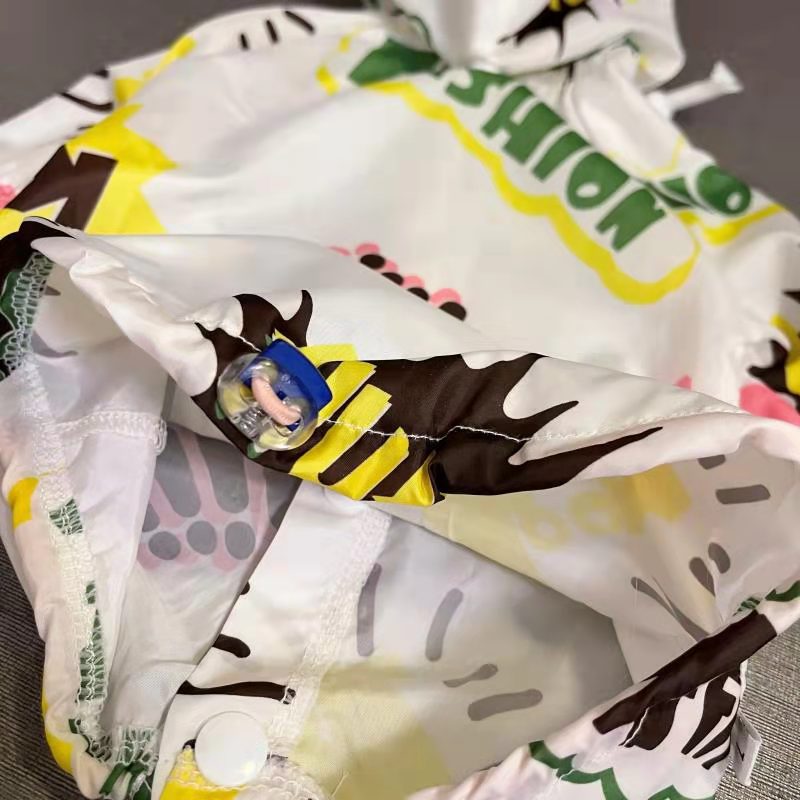 Size: M
Weight: 3.15kg/6.945lbs
Neck: 18cm/7.08inch
Bust: 29cm/11.41inch
Waist: 33cm/12.99inch
Body length: 30cm/11.81inch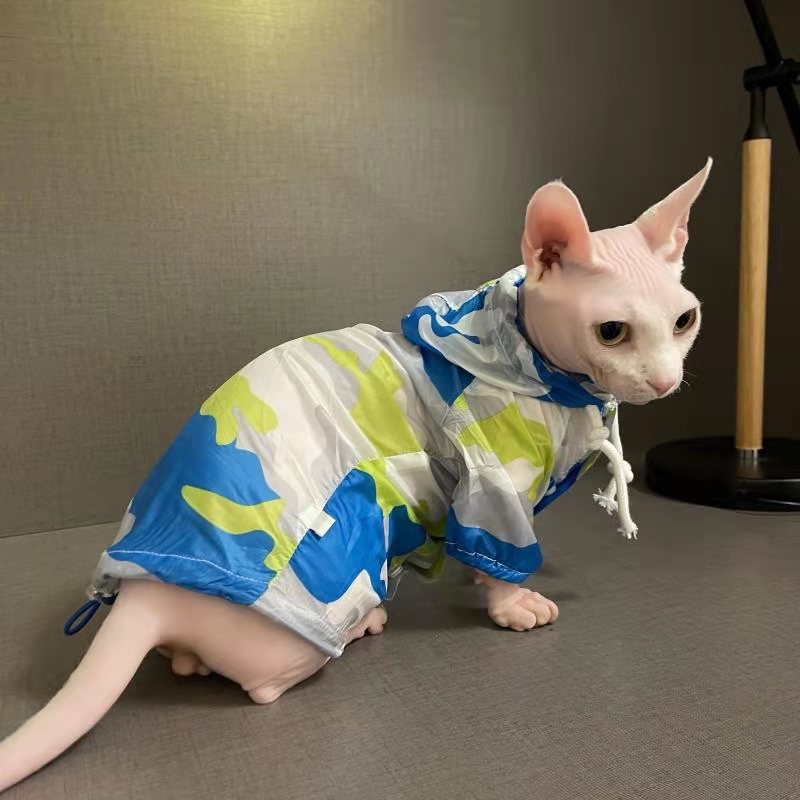 Additional information
Color

:

No selection

Blue camouflage, Gray camouflage, Pink camouflage, White letter

Size

:

No selection
Only logged in customers who have purchased this product may leave a review.