Sphynx Cat Clothes Tie-Dye
Name: Tie-dye Hoodie for Sphynx
Color: Green Blue Tie Dye
Features: breathable, hypoallergenic, lick-resistant, dirt-resistant
Washing method: Hand wash in water max 86.00°F, do not bleach.
YESWARMG is serious about all things Sphynx cats. With our love for Sphynx cats, we created YESWARMG, a brand specializing in Sphynx cat clothes. Because the skin of Sphynx cats is delicate, there are also strict requirements on the selection of fabrics. The fabric of this Sphynx cat clothes tie-dye is cotton, which is breathable. On the premise of ensuring the safety of the fabric, we have combined a new trend of fashion – the tie-dye style. This tie-dye hoodie for cat is a tie-dye combination of grey and white. In the washing method, we especially remind you not to bleach, otherwise, you will not get a tie-dye sweater. Get your Sphynx cat ready for this stylish tie-dye outfit for cat! Find more Sphynx cat clothes.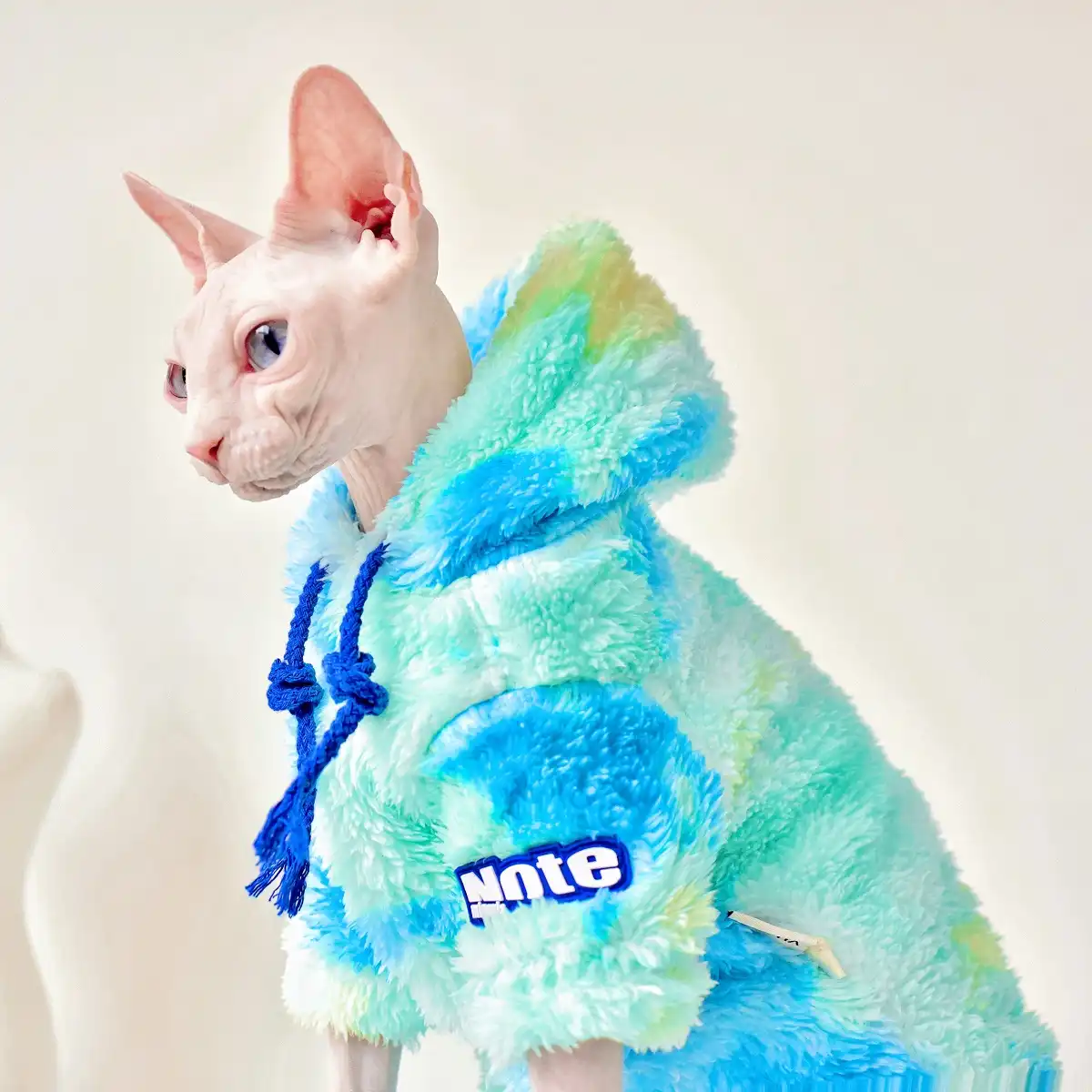 Size: L

Age: 10 months

Weight: 3kg/6.614lbs

Bust: 30cm/11.81inch


Body length: 31cm/12.20inch