Name: Customized Letters Shirt for Cat
Fabric: pure cotton
Color: black, white
Features: The fabric is soft and breathable, and the reflective letters on the chest of the clothes can be customized.
Sizes: Customized, XS, S, M, L, XL, XXL
YESWARMG has many customized shirts for cats. Not only the size of this shirt for Sphynx cat can be customized, but the letter on the chest can also be customized. Want your cat to have his own unique T-shirt? Then quickly customize one for your cat! The fabric of the customized tank top for cat is pure cotton, which is very soft and breathable. There are two colors of clothes, black and white. There are also two styles of customized shirts for cats, T-shirts, and tank tops. If your cat is a bambino, a tank top is absolutely appropriate! The letters on the chest are lasered. Very nice looking before and after reflection. If you want custom letters, please make a note when you place an order. If you would like a custom size, please also provide your cat's measurements and breed when placing an order. Find more Sphynx cat clothes.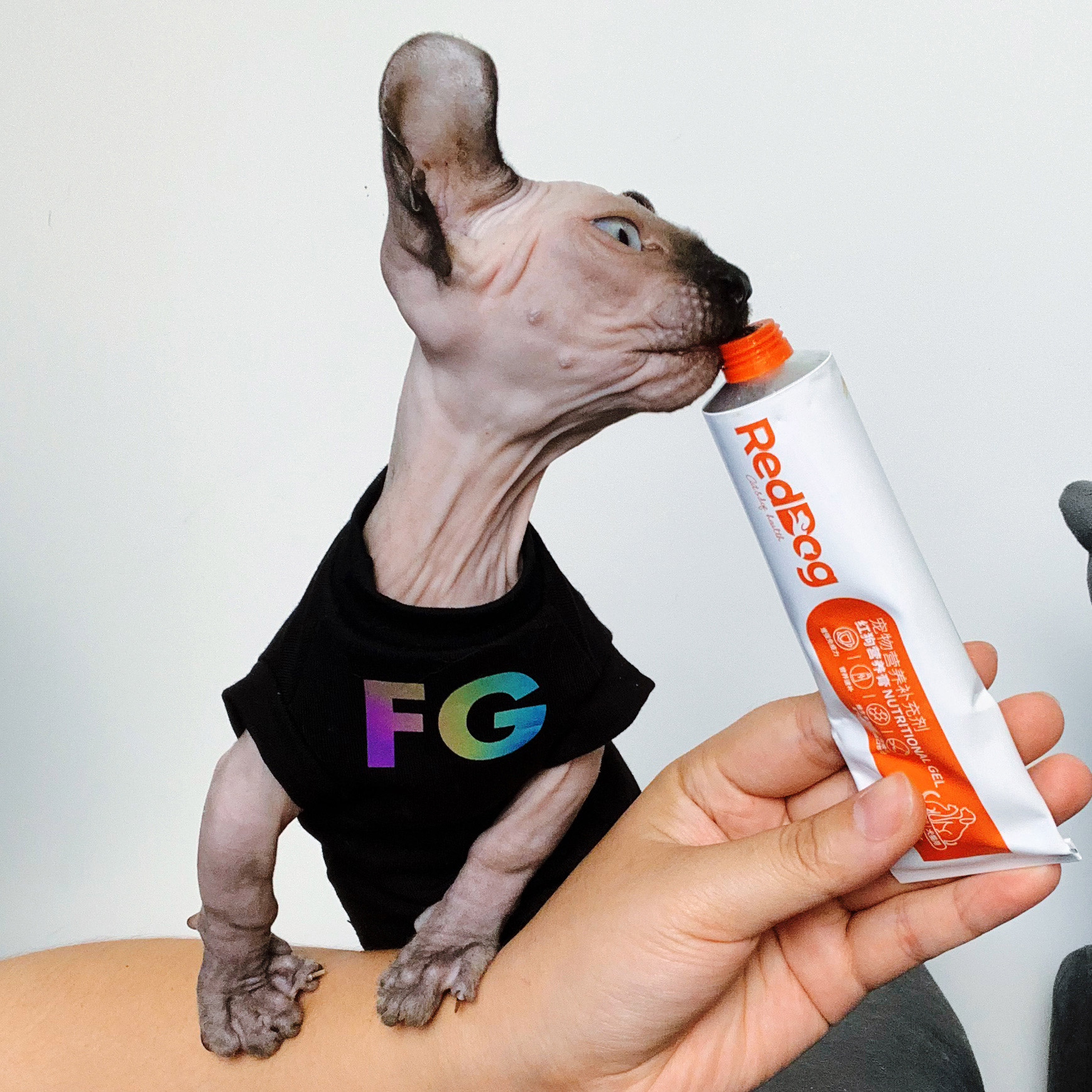 Size: XXL

Weight: 4.75kg/10.47lbs
Neck: 24cm/9.44inch
Bust: 39cm/15.35inch


Body length: 36cm/14.17inch