Shirt for Sphynx Kitten-Turtleneck "Alexander Wang" Shirt
$34.99 – $39.99

Product Name: Turtleneck "Alexander Wang" Shirt for Cat
Fabric: Gold Velvet
Color: green
Features: Soft, Breathable, Hypoallergenic, Safe, Dirt Resistant
Sizes: Customized, S, M, L, XL, XXL
This shirt for Sphynx kitten is full of "Alexander Wang", very fashionable. The fabric of the turtleneck for hairless cat is gold velvet, which is very soft and comfortable. The turtleneck shirt for cat is also very breathable and does not stuff the skin. The collar of the clothes is a turtleneck, which is suitable for cats to wear in the spring and autumn and can play a certain role in keeping warm. Regarding the size, please choose the size according to the measurements of your cat. If you can't find the right size, you can place an order for a customized and note the measurements and breed of your cat. Based on the information you provide, we will create exclusive shirts for your cat. Find more Sphynx cat clothes.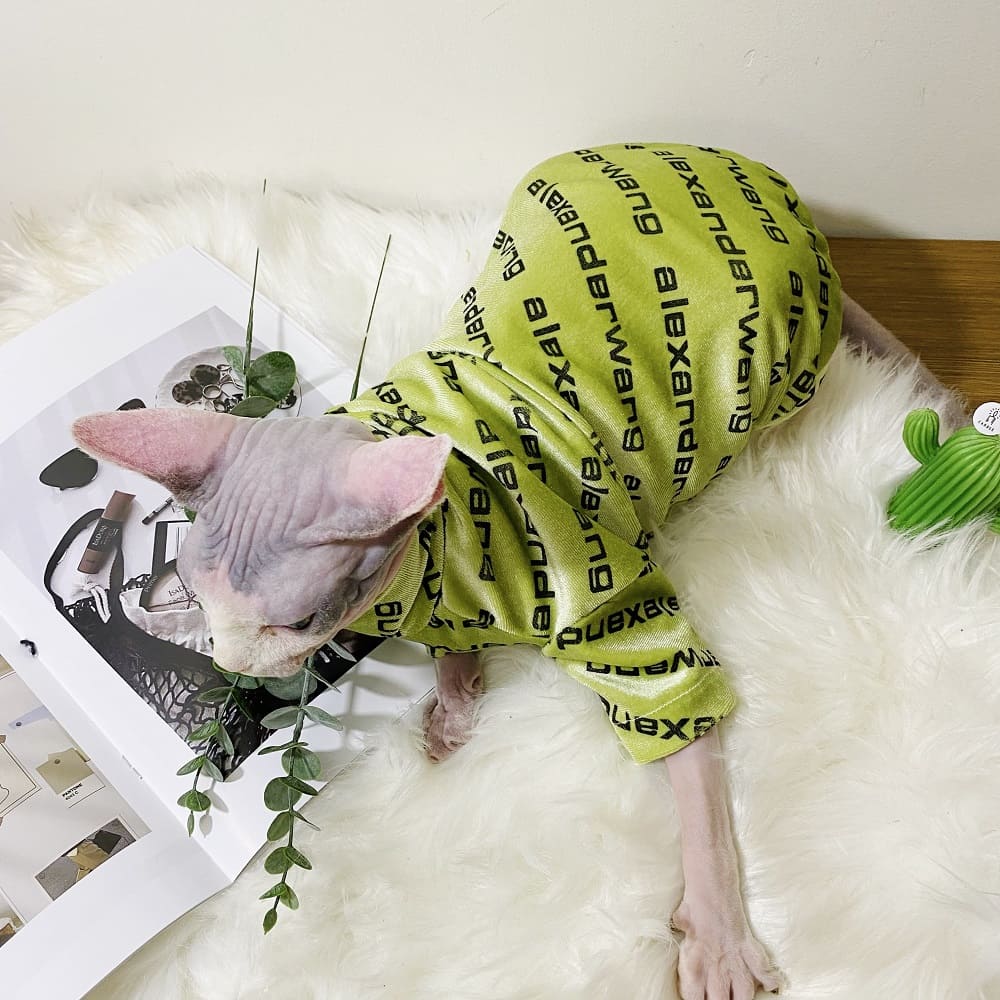 Size: L
Neck: 18cm/7.08inch
Bust: 30cm/11.81inch
Abdomen: 35cm/13.77inch
Body length: 35cm/13.77inch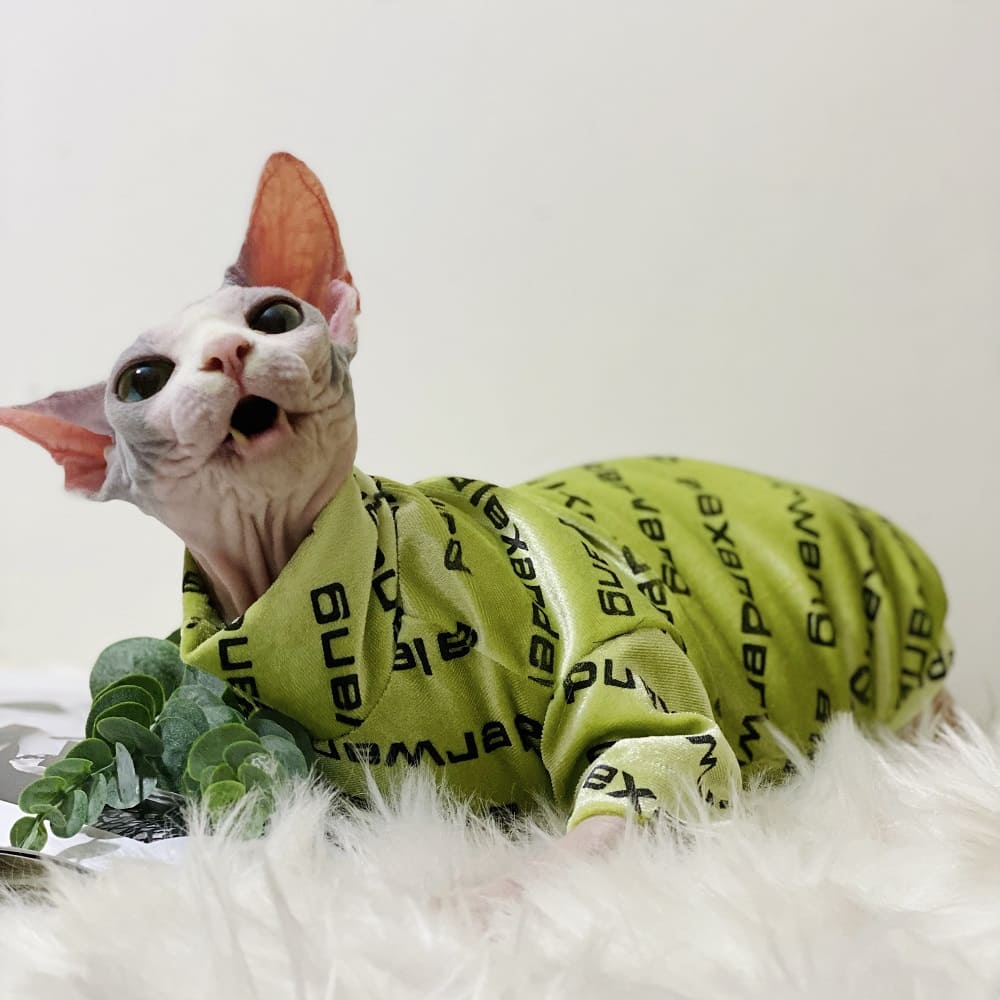 Only logged in customers who have purchased this product may leave a review.