Product Name: Gucci Shirt, Dress for Sphynx
Fabric: pure cotton
Style: sleeveless T-shirt, sleeveless dress
Color: white, blue, black
Sizes: XS, S, M, L, XL, XXL
These are designer sphynx clothes specially designed for Sphynx cats. The pattern design of the Gucci shirt for Sphynx is the Gucci icon, which is very trendy. Meanwhile, YESWARMG has designed two styles, a sleeveless T-shirt and a sleeveless dress. If you have a male cat and a female cat, you can buy them different styles in the same color, just like couples! The Gucci dress for cat comes in three colors, white, black, and Klein blue. The fabric of the Gucci dress for cat is pure cotton, which feels great! Find more Sphynx cat clothes.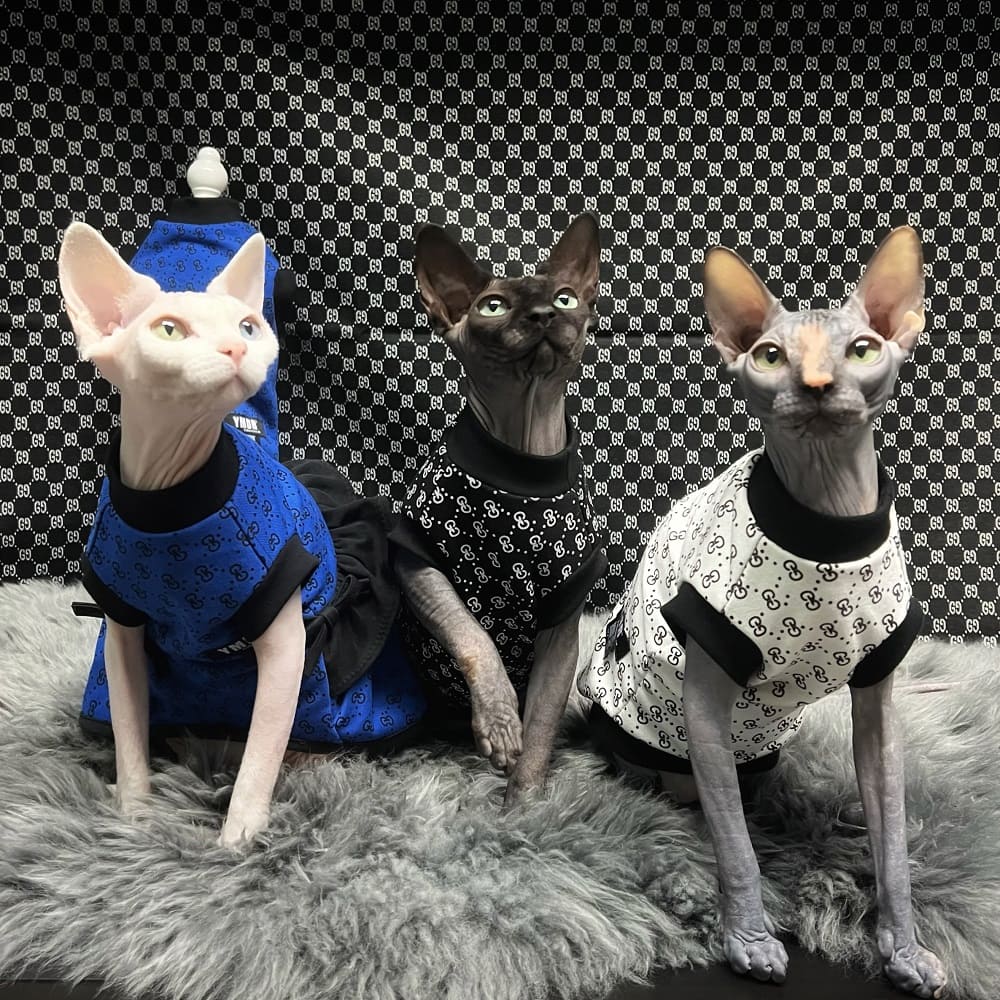 Size: M

Neck: 14cm/5.51inch
Bust: 27cm/10.62inch


Body length: 34cm/13.38inch