Funny Costumes for Cats-Waffle Pure Cotton
$29.99 – $36.99

Name: Waffle Pure Cotton Sweatshirt for Hairless Cat
Fabric: Waffle pure cotton
Style: Sweatershirt+hat
Features: Soft and elastic, breathable and sweat-absorbing, not easy to pilling, not easy to fade
Sizes: S, M, L, XL, XXL
These are very cute funny costumes for cats. The fabric of this sweatshirt is waffle pure cotton, which is safe for Sphynx. This sweatshirt absorbs sweat very well. Not easy to pill and not easy to fade, good quality. The design of this sweatshirt is two-legged and you can buy the hat together. Please refer to the size chart! Find more Sphynx cat clothes.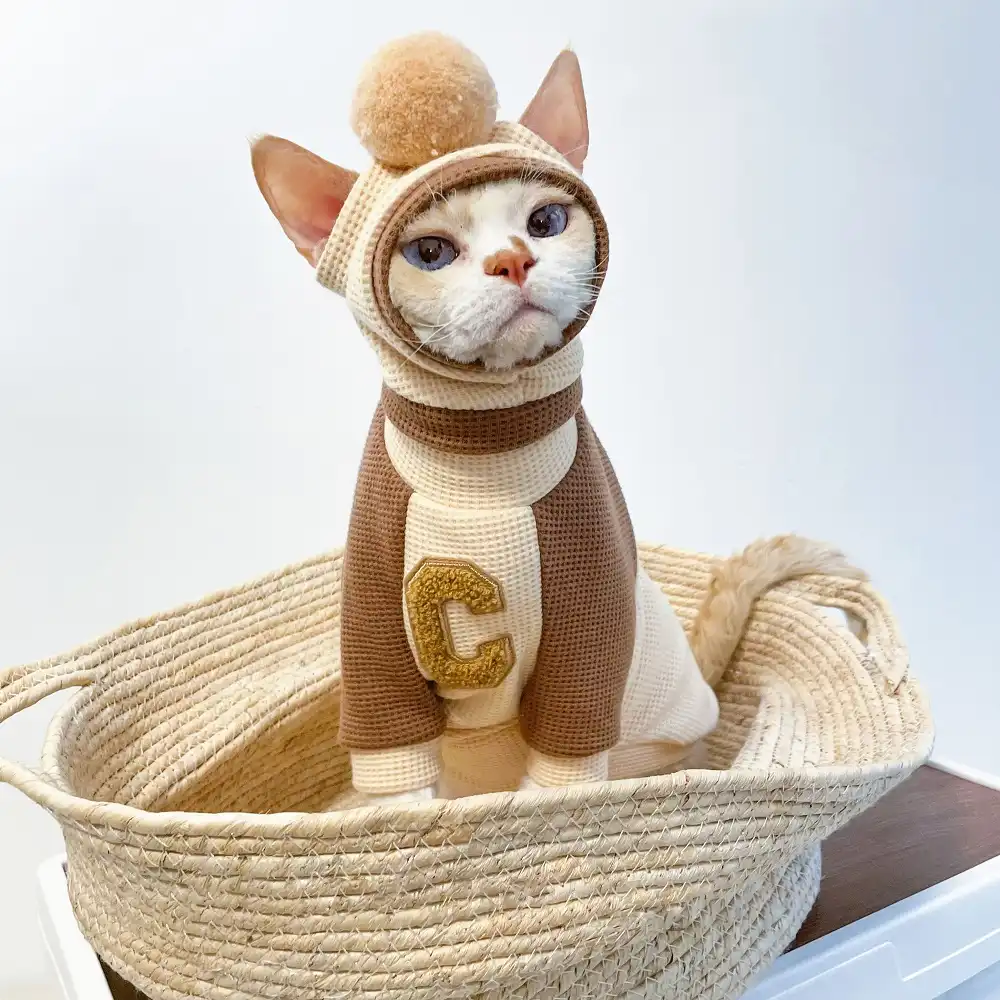 Additional information
Color

:

No selection

Khaki, Orange

What you got?

:

No selection

Sweatshirt, Sweatshirt+hat

Size

:

No selection
Only logged in customers who have purchased this product may leave a review.