Name: Self-heating Gold Velvet T-shirt
Fabric: Gold Velvet
Color: Ginger Yellow, Black
Features: Moderate thickness, stretchy, opaque
Sizes: XS, S, M, L, XL, XXL, XXXL
This is a simple and good-looking t-shirt for cats. The fabric of these cat costumes for pets is gold velvet. Gold velvet fabrics self-heat and are very warm. YESWARMG has designed two colors. All 2 colors are trendy. The thickness of the clothes for kitties is moderate and stretchy, and the fabric of this t-shirt for cats is opaque. As for the size, please choose according to your cat's measurements. Find more Sphynx cat clothes.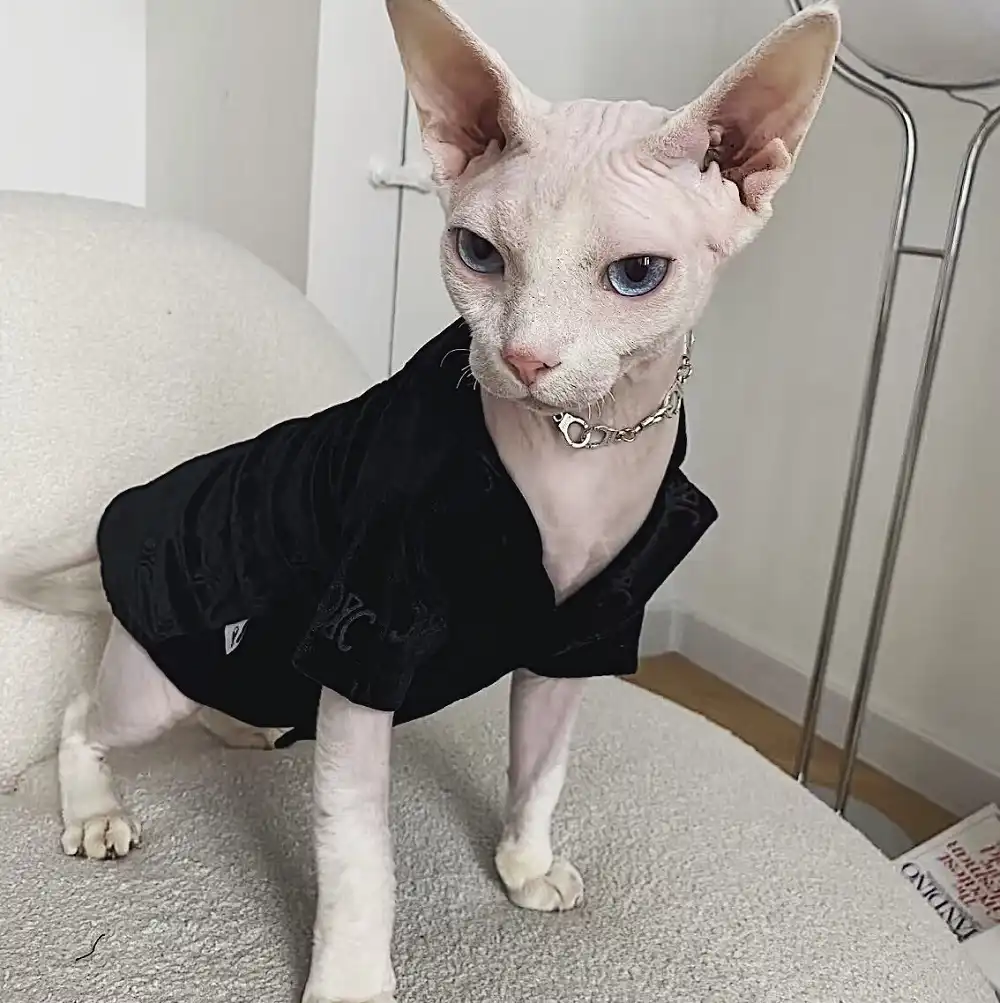 Size: L

Age: 18 months

Weight: 3.8kg/8.378lbs

Neck: 19cm/7.48inch

Bust: 32cm/12.59inch


Body length: 33cm/12.99inch