Name: Black white bow dress for cat
Fabric: Lace mesh
Style: Bow Style
Color: Black white
Sizes: S, M, L, XL, XXL, XXXL
The Sphynx cat is already very noble, and of course, she has to wear a luxurious bow dress for cat! This black kitty costume for cats is specially designed for Sphynx cats. The combination of many bows and a black rose is sexy. This dress is a camisole, perfect for summer. Its fabric is friendly, which is very safe, and soft. For size, please refer to our size chart. Find more Sphynx cat clothes.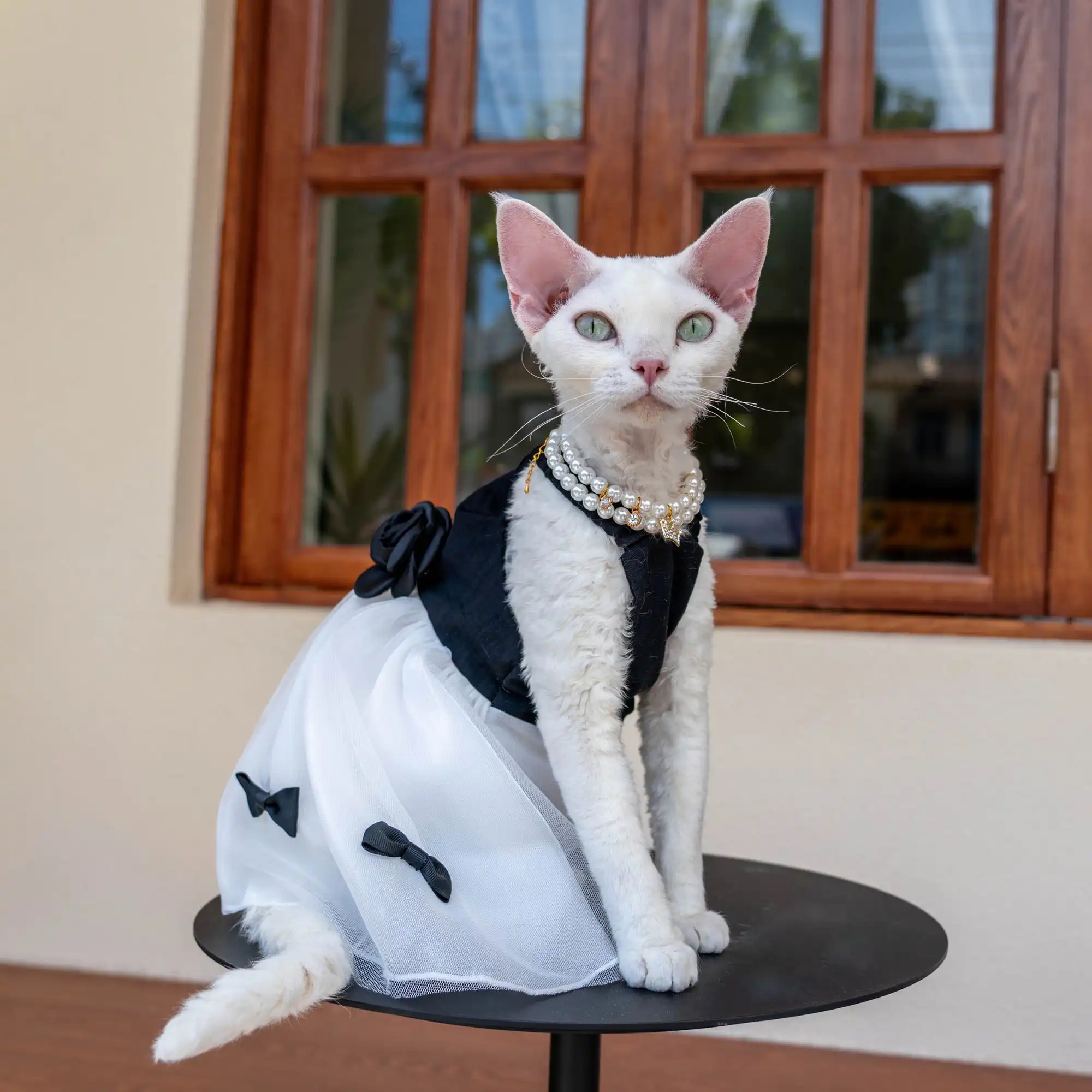 Size: M

Weight: 4kg/8.818lbs

Neck: 14cm/5.51inch
Bust: 26cm/10.23inch


Body length: 28cm/11.02inch