Kitty Costume for Cats-Black "Chanel" Dress
$36.99

Name: Black "Chanel" Dress
Fabric: pure cotton
Style: Chanel Lace Style
Colour: Black
Sizes: XS, S, M, L, XL, XXL
The Sphynx cat is already very noble, and of course she has to wear a luxurious Chanel dress for cat! This black kitty costume for cats is specially designed for Sphynx cats. The combination of Chanel icon and black lace is very sexy. The Sphynx Chanel dress is a camisole, perfect for summer. Its fabric is pure cotton, which is very safe and soft. For size, please refer to our size chart. Find more Sphynx cat clothes.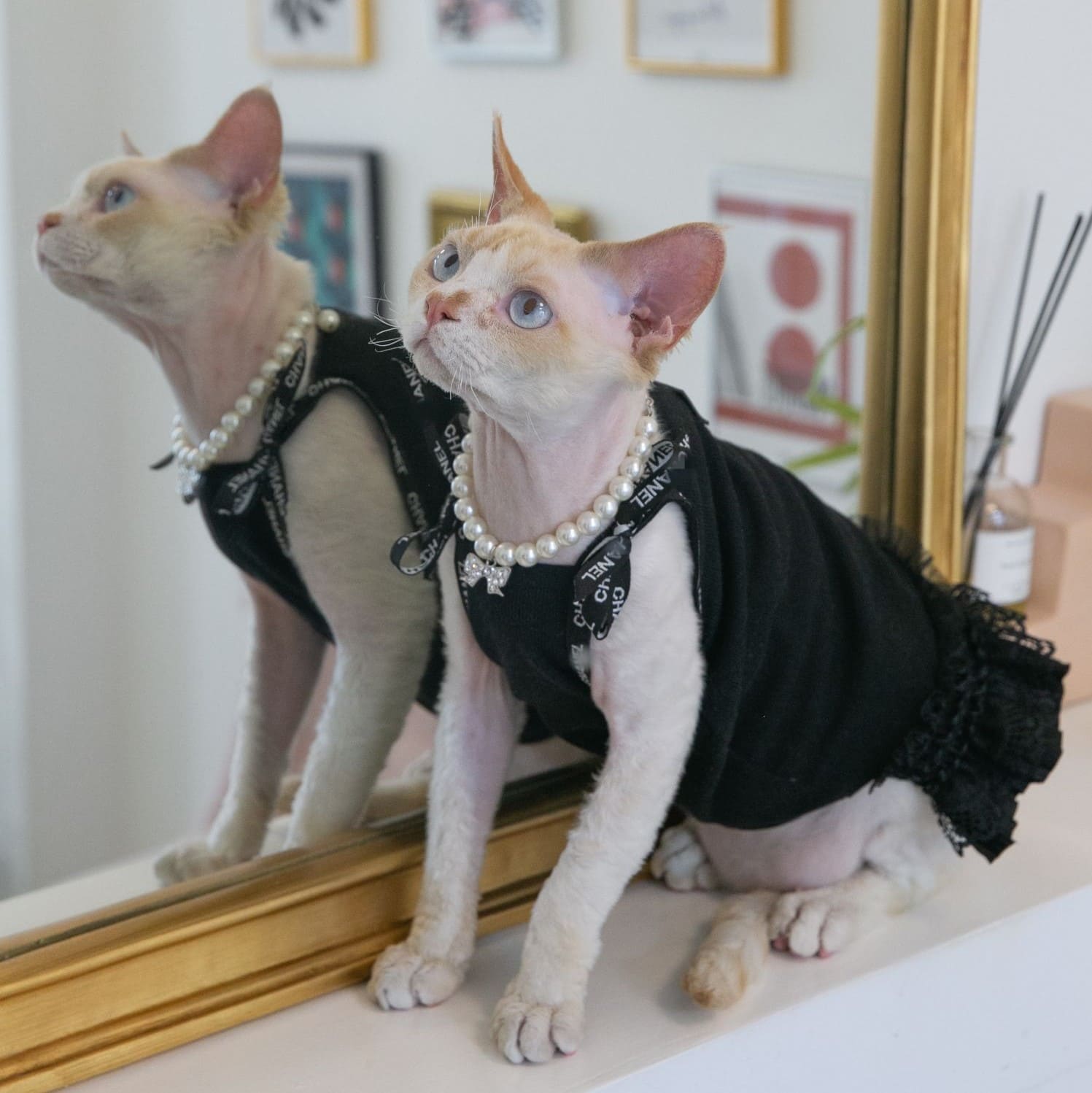 Size: L
Age: 1 year-old
Neck: 18cm/7.08inch
Bust: 30cm/11.81inch
Body length: 28cm/11.02inch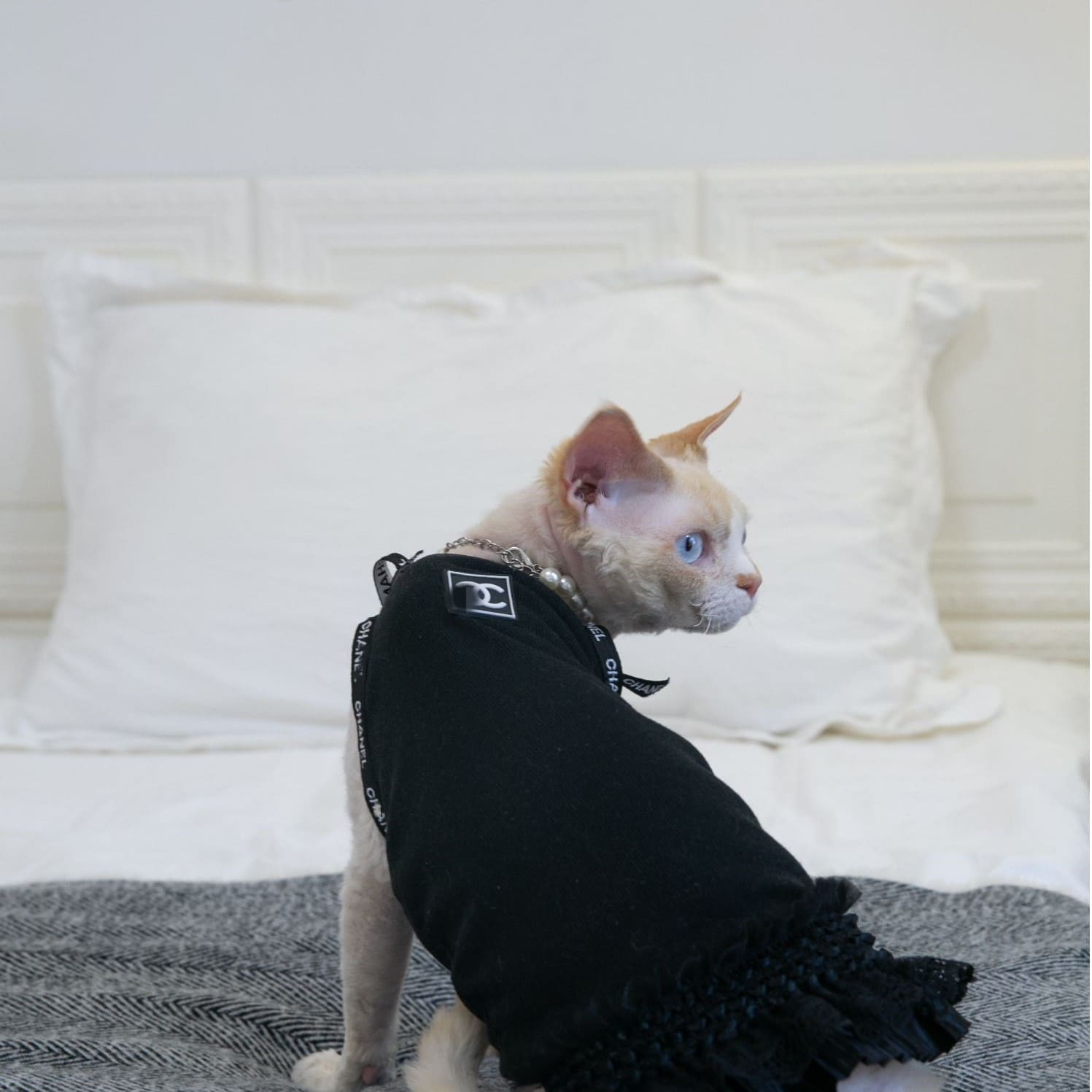 Only logged in customers who have purchased this product may leave a review.