Designer Hoodie for Cat-"Celine" Hoodie
$32.99

Product Name: "Celine" Hoodie for Cat
Fabric: pure cotton fleece fabric
Color: light grey/dark grey
Features: Comfortable, Wear-Resistant, Moisture Absorbent, Breathable
Sizes: XS, S, M, L, XL, XXL
This is a cat hoodie made in the "Celine" style. The fabric of this Designer Hoodie for Cat is selected pure cotton plush fleece fabric. The fabric is comfortable and wear-resistant, moisture-absorbing, and breathable. Great for the sensitive skin of hairless cats. The color of this Sphynx Celine hoodie is a contrasting design of dark gray and light gray, which is very versatile and advanced. The stitched embroidery pattern on the back is clear. The thickness of this Celine hoodie for cat is moderate and suitable for wearing in spring and autumn. Regarding the size, please choose according to the cat's measurements, if you have any questions, please contact us directly. Find more Sphynx cat clothes.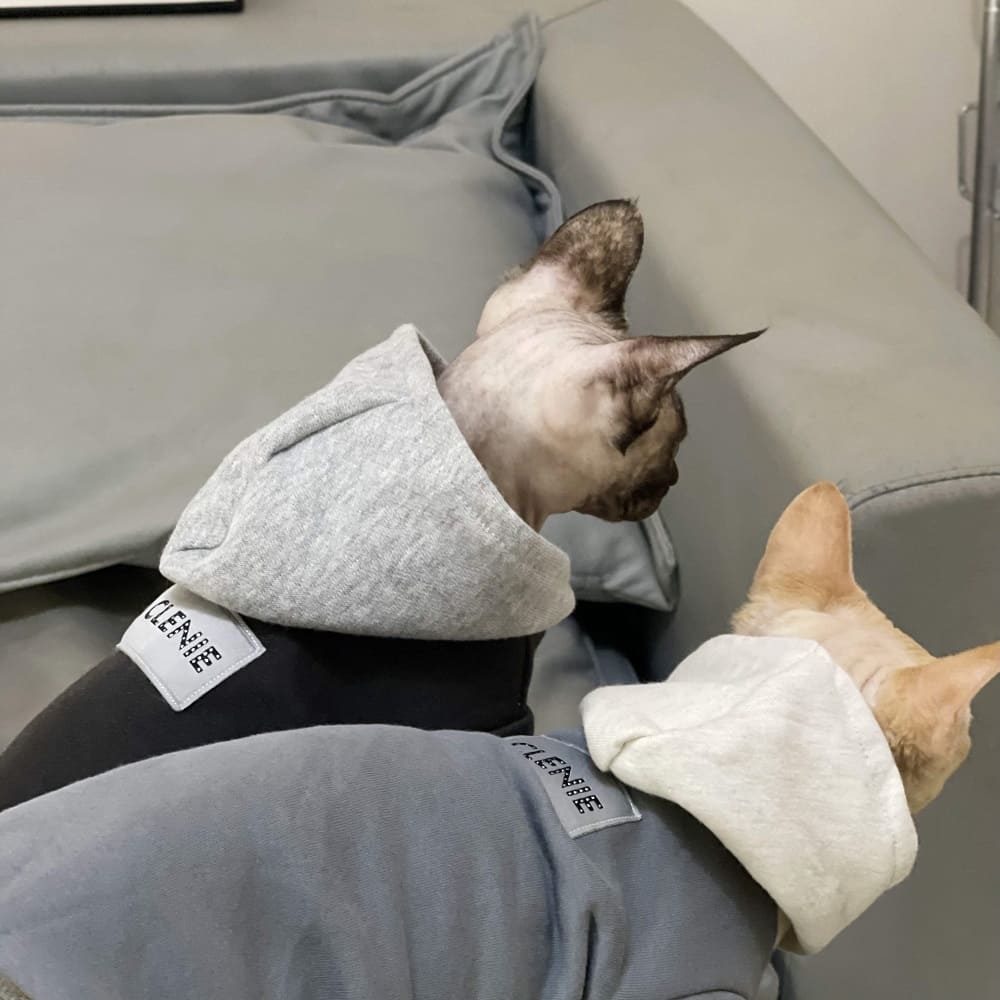 Size: M
Neck: 14cm/5.51inch
Bust: 27cm/10.62inch
Body length: 34cm/13.38inch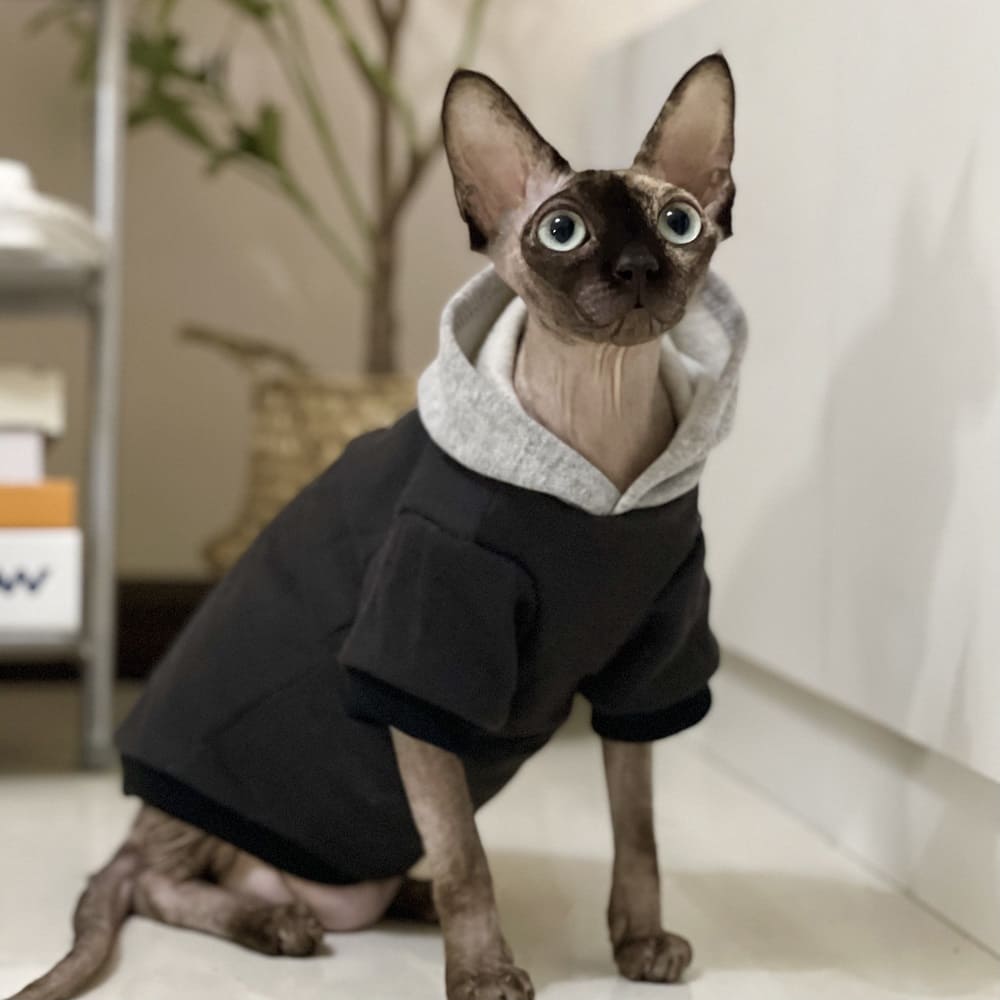 Additional information
Long/Short-Legged

:

No selection

Long-legged, Short-legged

Color

:

No selection

Light gray, Dark gray

Size

:

No selection
Only logged in customers who have purchased this product may leave a review.