This sports jacket is made of mirco velvet, all handmade.
Thicker fabric, suitable for your cat in winter.
Your cat will look very energetic and sporty in this cats jacket.
The Sphynx cat turns out to be very cool. Putting 

cats wearing jackets

 will make him even cooler.
Our cats jacket is made of baby-grade fabrics, which is very suitable for cats without hair. For example, Sphynx, Devon Rex. Of course, it is also very suitable for ordinary cats. These jackets for cat is suitable for autumn and winter. The inside is velvet. It is very warm, so you never have to worry about your cat catching a cold in the cold winter. The ERKE logo is printed on this jacket, which is very fashionable and sporty. Secondly, this jackets for cat has a "four-legged" design, which also plays a role in keeping the cat's legs warm. However, don't worry about affecting the cat's use of the toilet! Get your cats wearing jackets! Find more Sphynx cat clothes.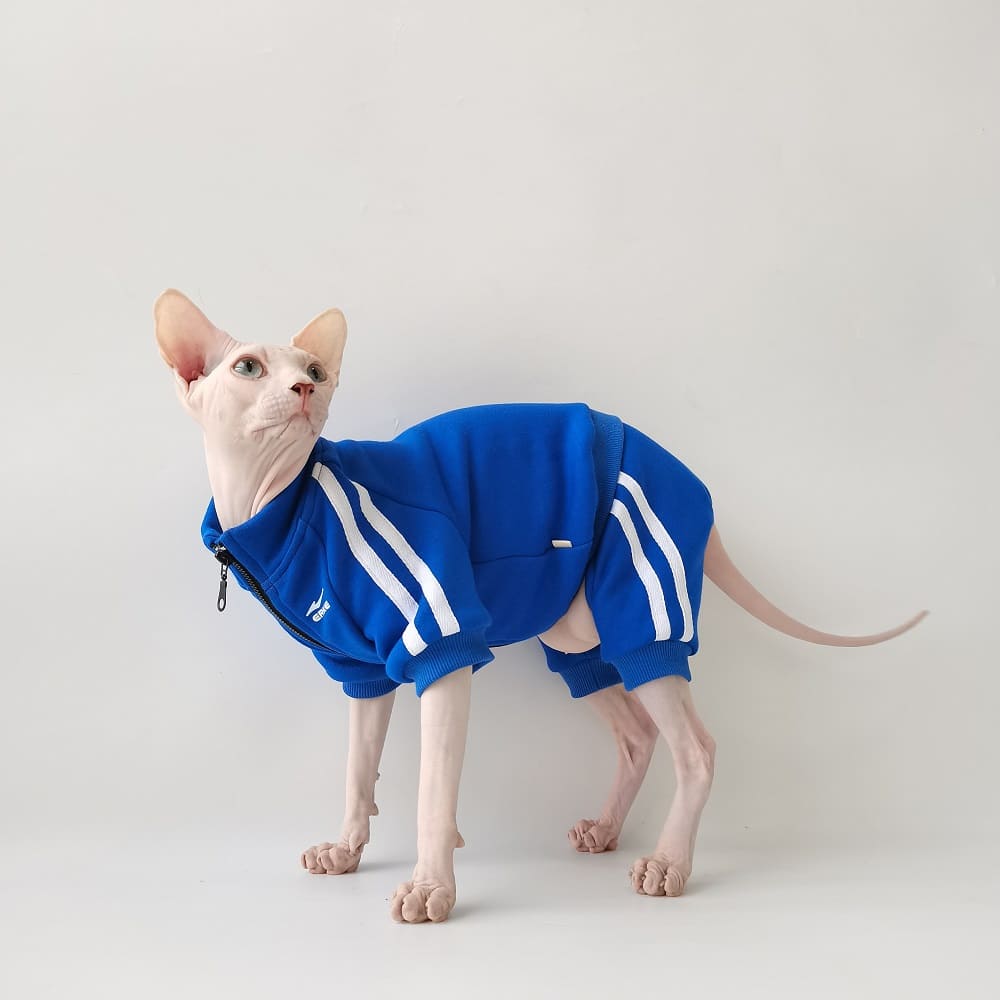 Size: XL

Weight: 4kg/8.818lbs

Neck: 21cm/8.26inch
Bust: 35cm/13.77inch


Body length: 35cm/13.77inch