Product name: Burberry Classic Cat Dress
Style: Burberry pattern
Season: Spring and Summer
Features: Breathable, stretchy
Size: XS, S, M, L, XL, XXL, XXXL
These are very stylish Burberry cat clothes. YESWARMG designed this exclusive cat clothes dress according to the style of "Burberry", very elegant! The fabric of this cat clothing for cats is pure cotton and very stretchy. The fabric is breathable and will not cause allergies to the cat's skin. This is a dress for spring and summer. Regarding the size, please choose the size according to the size chart. If you have questions, please contact us. Find more Sphynx cat clothes.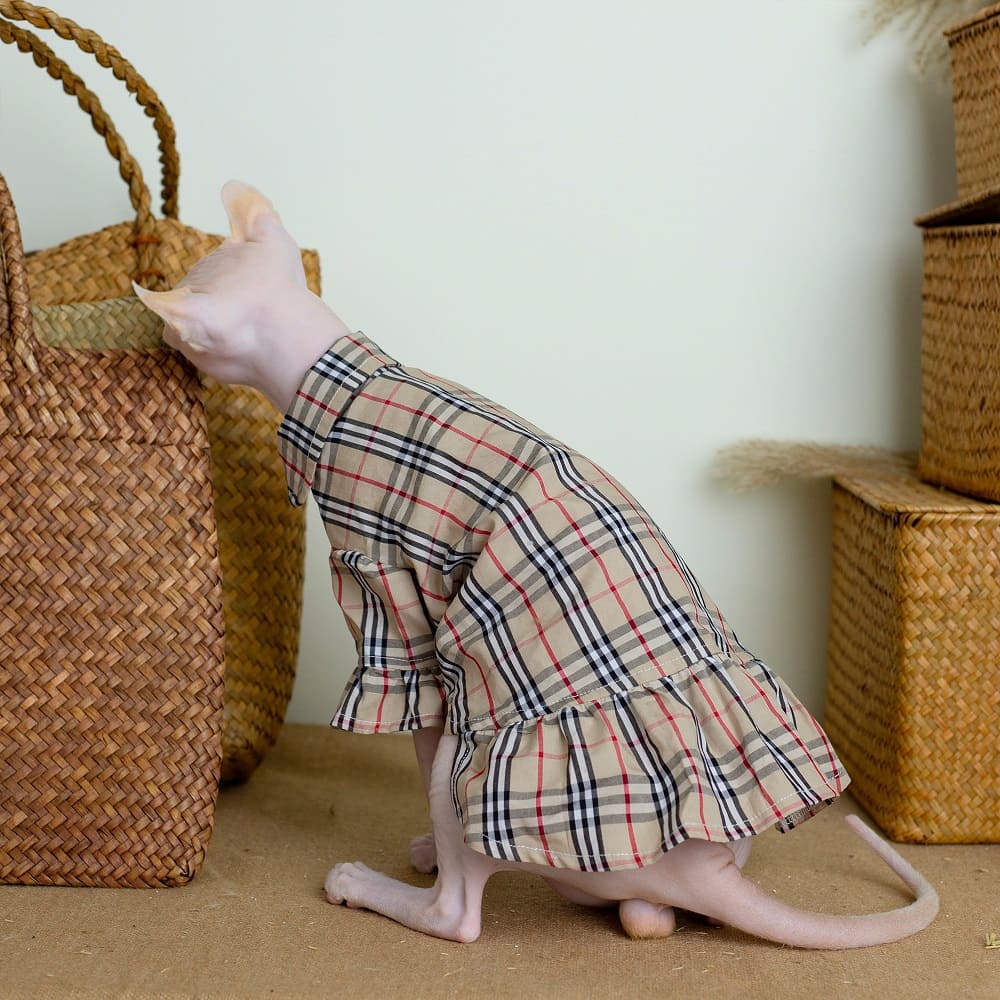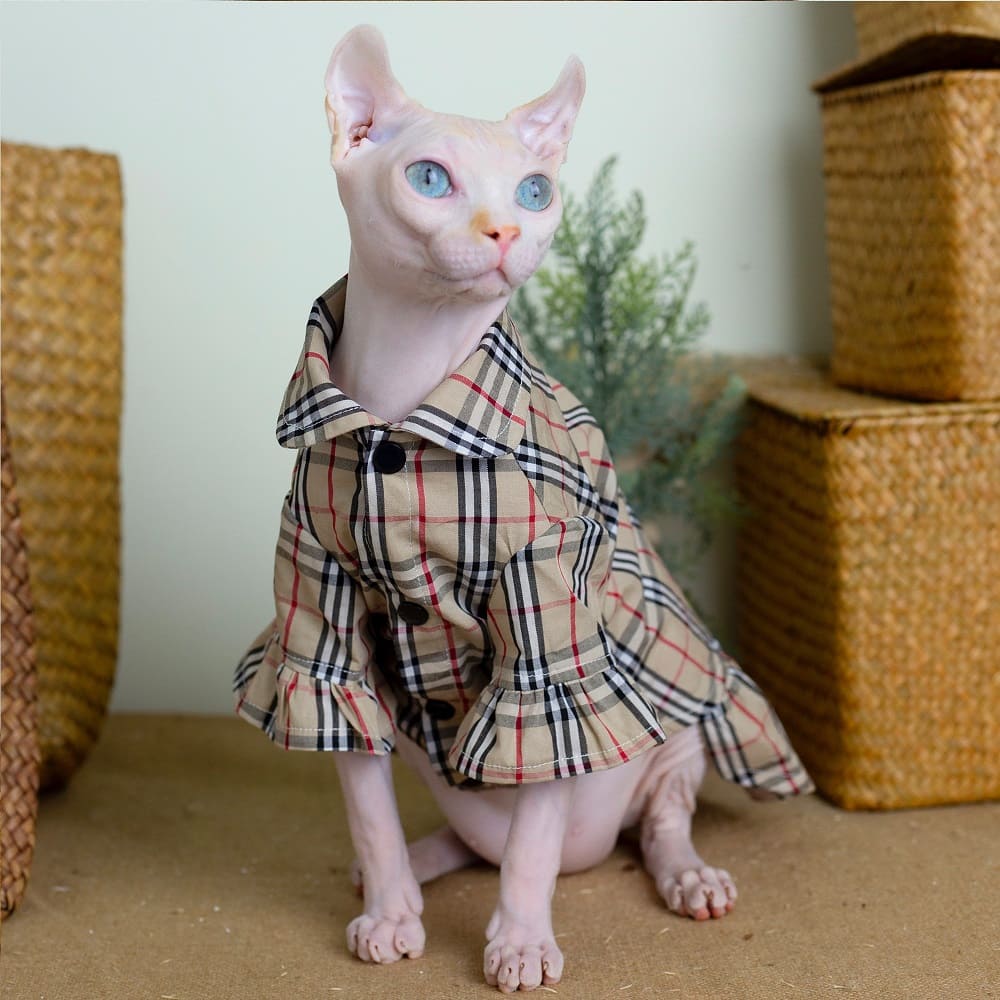 Size: XL

Age: 12 months

Weight: 3.9kg/8.598lbs

Neck: 19cm/7.48inch

Bust: 35cm/13.77inch

Waist: 38cm/14.96inch


Body length: 34cm/13.38inch