Fabric: pure cotton
Style: thin shirt
Season: Spring and Summer
Style: "Burberry" pattern
Sizes: XS, S, M, L, XL, XXL, XXXL
These are "Burberry" classic cat shirts for cats. Make your Sphynx cat more expensive with the classic "Burberry" print. The shirt fabric is pure cotton, which is not allergenic. The style is thin, so it is suitable for cats to wear in spring and summer. The shirt is extremely breathable, stretchy, and very lick resistant. Regarding sizes, we have sizes for cats of all sizes. Find more Sphynx cat clothes.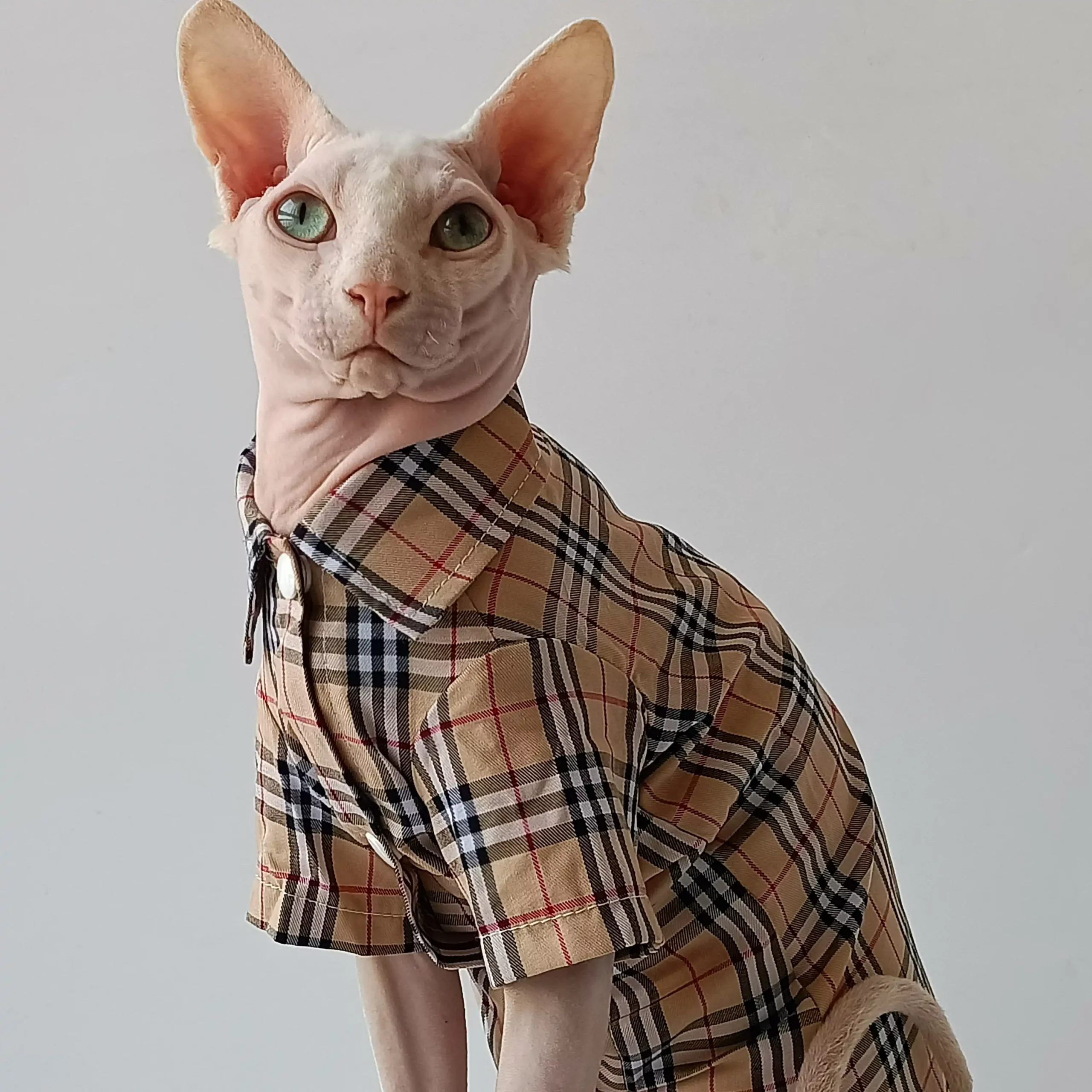 Size: XL

Weight: 4kg/8.818lbs

Neck: 21cm/8.26inch
Bust: 35cm/13.77inch


Body length: 35cm/13.77inch