Lace Blue Dresses for Sphynx Cats
Fabric: pure cotton
Style: thin lace dresses
Season: Spring and Summer
Features: good breathability, anti-allergic cotton, no elasticity
Size: Please choose the size that fits your cat according to our size chart.
These are very small and fresh summer Sphynx cat in clothes. YESWARMG believes that every hairless cat should be cat wearing skirt The fabric of the pet cat dresses is pure cotton, anti-allergic cotton, which is very friendly to the skin of hairless cats. These pet cat dresses are not stretchy, it is recommended to buy one size larger. The pet cat dresses are very breathable. Regarding sizes, we have sizes for cats of all sizes. Please select the size according to the size chart. Find more Sphynx cat clothes.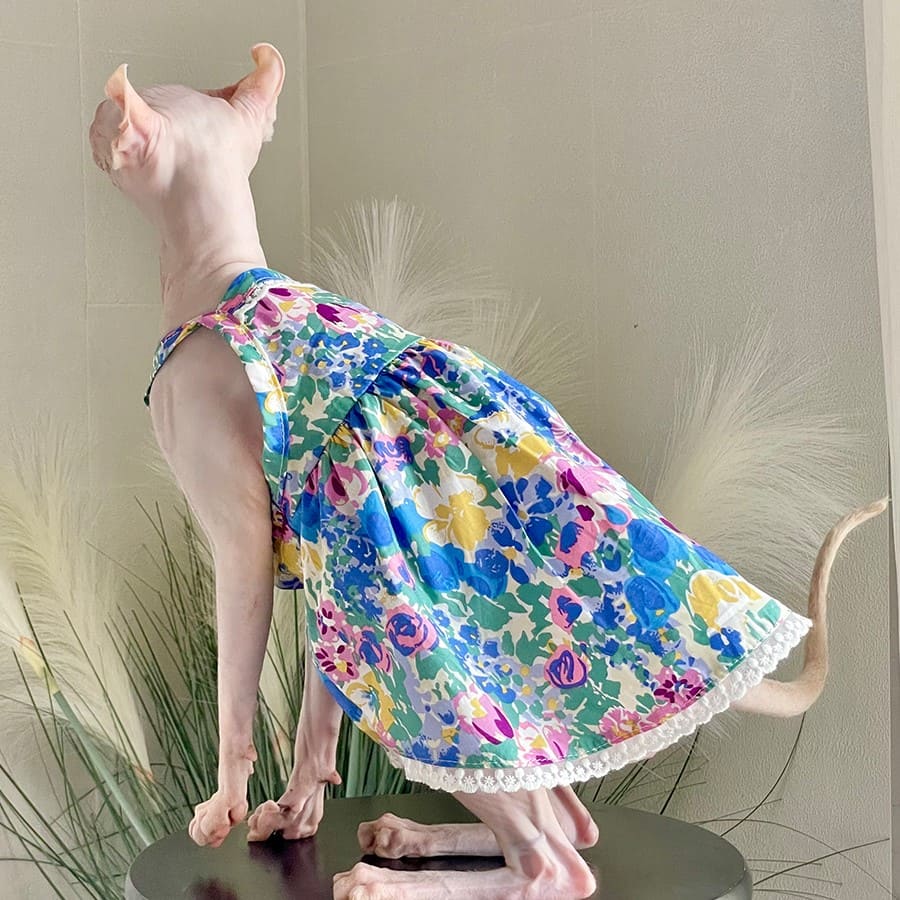 Size: M

Age: 4 months

Weight: 1.75kg/3.858lbs

Neck: 18cm/7.08inch

Bust: 30cm/11.81inch

Waist: 33cm/12.99inch


Body length: 28cm/11.02inch