Product Name: Sphynx Strawberry Tank Top
Fabric: baby grade cotton
Color: strawberry + green lace
Features: Very breathable and elastic
Season: Spring and Summer
Hairless cats need to wear clothes because they have no hair. Also because of the direct exposure of the skin, hairless cats have very high requirements on the material of this Sphynx cat clothes sleeveless. This is a baby-grade fabric, a pure cotton Hairless Cat Clothing. The t-shirt for cat is thin, very breathable, and stretchy. The Sphynx cat clothes sleeveless style is the strawberry pattern and green lace, very cute. Find more Sphynx cat clothes.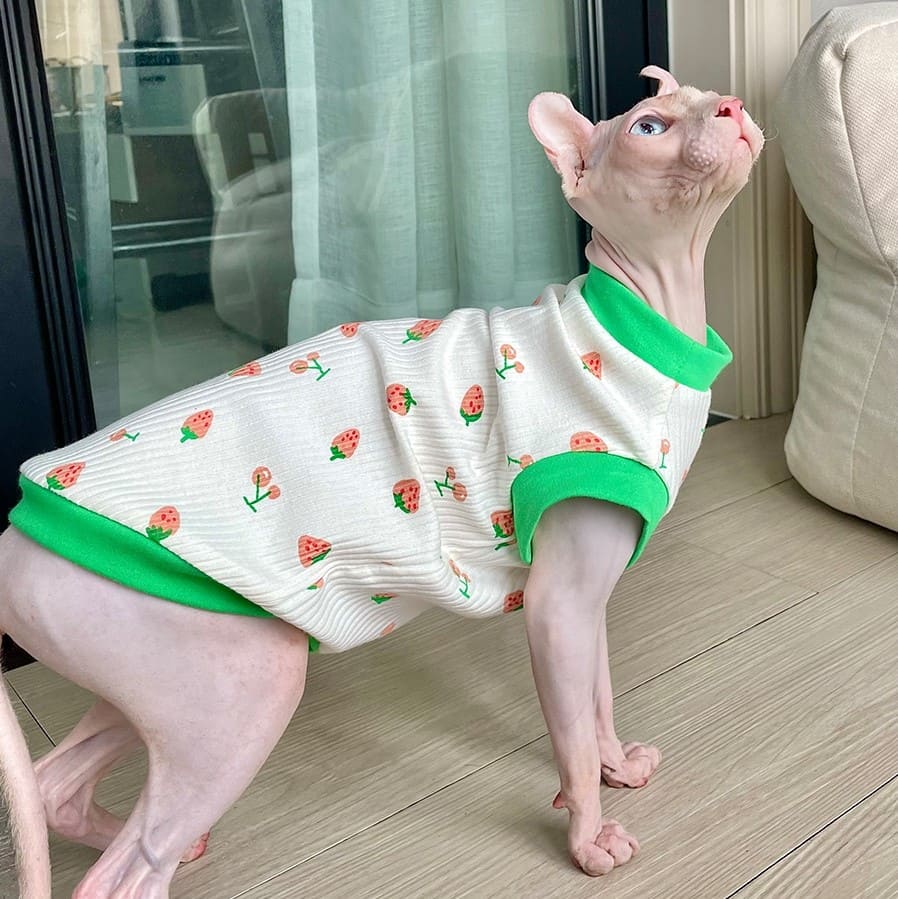 Size: M

Age: 4 months

Weight: 1.75kg/3.858lbs

Neck: 18cm/7.08inch

Bust: 30cm/11.81inch

Waist: 33cm/12.99inch


Body length: 28cm/11.02inch