Sphynx Costume-"Nike" One Hole Fluorescent Yellow Shirt
$36.99 – $41.99

Name: Nike "One Hole" Shirt for Cat
Color: Fluorescent yellow
Style: Nike icon
Season: Spring and Summer
Size: XS, S, M, L, XL
These very simple Sphynx cat clothes for cats are perfect for hairless cats. Because Yeswarmg designed a hole in the front foot part of this Sphynx costume, this design will not affect the cat's walking. The fabric of these hairless cat outfits is terry, which is soft and will not cause allergies to the skin of hairless cats. The fabric is relatively thin and suitable for cats to wear in spring and summer. The color of these Sphynx cat clothes for cats is fluorescent yellow, a very bright color! Find more Sphynx cat clothes.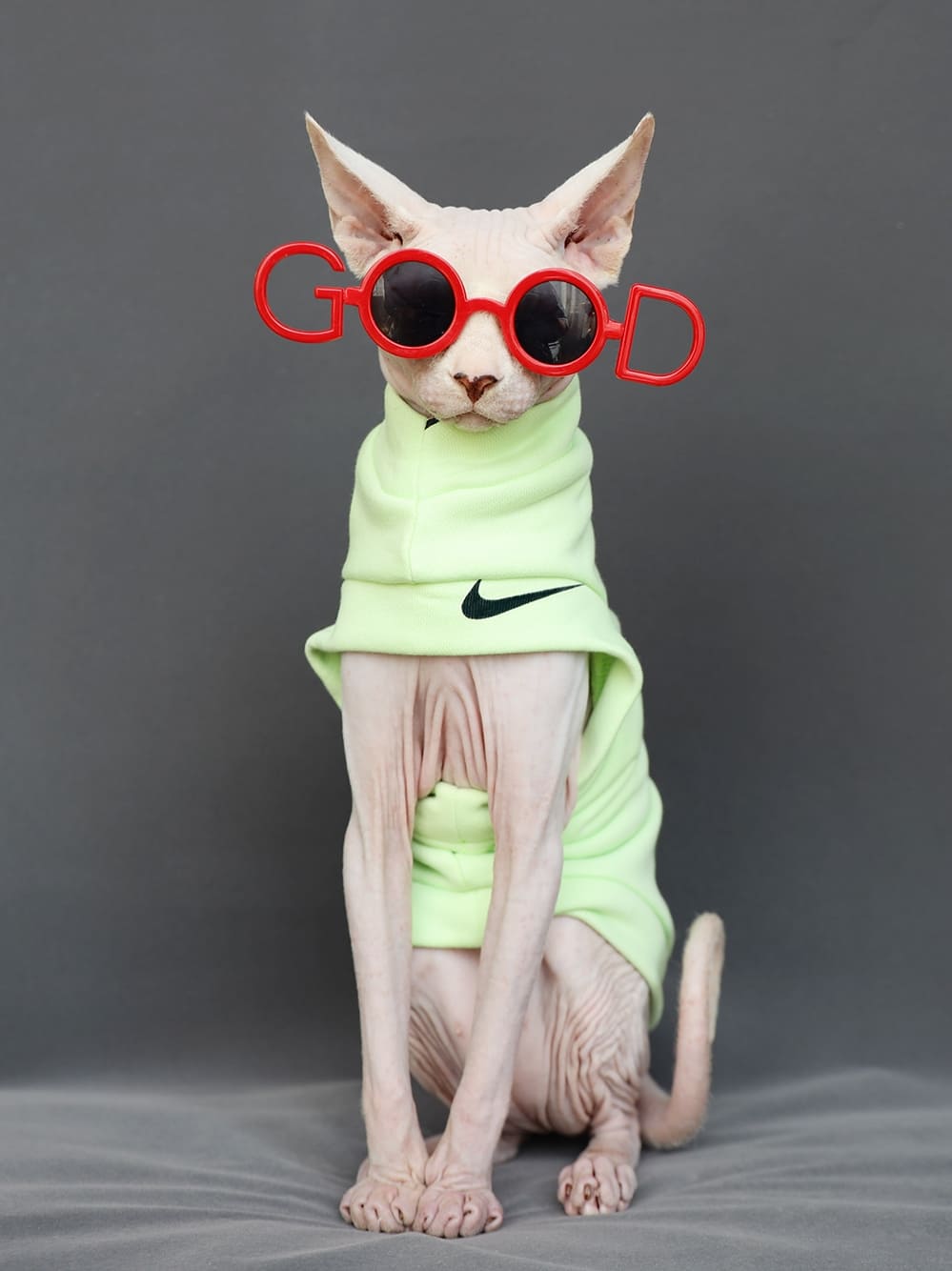 Size: M
Weight: 3.15kg/6.945lbs
Neck: 18cm/7.08inch
Bust: 32cm/12.59inch
Body length: 35cm/13.77inch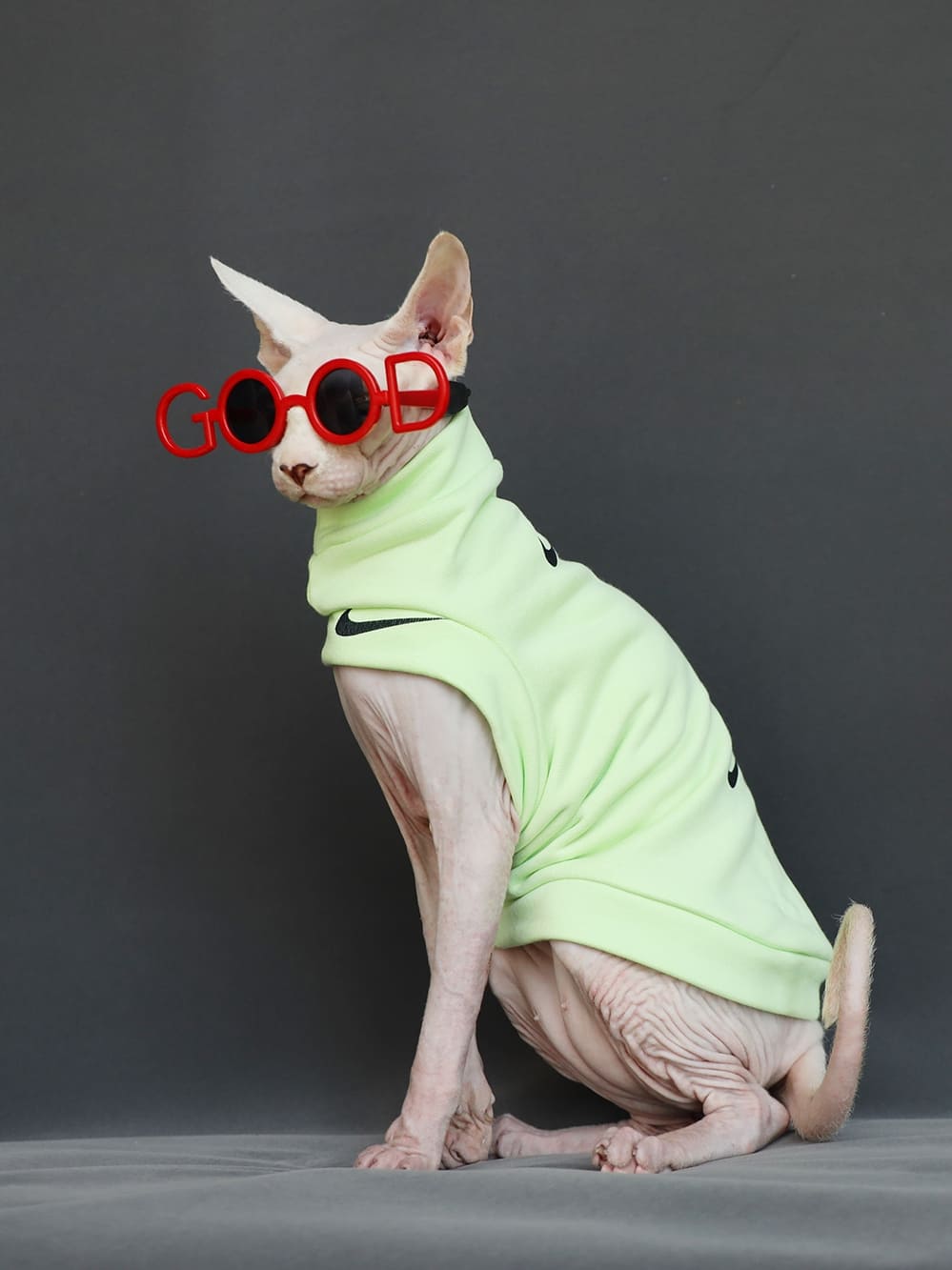 Additional information
Color

:

No selection

Fluorescent Yellow

Size

:

No selection
Only logged in customers who have purchased this product may leave a review.