Name: Louis Vuitton Cat Shirt
Color: White
Pattern: Louis Vuitton
Style: T-shirt/Tanktop
Size: XS, S, M, L, XL, XXL
Do you want your cat to keep up with fashion trends? If you want, then you definitely need these Cat T Shirts for Cats! The designers at Yeswarmg referenced the style of "Louis Vuitton" and created this stylish Louis Vuitton cat shirt specifically for cats. Two different styles were designed at the same time, a T-shirt and a tank top. The fabric of the Designer Sphynx shirt is pure cotton, which is very soft and comfortable, and stretchy. Perfect for cats to wear in spring and summer. Get your cat ready! Find more Sphynx cat clothes.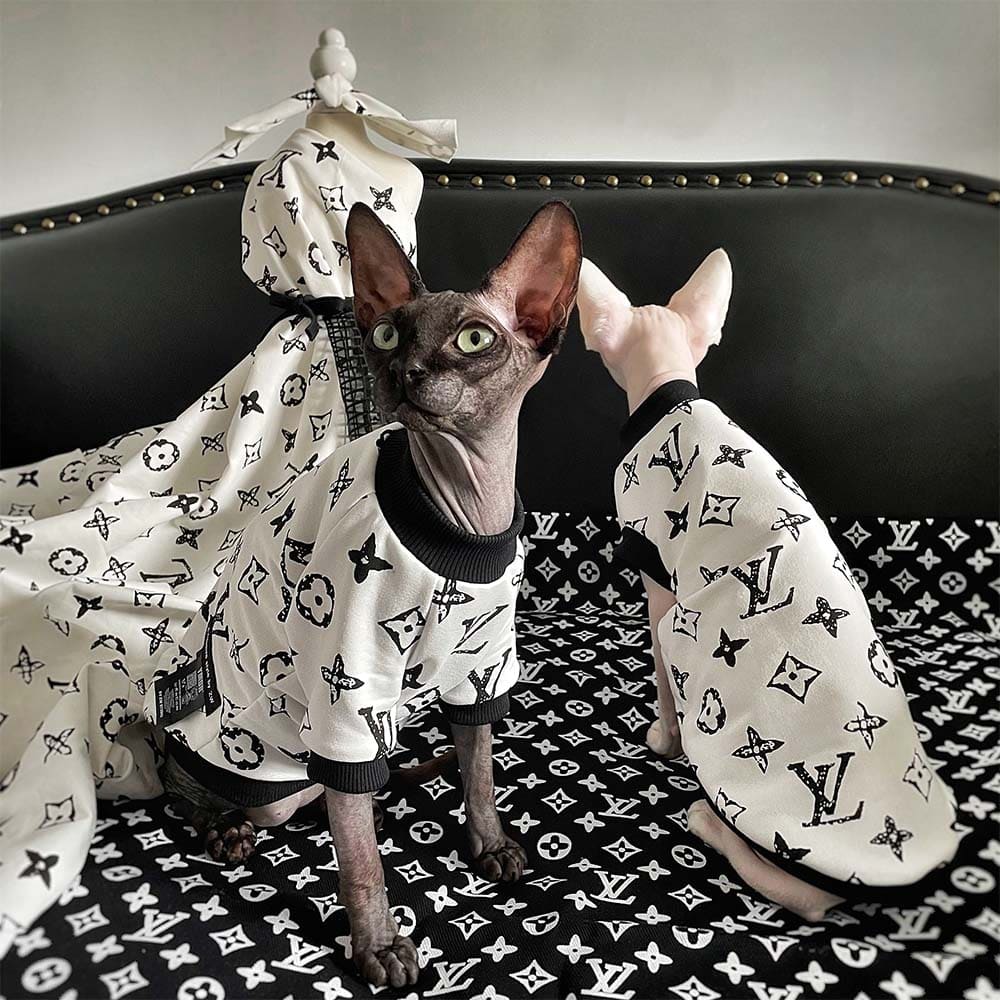 Size: M

Neck: 14cm/5.51inch
Bust: 27cm/10.62inch


Body length: 34cm/13.38inch