Product name: Pink Bunny Outfit
Color: pink
Pattern: bunny
Style: two-legged / four-legged
Size: XS, S, M, L, XL, XXL
These are very cute kitten outfits for cats. The fabric of the clothes for a Sphynx cat is double-sided fleece, which is very warm and safe. The color of the cat clothes for kittens is pink, a very tender color. And the hat design of the cat clothes for kittens is rabbit ears, which is very cute. At the same time, we have designed two different styles of designs, two-legged and four-legged. Can fully meet your needs. As for size, choose the correct size based on your cat's measurements. Find more Sphynx cat clothes.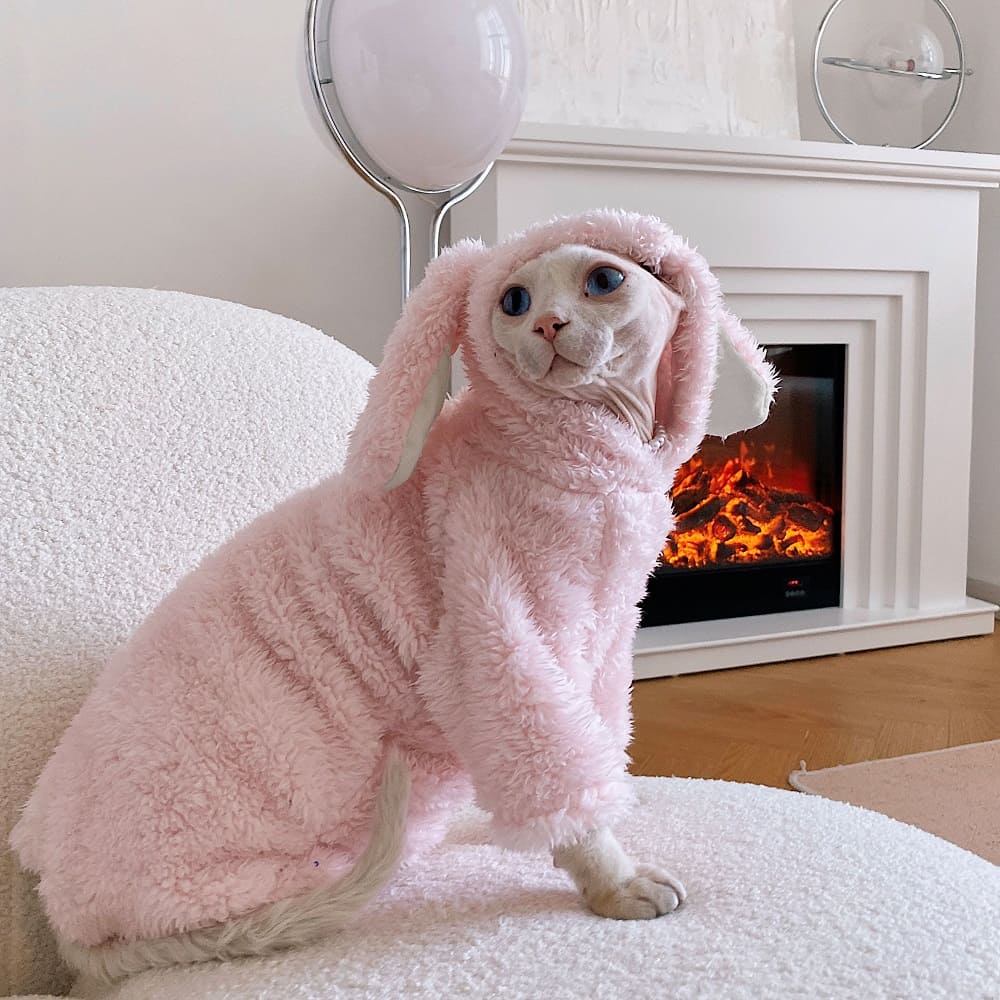 Size: L

Age: 18 months

Weight: 3.8kg/8.378lbs

Neck: 19cm/7.48inch

Bust: 32cm/12.59inch


Body length: 33cm/12.99inch