Clothing for Cats to Wear-"Love My Kitten Baby Every Day" Hoodie
$29.99 – $34.99

Clothing for Cats to Wear
Product Name: "Love My Kitten Baby Every Day" Hoodie
Color: pink, yellow, blue
Fabric: pure cotton
Season: Autumn and Winter
Size: If your cat is a bambino, please provide a note when placing your order. We will deliberately make the sleeves short.
This is clothing for cats to wear in three colors. The fabric of the clothes for sphynx kittens is pure cotton and will not be allergic to hairless cats. The colors of the hoodie for Sphynx to wear are pink, yellow, and blue. The hoodie for Sphynx to wear has a pocket on the back and "Love My Kitten Baby Every Day" is printed. The fabric is thick and suitable for hairless cats to wear in autumn and winter. Regarding the size, please choose according to the measurements of your cat. If your cat is Bambino, please note when ordering and we will shorten the sleeves for you. Find more Sphynx cat clothes.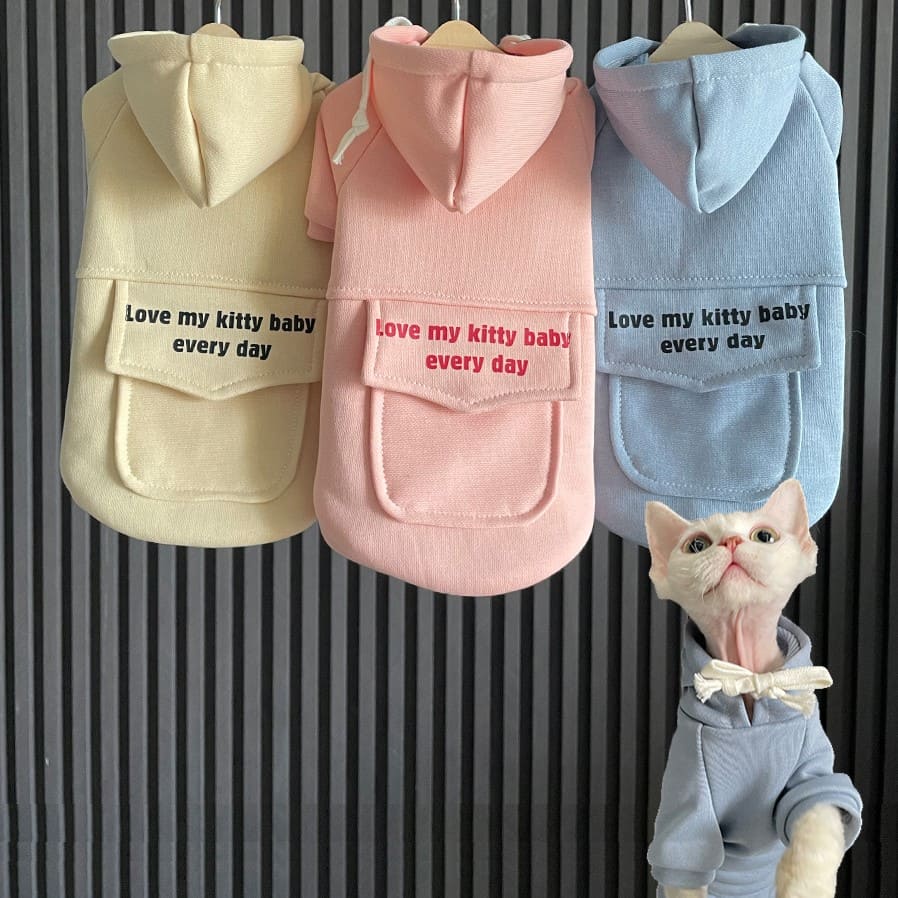 Size: M
Age: 4 month
Weight: 1.75kg/3.858lbs
Neck: 18cm/7.08inch
Bust: 30cm/11.81inch
Waist: 33cm/12.99inch
Body length: 28cm/11.02inch
Additional information
Color

:

No selection

Blue, Pink, Yellow

Size

:

No selection
Only logged in customers who have purchased this product may leave a review.