Chanel Luxurious Cat Coat
High-neck 

cat coat Chanel

design can be easily put on the cat's head.
Classic black and white sweaters create a lovely autumn look for your pet.
Suitable for autumn parties, hairy photos, or comfortable strolls.
Hand washable and easy to care for.
High-neck Chanel luxurious cat coat is a classic fashion statement in winter and winter, even for your fur friends! This cat coat Chanel high neck design can be easily worn by pets to keep pets warm and comfortable. It also uses a black and white sweater to create a classic shape. Wearing this Chanel coat for hairless with a pearl necklace is very suitable for cold-weather parties and hairy photos. In addition, it needs to be hand-washed, so it is easy to keep pet clothes clean.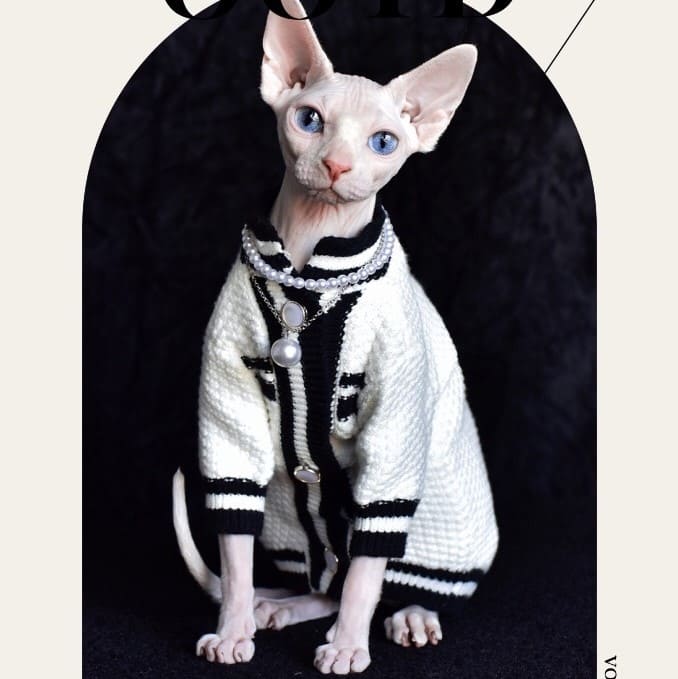 Size: L

Age: 10 months

Weight: 3kg/6.614lbs

Bust: 30cm/11.81inch


Body length: 31cm/12.20inch