Fabric: pure cotton
Style: Moderate thickness, soft fabric
Season: Autumn
Style: "Burberry" pattern
Sizes: XS, S, M, L, XL, XXL, XXXL
This is a "Burberry" classic Shirts for Sphynx Cat. Make your Sphynx cat more expensive with the classic "Burberry" print. The shirt fabric is pure cotton, which is not allergenic. The t-shirt is moderately thick and has a soft fabric for cats to wear in the fall. The shirt is extremely breathable, stretchy, and very lick-resistant. Regarding size, we have all sizes for you to choose from. Find more Sphynx cat clothes.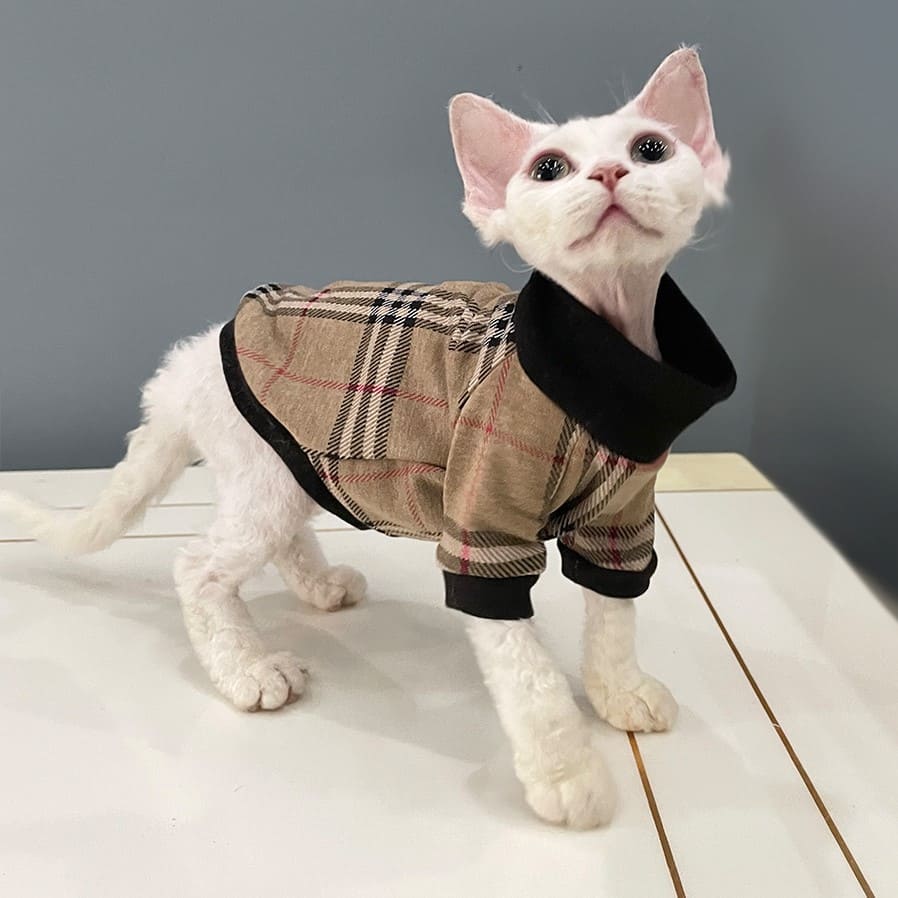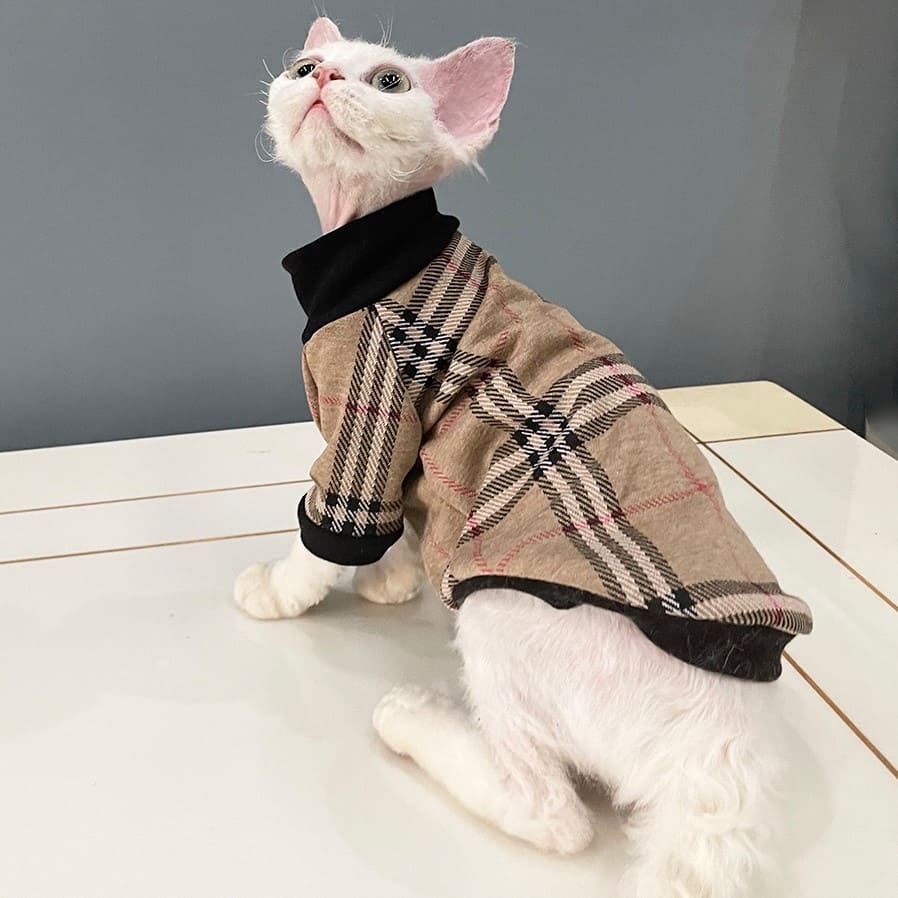 Size: XL

Age: 12 months

Weight: 3.9kg/8.598lbs

Neck: 19cm/7.48inch

Bust: 35cm/13.77inch

Waist: 38cm/14.96inch


Body length: 34cm/13.38inch