"Yes,I Do!" How to incorporate this special guest into your wedding? You can put it on a cat wedding dress or a cat tuxedo! They are luxury cat clothes. Make your cat in suit, make them a part of your wedding!
This luxurious cat wedding dress is Simple. They Perfect fit their Body. The dress design made the vest easy to pull on and made running and jumping more easy and comfortable. A "Must-Have" Special dress for the Hairless Cat.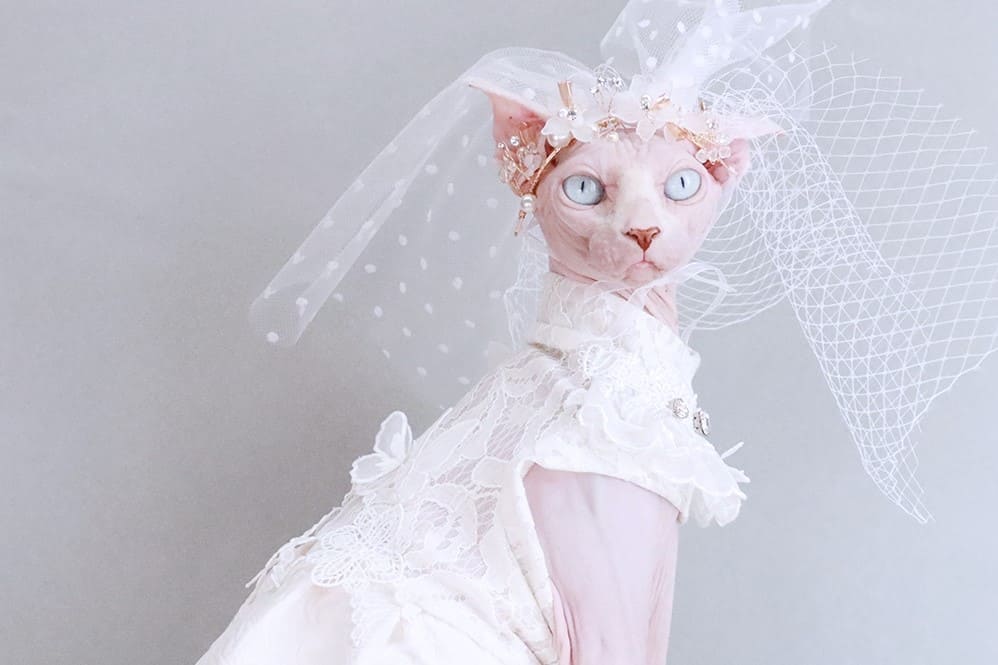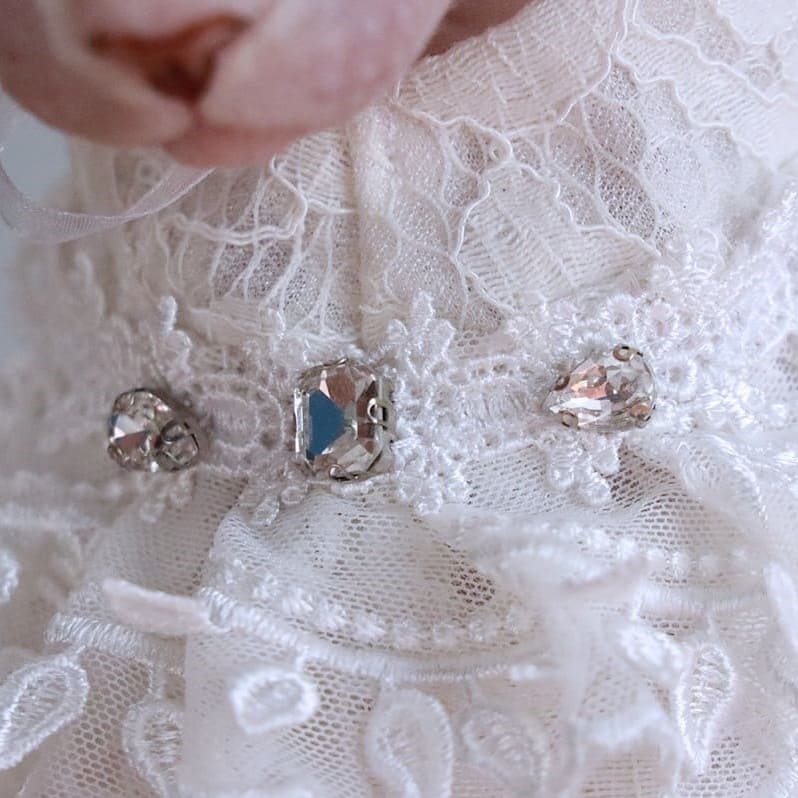 The fabric is imported lace cloth, and the lace is also  from Japan. YESWARMG made Pet clothes especially for the Hairless, they have Soft and Anti-Allergy Cotton (same attributes as shirts made for humans). Perfect for Sphynx Cat, Devon Rex Cat, Cornish Rex Cat, and Peterbald Cat.