This is not an ordinary dress, this is a wedding dress. Your cat can be worn daily or on important occasions, such as weddings.
The fabric of this wedding dress is pure cotton, which is very friendly to the skin of hairless cats.
There are lace and diamonds on this wedding dress. Very luxurious. Very in line with the value of a hairless cat!
This

Sphynx cat dress

has a unique feature. Its sleeve is designed with a hole, which is very easy to put on and take off.
Do you think this is an ordinary dress for cats? You are only half correct. As a result, this is not just an ordinary Sphynx cat dress, it is mainly a wedding dress. You can look at the details of this wedding dress. Firstly, there are a few diamonds and lace designs at the neckline. Next, we can look at the fabric of this wedding dress for cats. The pure cotton fabric is very soft to the touch. However, there is another very important thing about wedding dresses, and that is the veil. So, you can buy the wedding dress alone, or you can buy a complete set. The set includes a wedding dress and veil. It is also very cost-effective. Secondly, this wedding dress for cats has one unique feature, its sleeves. The other clothes have two sleeves. And this wedding dress has only one cuff. Get your wedding dress for a cat, it is very easy to put on and take off the cat. Find more Sphynx cat clothes.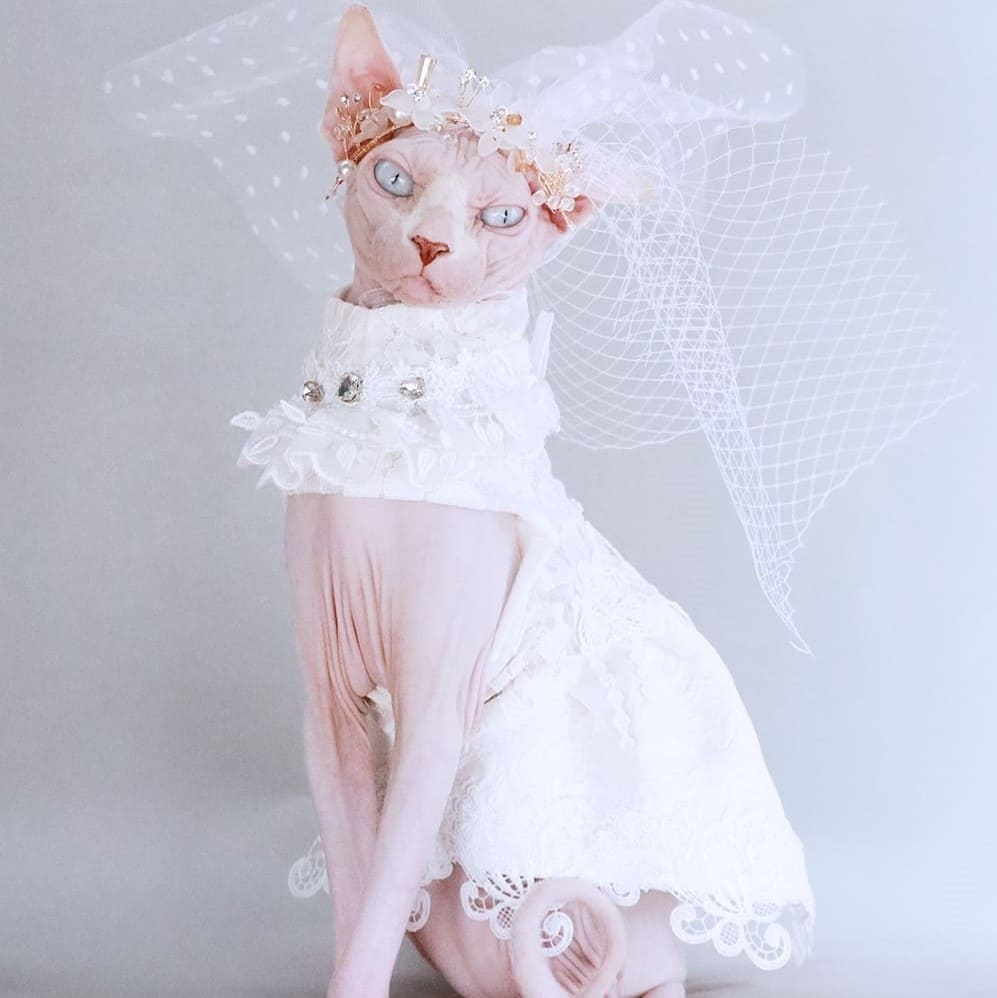 Size: M

Weight: 3.15kg/6.945lbs

Neck: 18cm/7.08inch
Bust: 32cm/12.59inch


Body length: 35cm/13.77inch