Baby-grade cotton fabric is soft, comfortable and warm.
Pullover design, easy to wear, not easy to fall.
High opening in the abdomen makes it convenient for the baby to go to the bathroom by himself.
This 

cat t-shirts for pets

 add a wonderful to your pet's winter wardrobe.
This shirt for a cat is guaranteed to bring high-quality, cold-weather comfort to your baby's wardrobe. This soft cat shirt for kittens is made of cotton, with lovely printing elements, blue and white colors, looks lazy and lovely, and keeps your pet dry and fashionable. With these cat t-shirts for pets, the winter weather becomes lovely and comfortable. At the same time, it has many sizes. No matter how big your baby is, you can find the most suitable one here. Find more Sphynx cat clothes.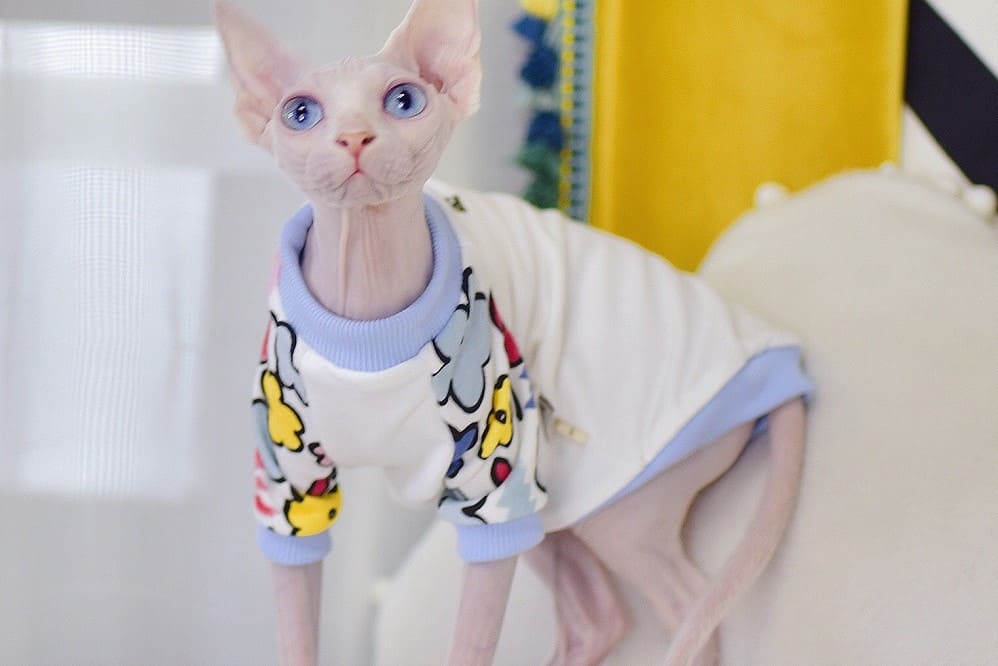 Size: L
Age: 10 month
Weight: 3kg/6.614lbs
Bust: 30cm/11.81inch
Body length: 31cm/12.20inch