Name: Flower Collar Shirt for Sphynx
Fabric: pure cotton
Color: pink, purple, green, yellow
Style: lace neckline, button design
Sizes: XS, S, M, L, XL, XXL
This is the new T-shirt for kitten from YESWARMG. The fabric of the summer shirt for cat is pure cotton, which is very soft and comfortable. And it's breathable and won't cause allergic reactions. In the design of the collar, we have added unique ideas. The collar is lace-style, which is very cute. The collar has buttons that can be adjusted if the collar is too big or too small. The colors of this Sphynx summer outfit are pink, purple, green, and yellow. Every color is special. Find more Sphynx cat clothes.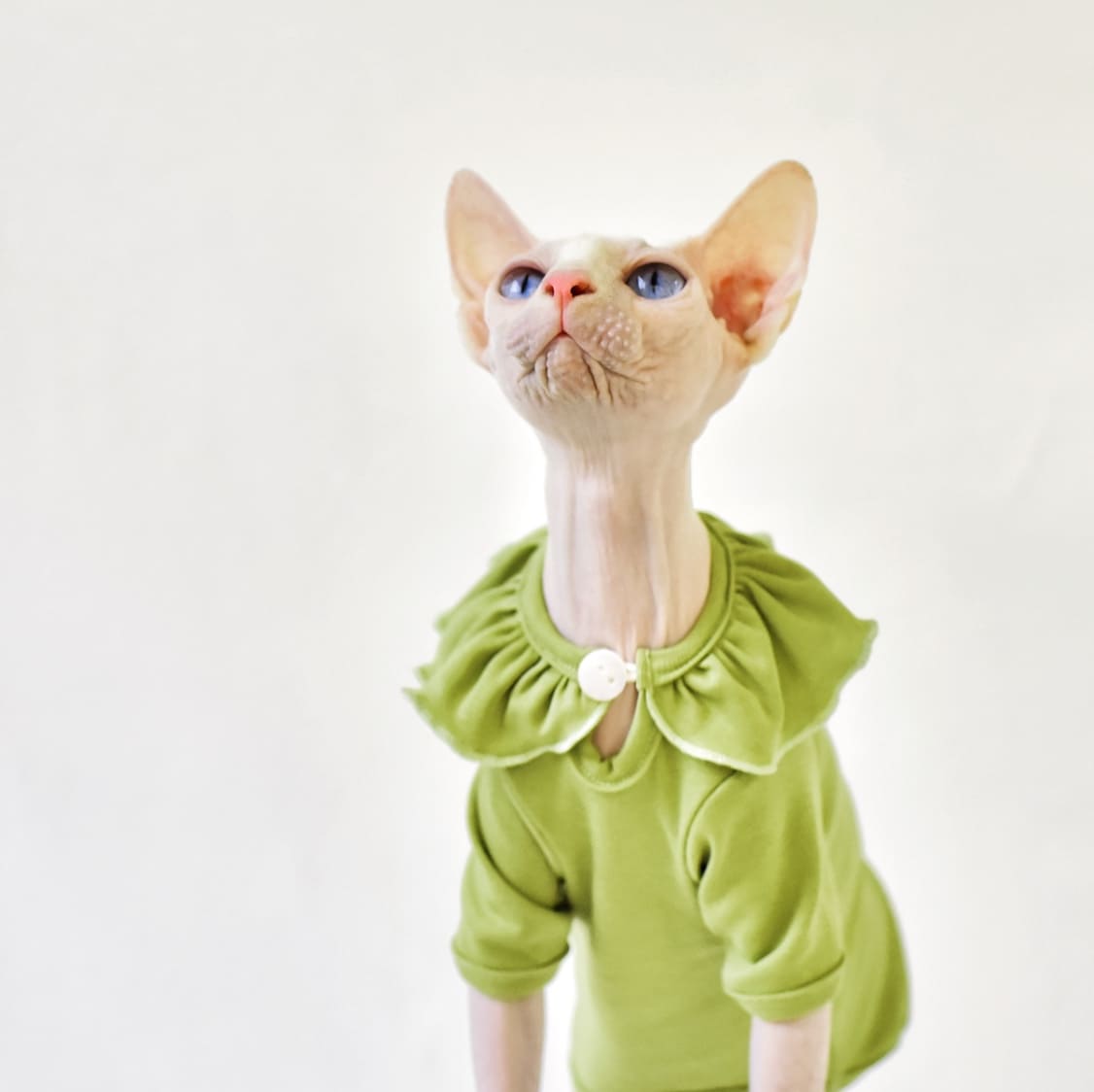 Size: L

Age: 10 months

Weight: 3kg/6.614lbs

Bust: 30cm/11.81inch


Body length: 31cm/12.20inch