Name: Three Colors Turtleneck for Sphynx Cat
Fabric: 93% polyester, 7% spandex
Features: fleece, thick, soft, elastic, four feet
Season: Autumn and Winter
Sizes: S, M, L, XL, XXL
This is a very simple turtleneck for cat. The fabric of the sweater is 93% polyester, 7% spandex. The fabric is safe and will not cause allergies to the skin of hairless cats. These sweaters for hairless cats are very thick and suitable for hairless cats in autumn and winter. And these sweaters for your cat come in three colors, pink, blue, and grey. Three colors are also suitable to wear as a base shirt. these sweaters for your cat are four-legged and have an anti-shedding effect. On the collar and sleeves of the sweater, we have designed elastic bands. Find more Sphynx cat clothes.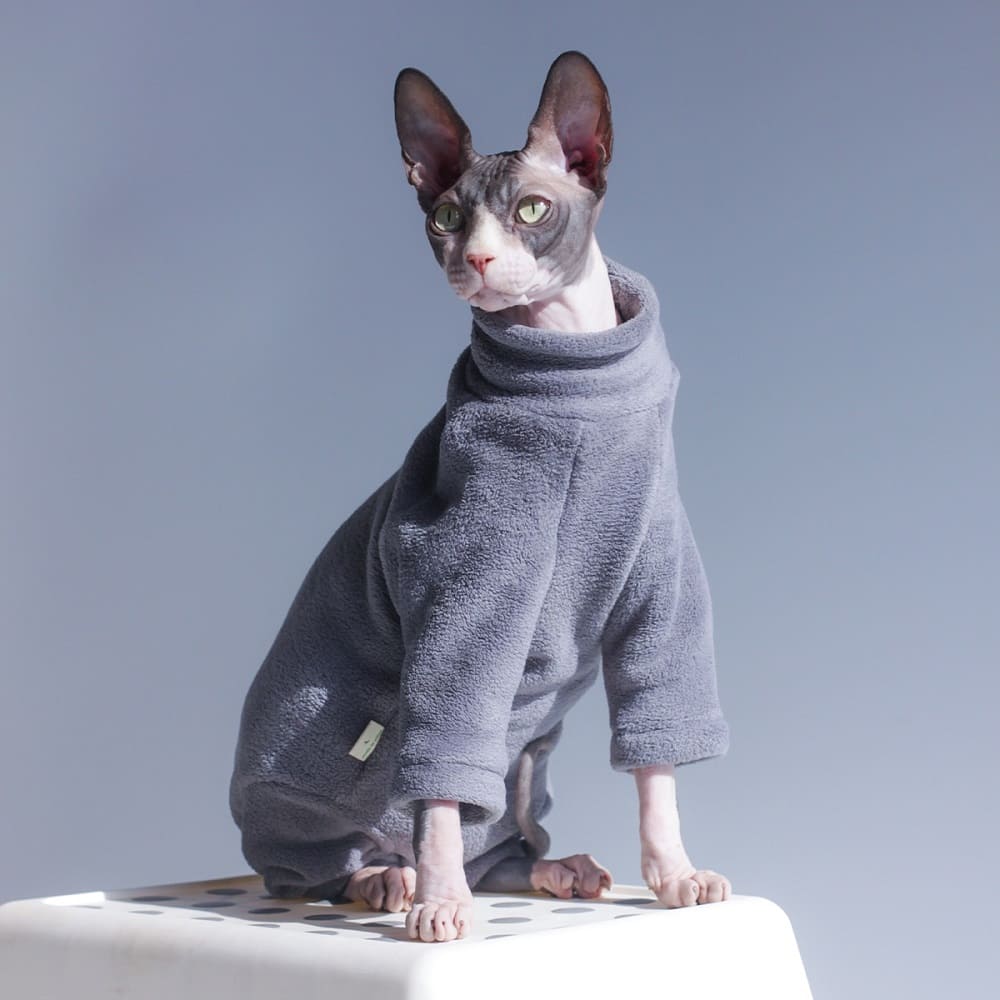 Size: L

Weight: 4kg/8.818lbs

Neck: 20cm/7.87inch
Bust: 36cm/14.17inch


Body length: 38cm/14.96inch