Sphynx Cat Clothes Jumpsuit-Leopard Onesie
$31.99 – $36.99

Sphynx Cat Clothes Jumpsuit
Name: Leopard Onesie for Cat
Fabric: Flannel thickened fabric
Color: Orange Leopard
Features: good ventilation, non-allergic, resistant to licking
Sizes: XS, S, M, L, XL, XXL, XXXL
This is a four-legged onesie. The Sphynx cat clothes jumpsuit of the onesie is the little leopard. The color is orange leopard print, very cute. The fabric of the leopard onesie for cat is flannel, which is soft and comfortable. Thickened flannel provides extra warmth. The fabric is breathable, non-allergenic, and lick-resistant. This leopard onesie for cat is flannel is hooded. The hat is a leopard ear design. And the buttons of the leopard onesie for Sphynx are a press-type design, which is very safe. After your cat wears this leopard onesie for Sphynx, you will get a very cute little leopard. Regarding the size, please choose according to the cat's measurements, if you have any questions, please contact us directly. Find more Sphynx cat clothes.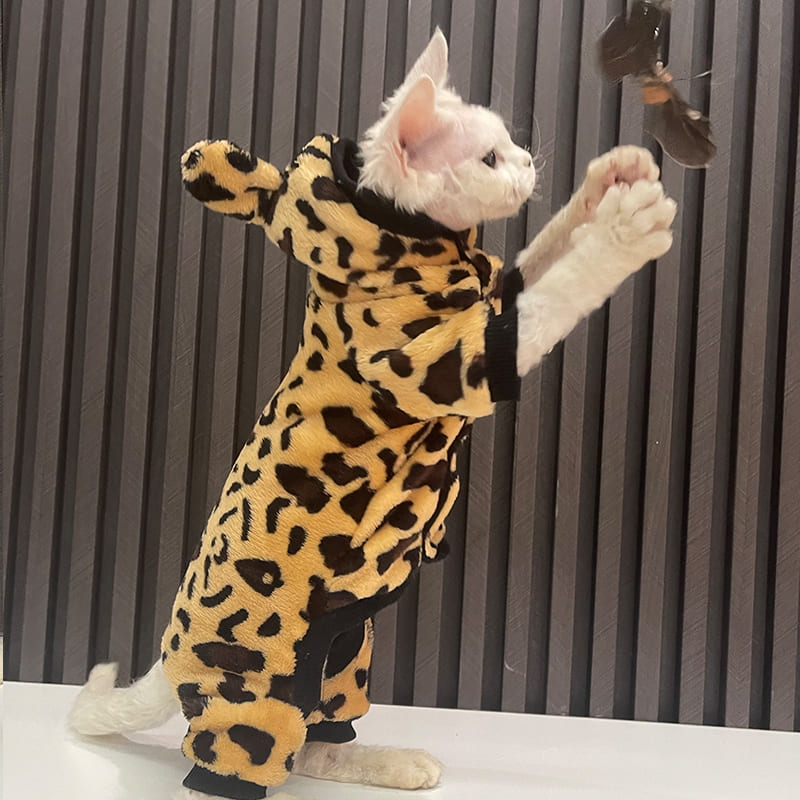 Size: M
Age: 4 month
Weight: 1.75kg/3.858lbs
Neck: 18cm/7.08inch
Bust: 30cm/11.81inch
Waist: 33cm/12.99inch
Body length: 28cm/11.02inch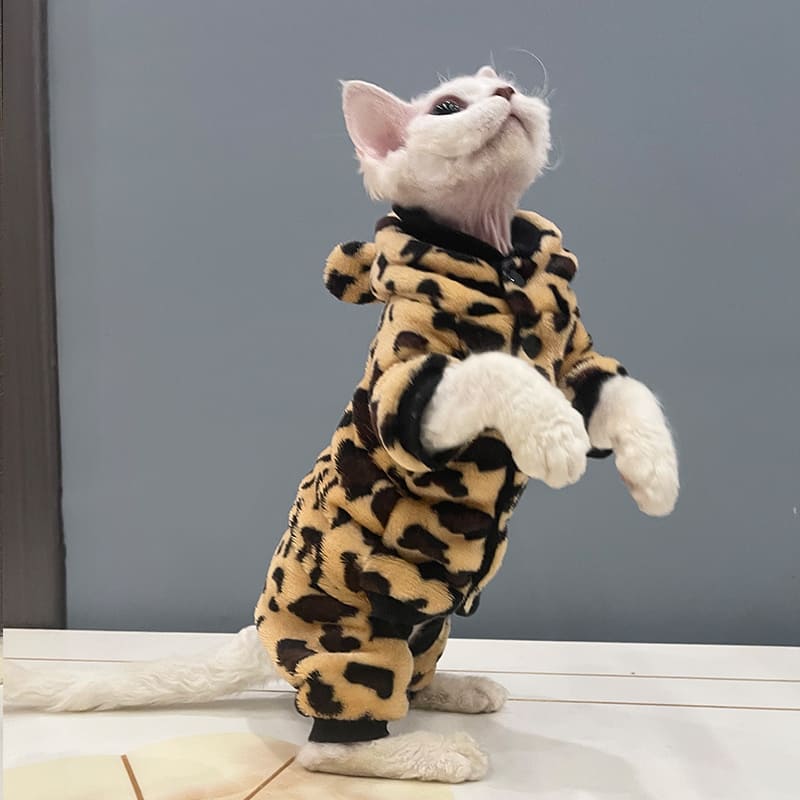 Additional information
Color

:

No selection

Leopard

Cat breeds

:

No selection

Sphynx/Devon Rex/Cornish Rex, Short feet, Ocelot/Aby/Siamese

Size

:

No selection
Only logged in customers who have purchased this product may leave a review.