Product Name: Black, Grey "NIKE" Shirt for Sphynx Cat
Fabric: pure cotton
Pattern: Laser "Nike" logo
Features: Hypoallergenic, Anti-shedding, Resistant to licking
Size: Customizable, XS, S, M, L, XL
This is a designer shirt for Sphynx. The Nike shirt for cat comes in two colors, black and gray. The "NIKE" logo is irregularly printed on the clothes, which is very fashionable. The Sphynx Nike shirts are made of pure cotton, which is very friendly to the skin of cats who are prone to allergies. And these Sphynx Nike shirts are specially designed for cats to prevent stripping. This designer shirt for Sphynx is different from other t-shirts, this one is a "single-arm" design. It will not affect the cat's walking. As for the size, if you can't find the right size, you can place an order for a custom one. Leave us a note about your cat's measurements and breed when placing an order. Find more about Sphynx cat clothes.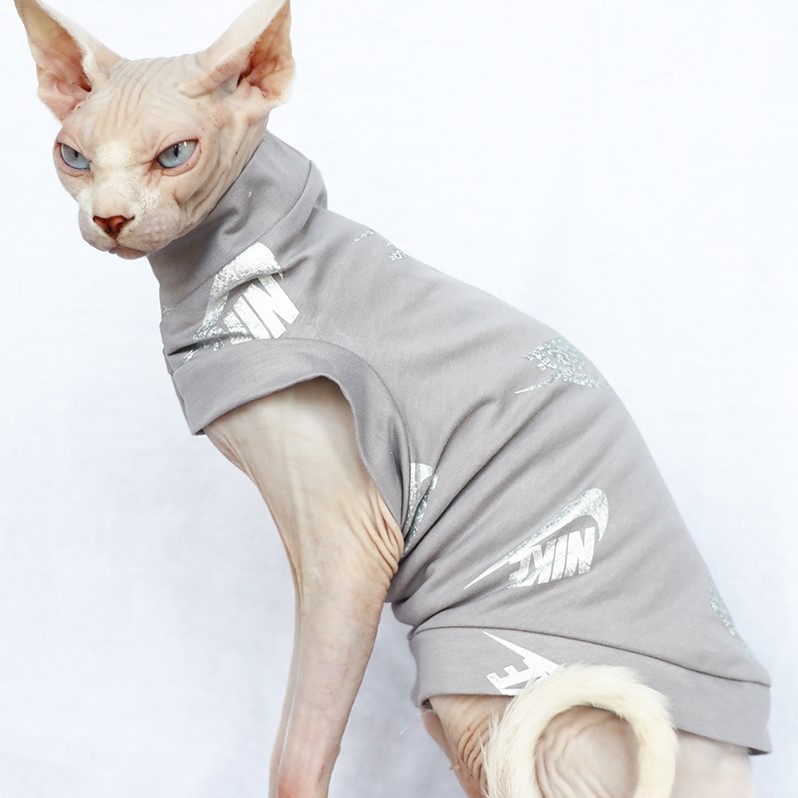 Size: M

Weight: 3.15kg/6.945lbs

Neck: 18cm/7.08inch
Bust: 32cm/12.59inch


Body length: 35cm/13.77inch