Name: Rainbow Camisole for Cat
Fabric: pure cotton
Color: Orange Stripe/Pink Stripe
Season: Summer
Sizes: XS, S, M, L, XL, XXL
Summer is coming soon! If you're getting summer clothes for your cat, now's the time! YESWARMG's new product, the rainbow camisole. These cute kitten clothes are very cute. The rainbow camisole for cat comes in two colors, pink stripes, and orange stripes. Both colors are very summery. The fabric of the colorful camisole for cat is pure cotton, which is very friendly to the skin of hairless cats. And the colorful camisole for cat is sweat-absorbent and hypoallergenic. Regarding the size, please choose according to your cat's measurements. Find more Sphynx cat clothes.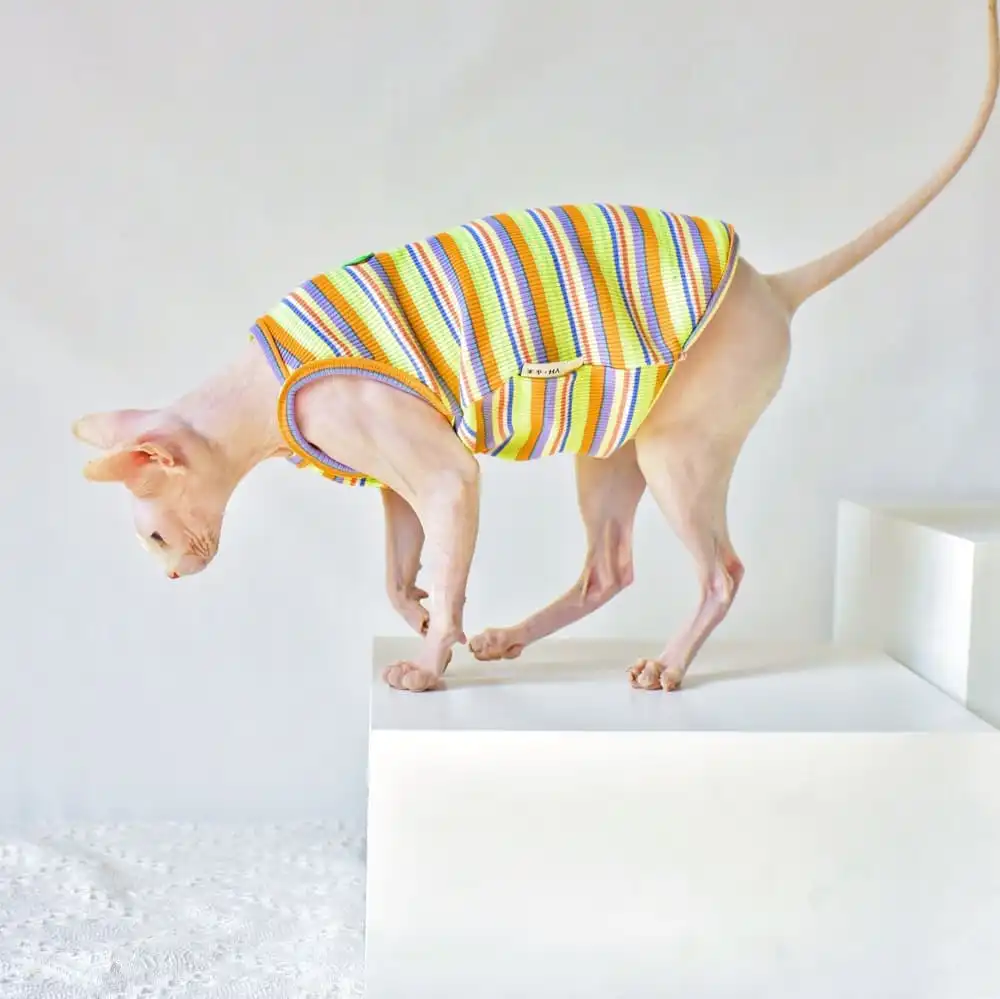 Size: L

Age: 10 month

Weight: 3kg/6.614lbs

Bust: 30cm/11.81inch


Body length: 31cm/12.20inch