Designer Kitten Clothes-Green "Gucci" Tanktop
$34.99 – $39.99

Product Name: Designer Green Gucci Tanktop for Cat
Fabric: pure cotton
Color: green
Season: summer
Sizes: XS, S, M, L, XL, XXL
This is a cat tanktop based on the "GUCCI" design concept. The fabric of the Gucci tanktop for cat is pure cotton, which is very soft and comfortable. The color of the Gucci shirt for kitten is green, which is very bright. The logos of "GUCCI" and "GUCCI" are printed in a large area on the clothes. Sphynx cats are inherently noble, and wearing these designer kitten clothes can reflect their worth. The clothes are vest sleeveless, the fabric is thinner, suitable for cats to wear in summer. And the fabric is very breathable and will not cause skin allergies and other unsafe phenomena. Find more Sphynx cat clothes.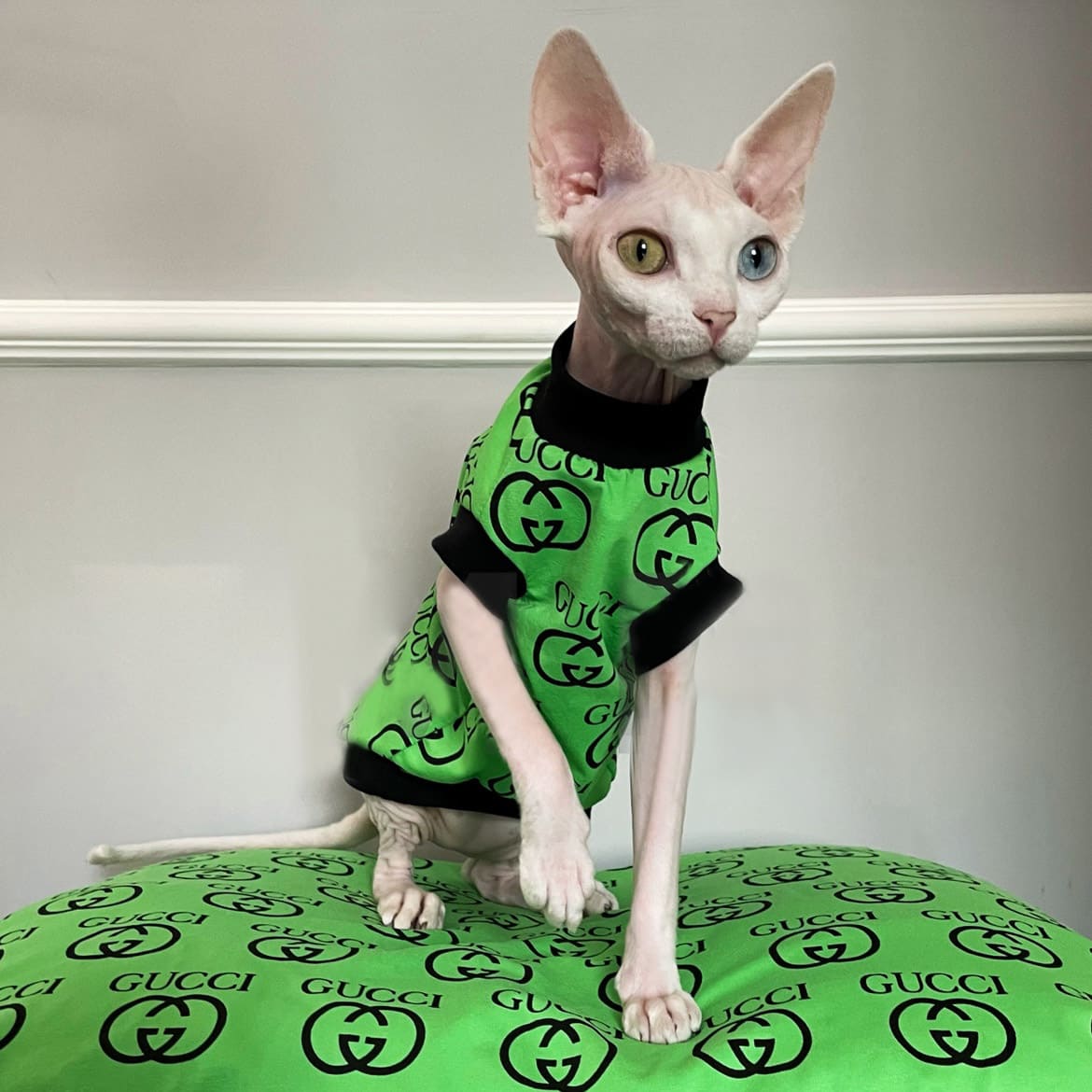 Size: M
Neck: 14cm/5.51inch
Bust: 27cm/10.62inch
Body length: 34cm/13.38inch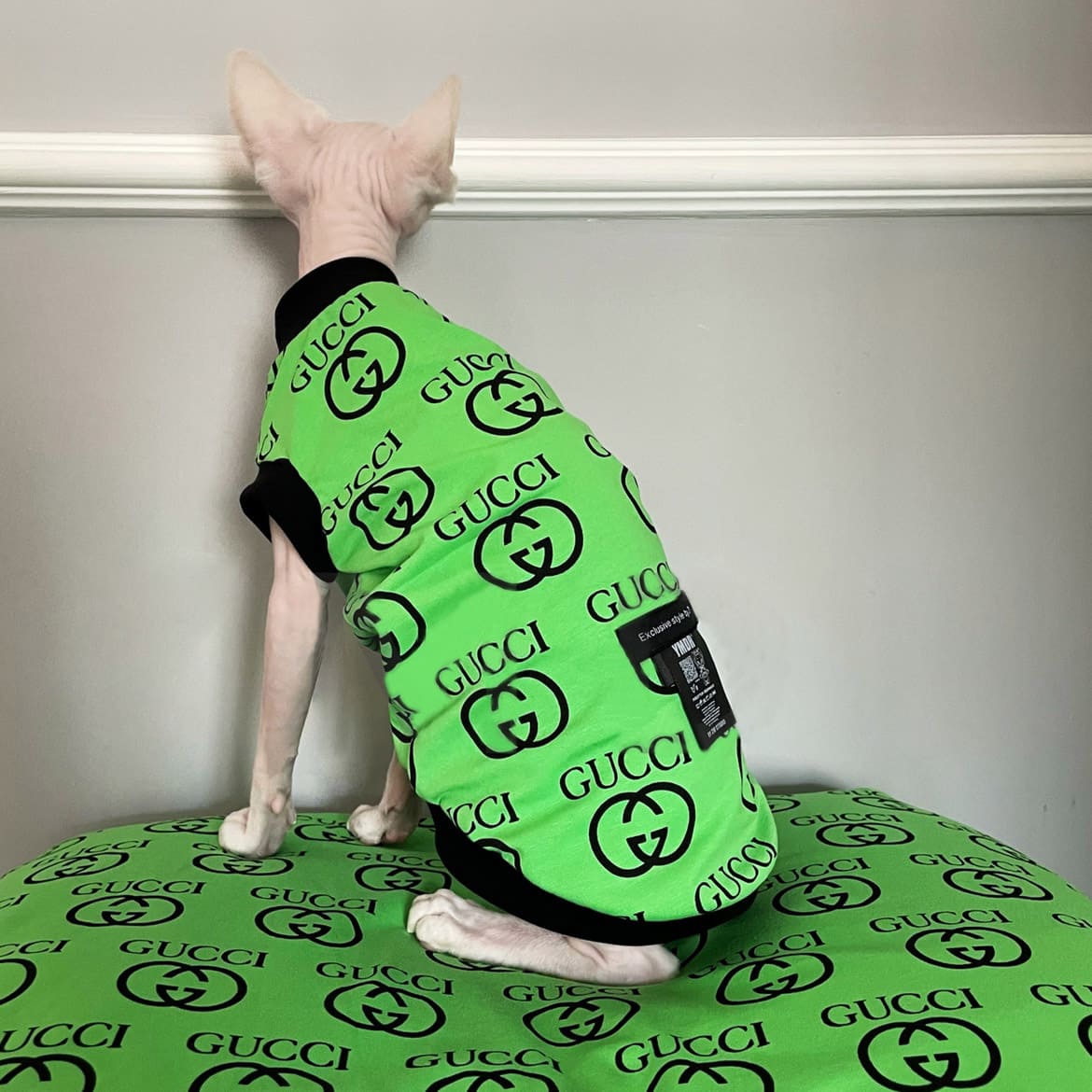 Additional information
Color

:

No selection

Green

Size

:

No selection
Only logged in customers who have purchased this product may leave a review.