Name: Self-heating Cationic Bottoming Shirt
Fabric: Cationic fabric
Color: Grey, Black, Yellow, Blue, Green, Purple, Pink
Features: Self-heating cationic bottoming shirt, very warm.
Sizes: XS, S, M, L, XL, XXL
These are self-heating Sphynx kitten sweaters perfect for hairless cats in winter. The kitty sweater is very stretchy and the fabric is very soft. Hand-stitched sweater with delicate stitching and good quality. There are seven colors, and every color looks good. The fabric of the devon rex sweaters is a cationic fabric, which is a kind of self-heating fabric. Every hairless cat needs one of these! Find more Sphynx cat clothes.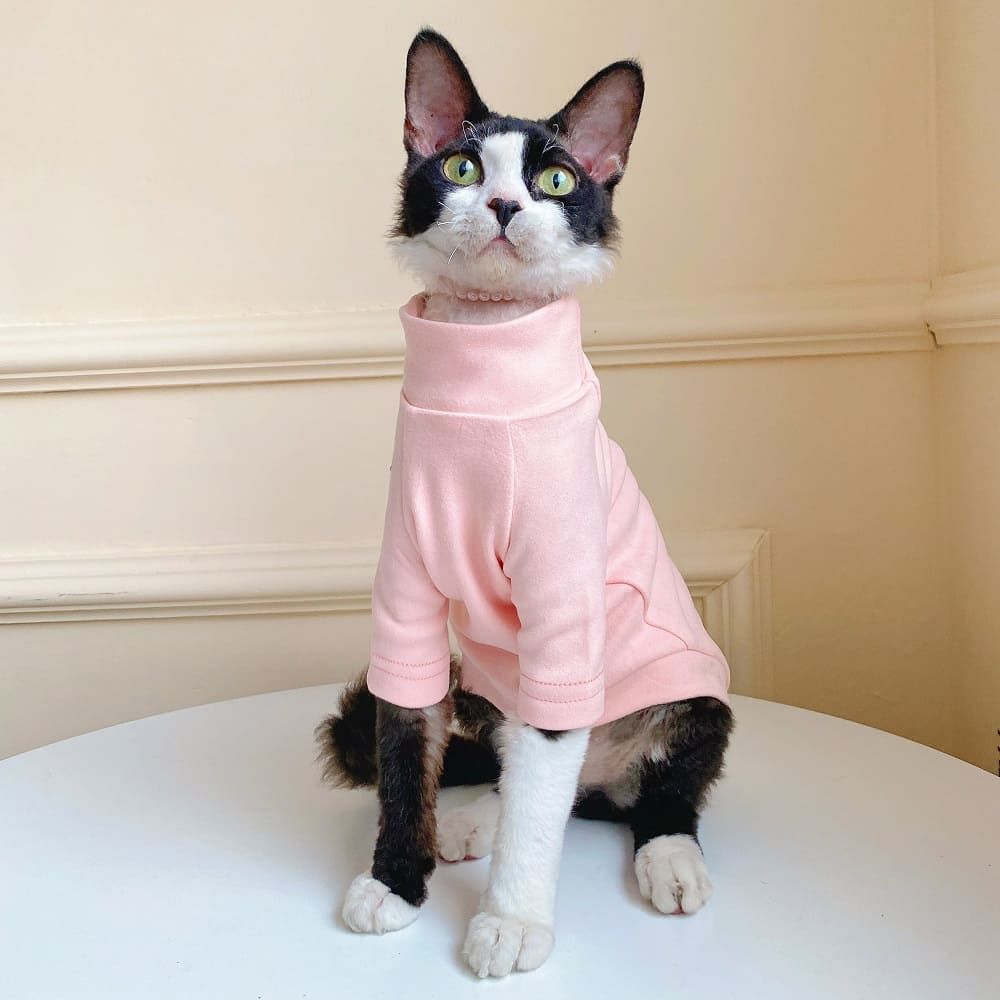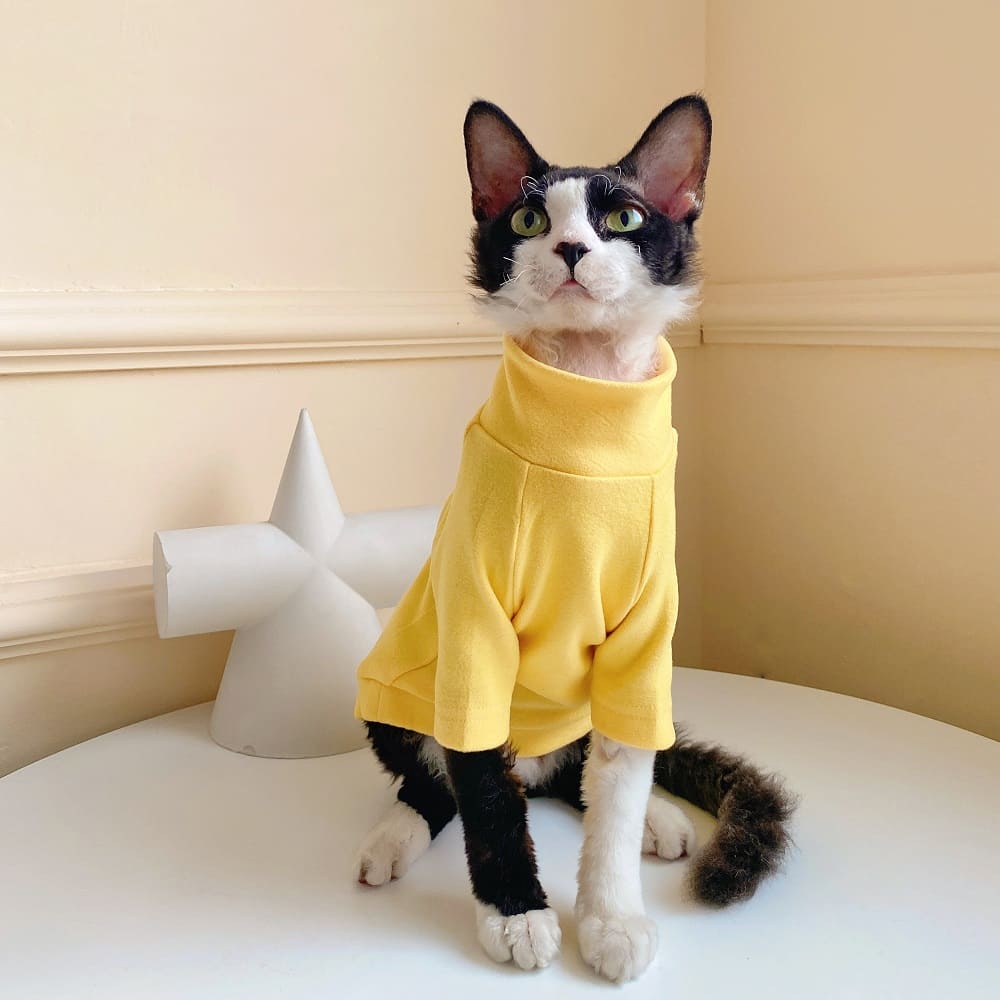 Size: XXL

Age: 3-year-old

Weight 5.3kg/11.68lbs

Neck: 28cm/11.02inch

Bust: 39cm/15.35inch


Body length: 41cm/16.14inch