Material: Pure cotton
Color: Blue cartoon
Washing method: Machine washable, hand washable.
Features: good ventilation, no allergies, and lick resistance.
These blue cartoon kitten outfits are very cute. The thin cotton fabric is suitable for cats to wear in summer. The combination of very bright blue and cartoon patterns makes this cat Hawaiian shirt for cat very fresh. This is considered a Hawaiian shirt, and it will be very cool to wear. The front of the Hawaiian clothes for Sphynx cats is designed with push buttons, which will not hurt the cat's skin. At the same time, these Hawaiian clothes for Sphynx cats are also suitable for all cats. Please refer to our size chart for details. Find more Sphynx cat clothes.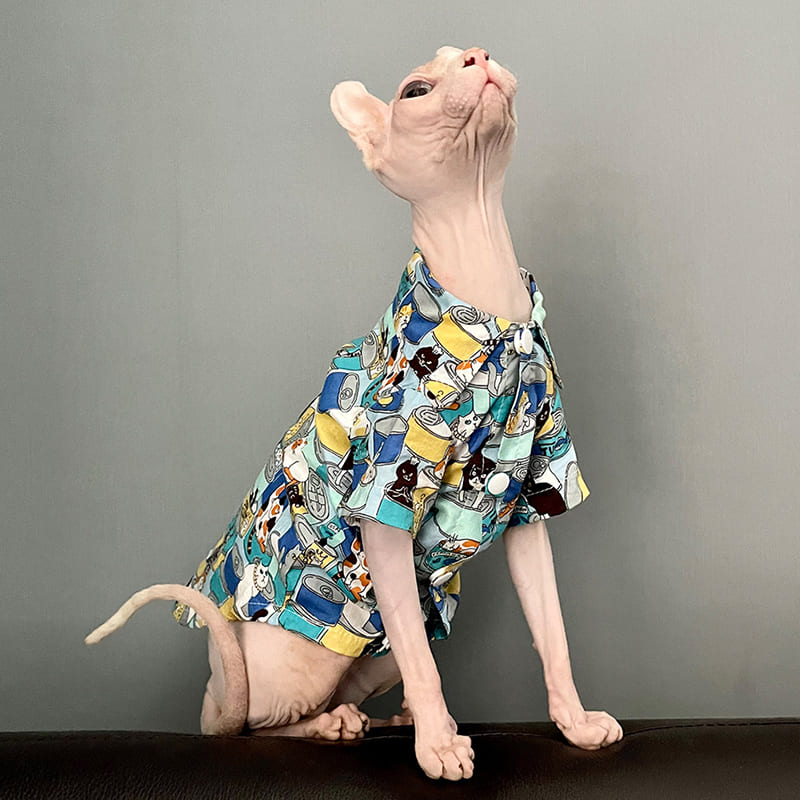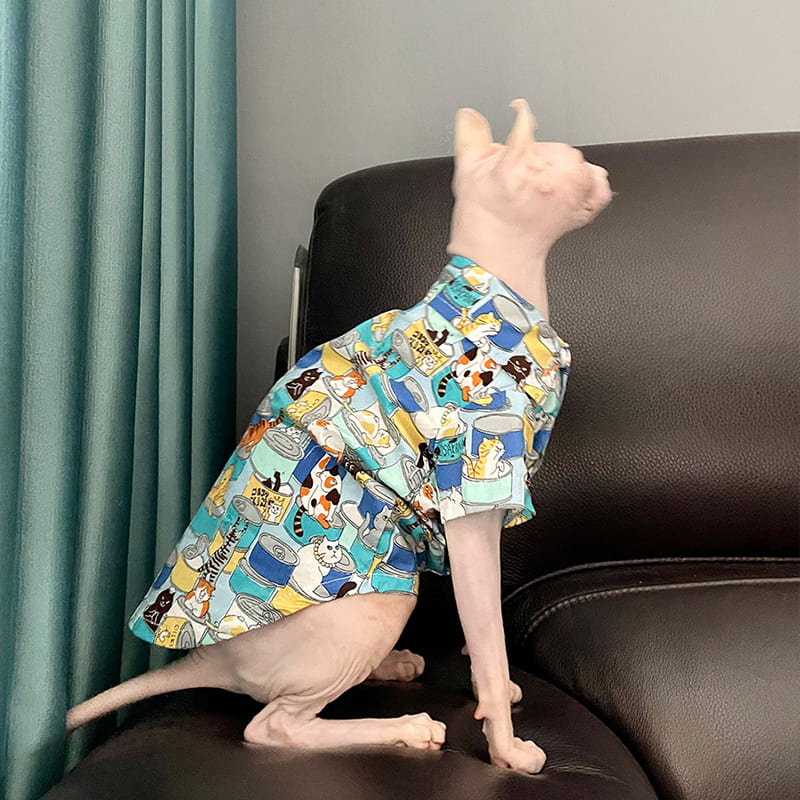 Size: XL

Age: 12 months

Weight: 3.9kg/8.598lbs

Neck: 19cm/7.48inch

Bust: 35cm/13.77inch

Waist: 38cm/14.96inch


Body length: 34cm/13.38inch