Fabric: Bubble fleece
Color: rainbow
Clothing attributes: sleeveless, sleeved
Suitable for the season: autumn and winter, thick and very warm.
Size: Please refer to our size table for details.
Hairless cats are afraid of cold because they have no hair. These Kitty Outfits are definitely suitable for hairless cats wearing clothes in autumn and winter. The cat warm clothes are designed with velvet. You can see from the pictures that the fabric is very thick. The fabric is bubble fleece. The color is the rainbow, very cute. There are two designs of Sphynx cat clothes, a sleeveless design, and a sleeve turtleneck design. As for the size, please refer to our size chart. If you are not sure about the size, you can contact our customer service via email. Secondly, this dress can be customized, just tell our customer service the measurement of your cat. Find more coats for cats from YESWARMG.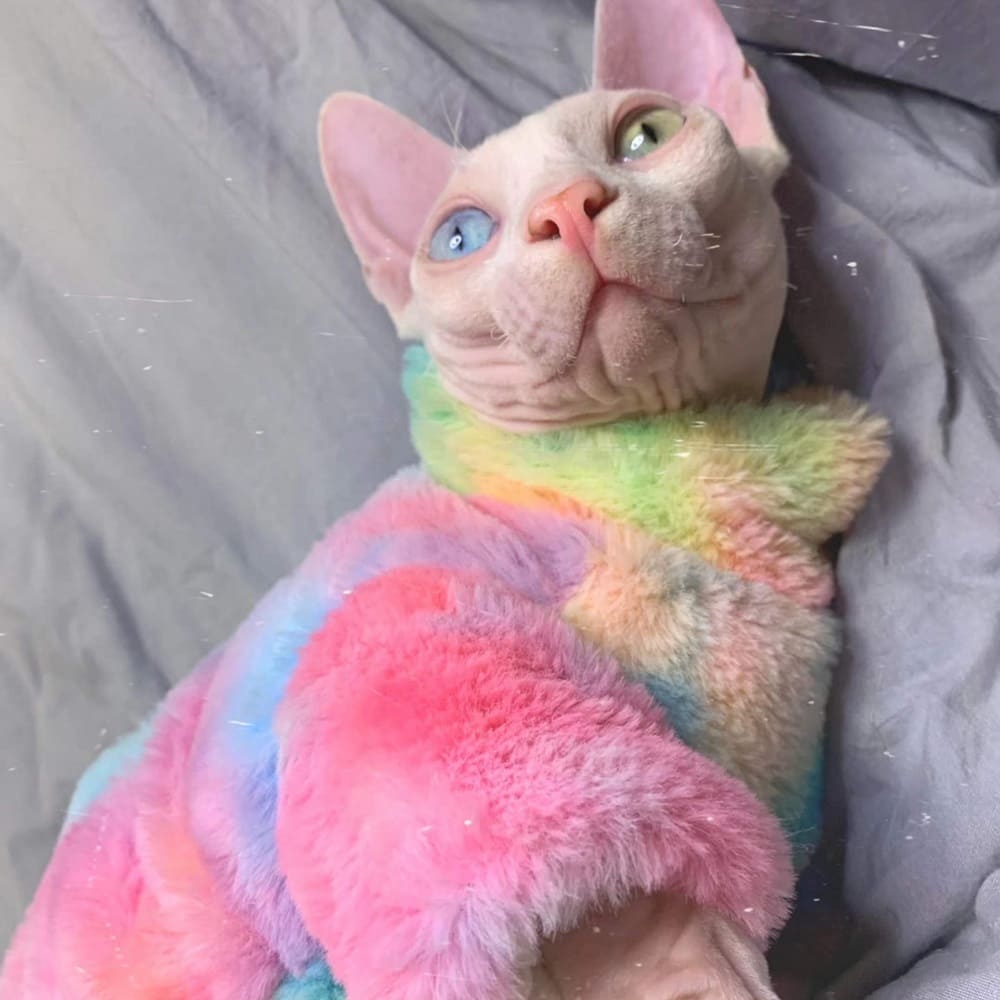 Size: XXL
Weight: 4.75kg/10.47lbs
Neck: 24cm/9.44inch
Bust: 39cm/15.35inch
Body length: 36cm/14.17inch