Fabric: Lamb velvet.
Design: Horn hat with two legs.
Season: Autumn and winter models, super cute.
The designers at YESWARMG created these hairless cat sweaters just for the Sphynx cat. This horn hat was designed based on the elf ears of the Sphynx cat. The hat is attached to the sweater. Because the cat sweaters for Sphynx are all made fresh, they will be shipped within 10 days after the order is placed. If you can be patient, please place an order. The fabric of this jumper for cats is lamb velvet. Suitable for the season is autumn and winter, super warm. Get your cat one of these jumper for cats. Find more Sphynx cat clothes.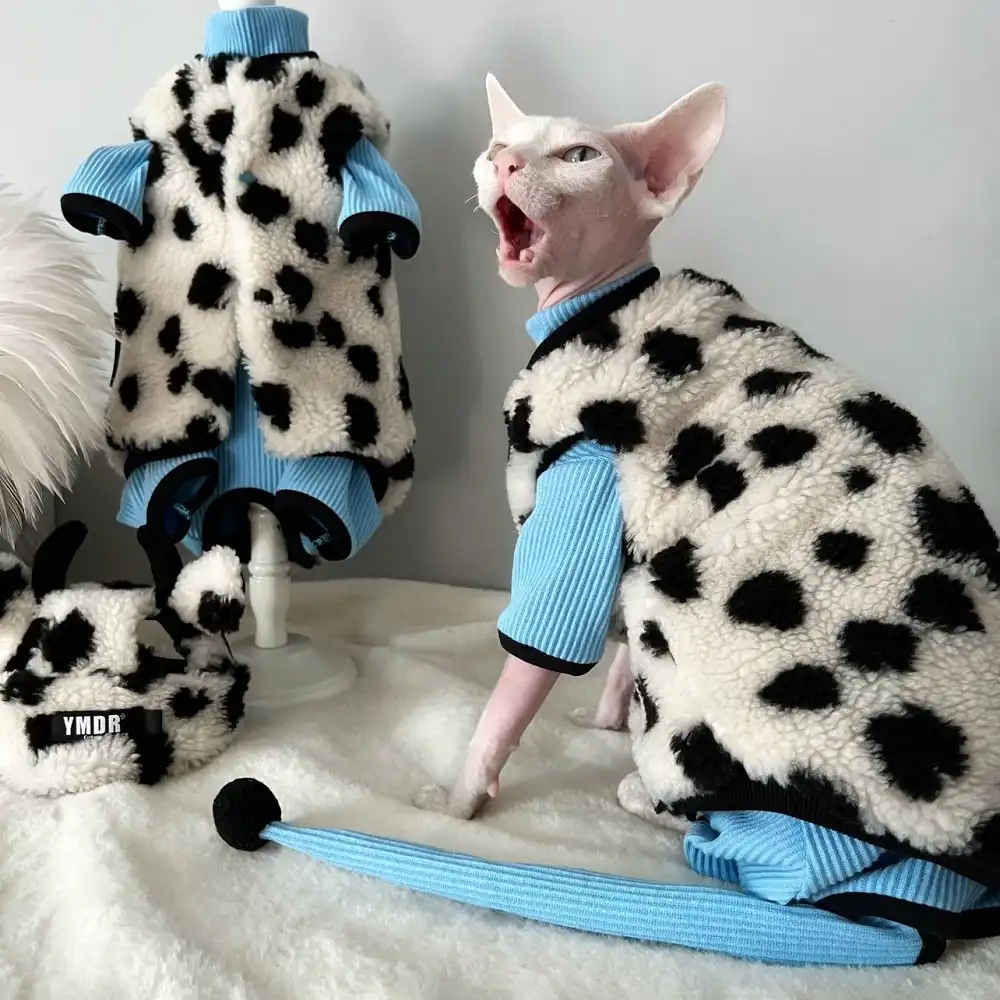 Size: M

Neck: 14cm/5.51inch
Bust: 27cm/10.62inch


Body length: 34cm/13.38inch