Kitty Clothes for Cats-Footed Pajamas for Cats, Klein Blue
$27.99 – $32.99

Fabric: thick double-sided fleece
Color: Klein Blue
Design: Four-legged design, warm belly
Season: winter
Size: Multiple sizes are available, please refer to our size chart.
These are footed pajamas for cats with a super texture. Super comfortable double-sided fleece that is very soft and will not harm your cat's skin. The color of these Kitty Clothes for Cats is now the hottest Klein blue, very fashionable. The design of the surgury shirt for cat is a four-legged design, which is very warm to the stomach. Thick double-sided fleece is suitable for cats to wear in winter. Regarding size, our size fits all cats. Please refer to our size chart for details. Find more Sphynx cat clothes.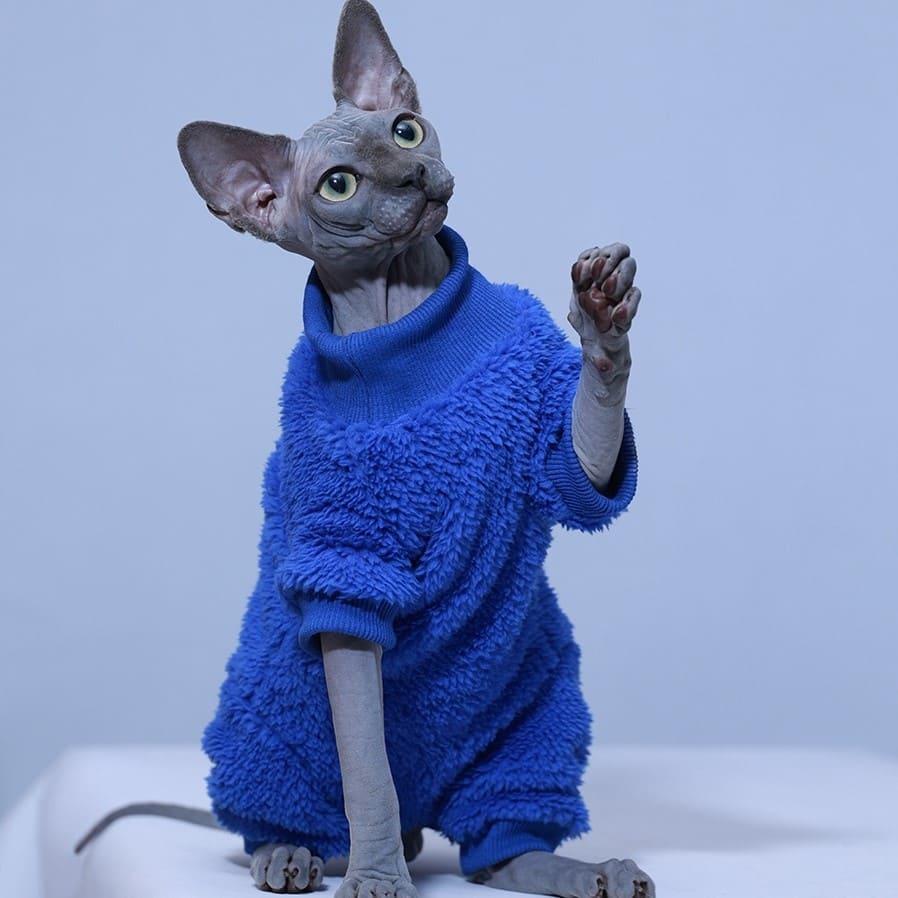 Size: M
Age: 4 month
Weight: 1.75kg/3.858lbs
Neck: 18cm/7.08inch
Bust: 30cm/11.81inch
Waist: 33cm/12.99inch
Body length: 28cm/11.02inch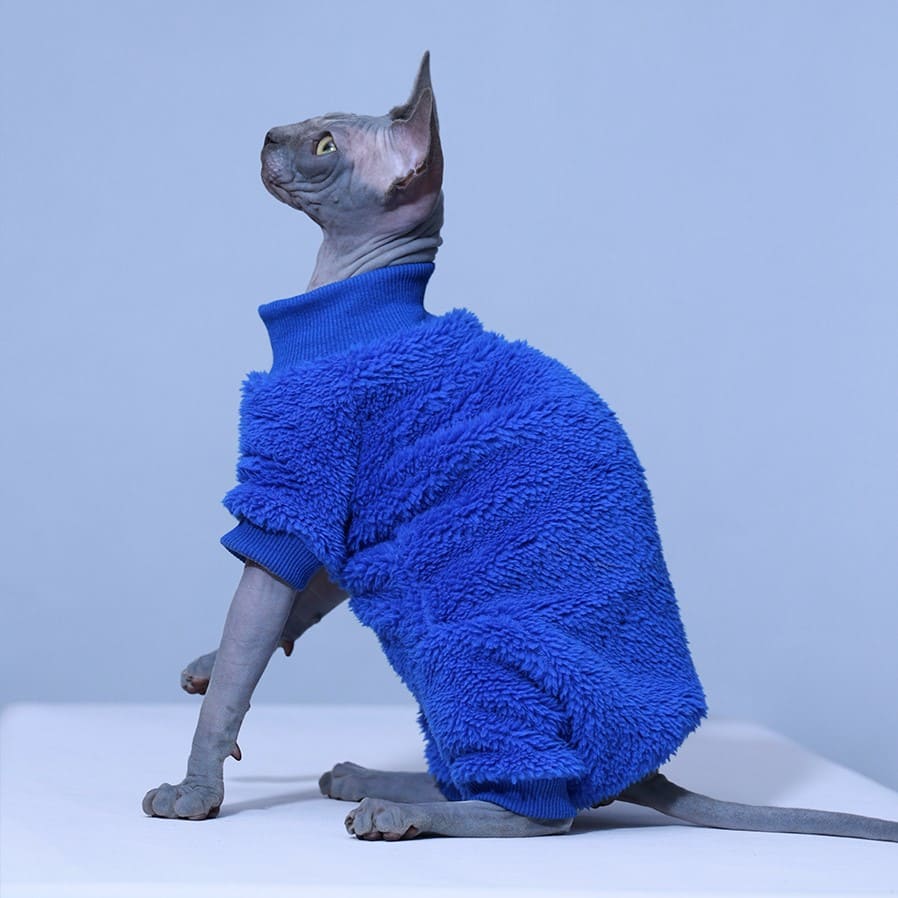 Additional information
Color

:

No selection

Klein blue

Cat breeds

:

No selection

Sphynx/Doven Rex/Cornish Rex, Short feet, Ocelot/Abyssinian/Siamese, Hairy cat

Size

:

No selection
Only logged in customers who have purchased this product may leave a review.