Fabric: pure cotton thin section
Pattern: large area of small flowers
Button Design: Push-button design, will not hurt the skin
Size: Fits all cats, please refer to our size chart for details. If in doubt, please contact us.
These are very cute cat dresses with flowers. YESWARMG has designed a floral slip cat dress for cat. The small floral pattern combined with the lace sleeves makes these Sphynx cat clothes even more adorable. The fabric of the cute cat dresses is pure cotton. The thin section is suitable for spring and summer wear. The pattern of the cat dress for cat is small florals, very cute. The Kitten Dress button design is a push-on design that won't hurt the cat's skin or hair. Regarding sizes, we have all sizes to fit all cats. Please refer to our size chart for details. Find more cat dress.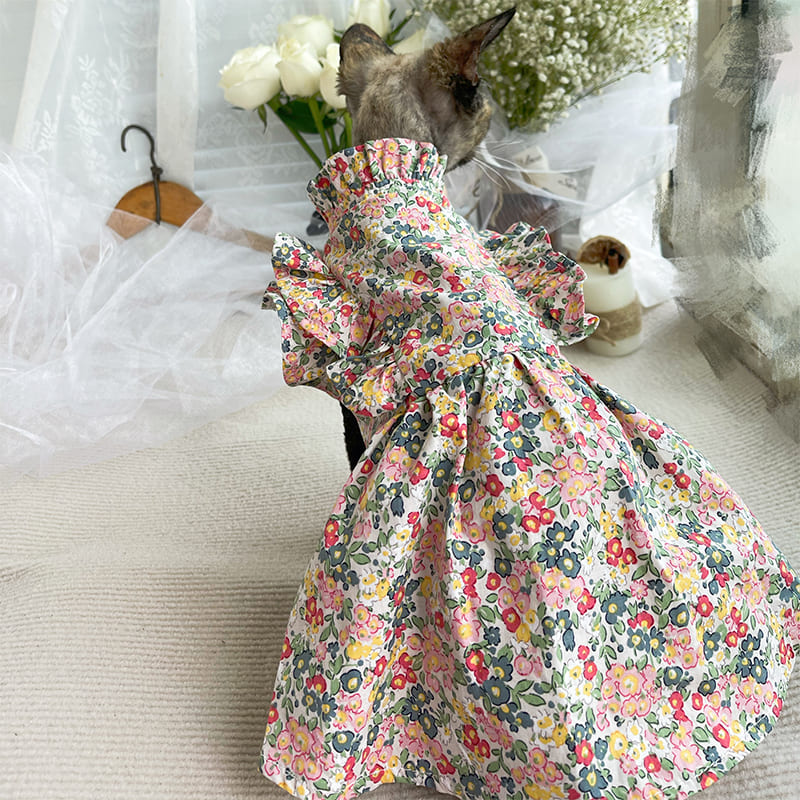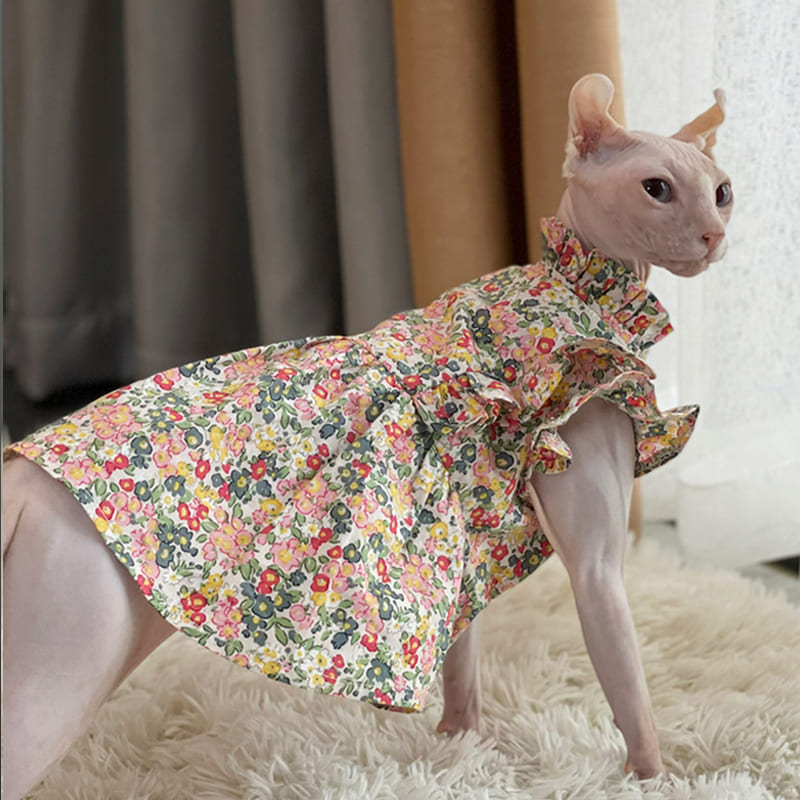 Size: XL
Age: 12 month
Weight: 3.9kg/8.598lbs
Neck: 19cm/7.48inch
Bust: 35cm/13.77inch
Waist: 38cm/14.96inch
Body length: 34cm/13.38inch