Fabric: lamb fleece, non-allergic
Features: fashion icon design, thickening, good ventilation
Season: Autumn and Winter
Color: 8 colors for your choice.
Sizes: Available in a variety of sizes to fit cats of all sizes.
This is a trendy lamb fleece cat sweater for cats. Designers combine fashion icons with various colors to create this very cute lamb fleece sweater. The fabric of these pet cat sweaters is lamb fleece, which is not allergic. Thickened, breathable, suitable for autumn and winter wear. With 8 colors to choose from, there is sure to be one you like! When it comes to sizes, we have them all to fit cats of all sizes! Of course also a Devon Rex sweater! Find more Sphynx cat clothes.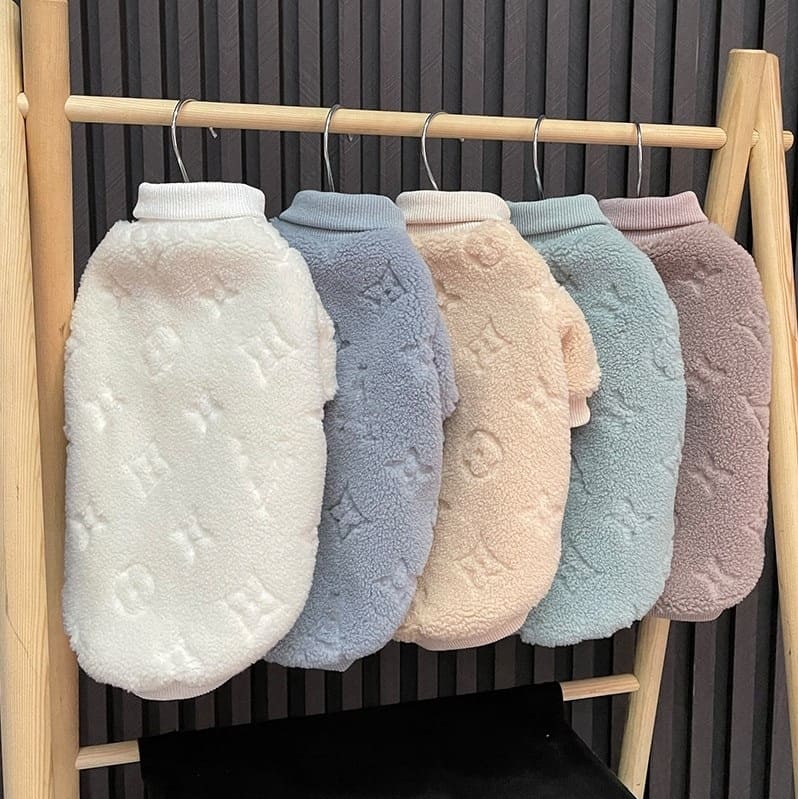 Size: M

Age: 4 months

Weight: 1.75kg/3.858lbs

Neck: 18cm/7.08inch

Bust: 30cm/11.81inch


Body length:

28cm/11.02inch