Fabric: Coral fleece
Process: handwoven
Season: Autumn and Winter
Design: Four-legged design
Size: Fits all cats, be sure to contact us if you are not sure about the size.
These are very warm Sphynx cat clothes. The fabric of the sweaters for kittens is a coral fleece. YESWARMG designers hand-woven. The hairless cats sweaters are suitable for cats to wear in autumn and winter, very warm. The four-legged design is specially used to keep the clothes warmer! This Sphynx sweater is available in 11 colors to fully meet your color needs. Regarding sizes, we have sizes for cats of all sizes. For details, please check our size chart, if you have any questions, please contact us!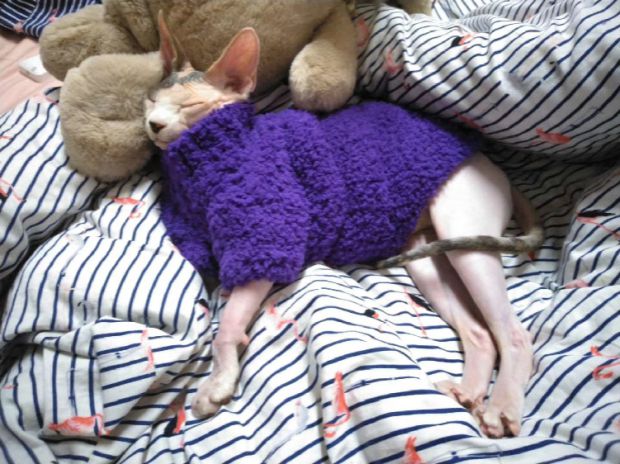 Size: L

Neck: 18cm/7.08inch
Bust: 30cm/11.81inch

Abdomen: 35cm/13.77inch


Body length: 35cm/13.77inch