Pet Cat Costumes-Cute Dinosaur Cat Costumes
$33.99

Fabric: warm coral fleece, pure cotton
Clothes Style: Dinosaur
Design: Four-legged/two-legged
Season: Autumn and Winter
Size: 7 sizes to choose from
These are Pet Cat Costumes in a different style. Doesn't have dinosaur horns like other dinosaurs' horns. For this one, we specially designed around dinosaur horn, which is cuter. The fabric of this naked cat costume is pure cotton and the material is a warm coral fleece. Meanwhile, YESWARMG designed two-foot and four-foot garments respectively. Satisfy your needs. Since the kitty cat clothes are made of thermal fabric, it is suitable to be worn in autumn and winter. Regarding the size, we have 7 sizes to choose from. There's something for every cat's needs! Find more Sphynx cat clothes.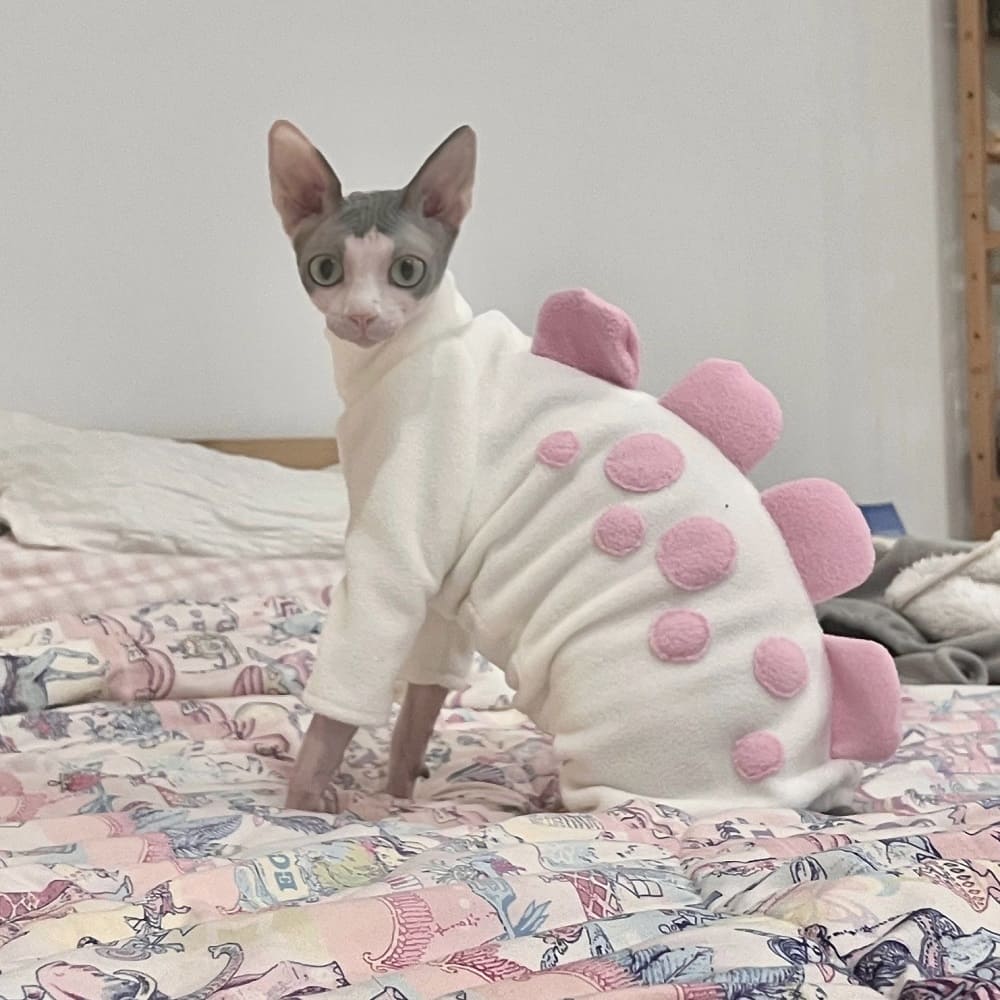 Size: XL
Neck: 21cm/8.26inch
Bust: 35cm/13.77inch
Abdomen: 38cm/14.96"
Body length: 36cm/14.17inch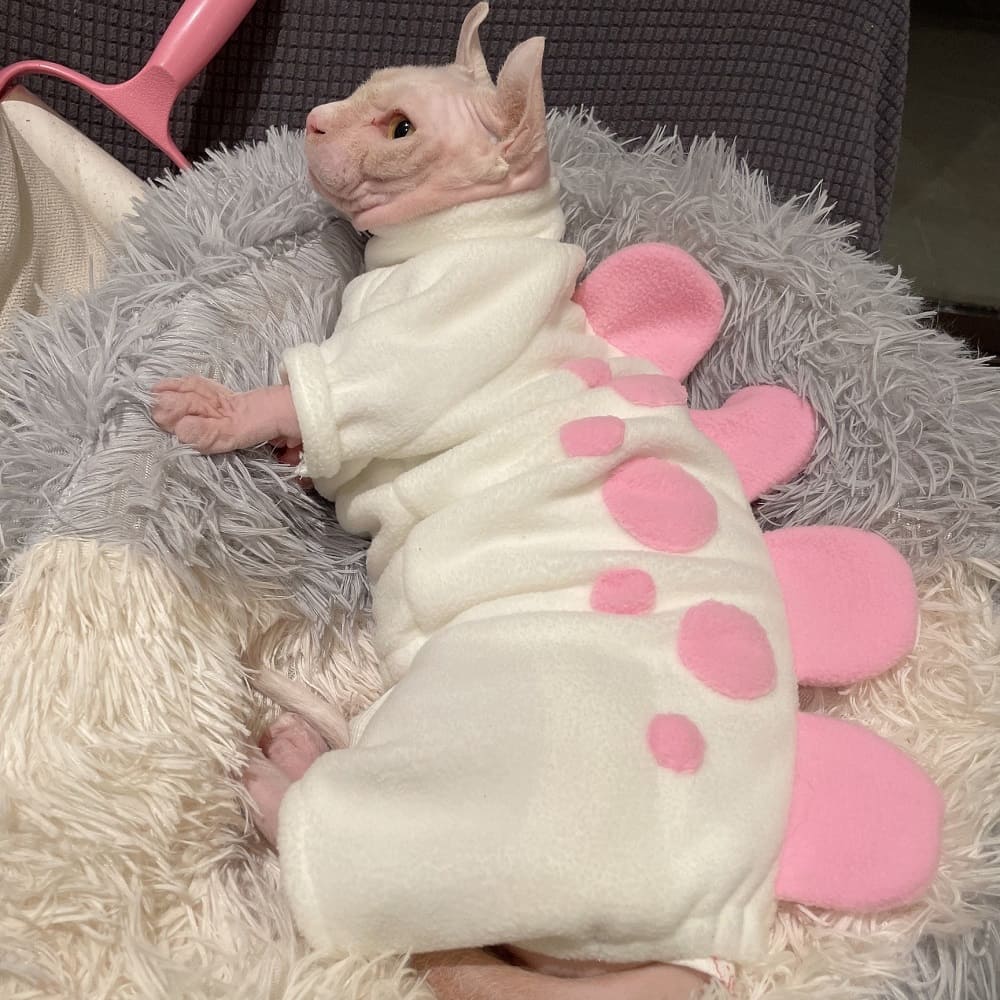 Additional information
Color

:

No selection

Black, Green, Pink

2/4-legged

:

No selection

2-legged, 4-legged

Size

:

No selection
Only logged in customers who have purchased this product may leave a review.