Style: Camisole, thin
Fabric: pure cotton
Features: Very breathable, inelastic
Season: summer, air-conditioned room
Colors: tender pink, fluorescent green, sky blue, watermelon pink, purple, bright yellow, and orange.
Of course, it's cool to wear in summer. This seven-color camisole from YESWARMG is specially designed for hairless cats. Cool, breathable, and very sweat-wicking. The fabric of the shirts for hairless cats is pure cotton and will not cause allergies to your cat. Suitable for summer or air-conditioned rooms. Regarding colors, YESWARMG has designed 7 different colors of this clothing for hairless cats. Each color is very bright and perfect for the hairless cat's hairless skin. Since this Kitten Outfit is not elastic, we recommend that you order one size up. Find more Sphynx cat clothes.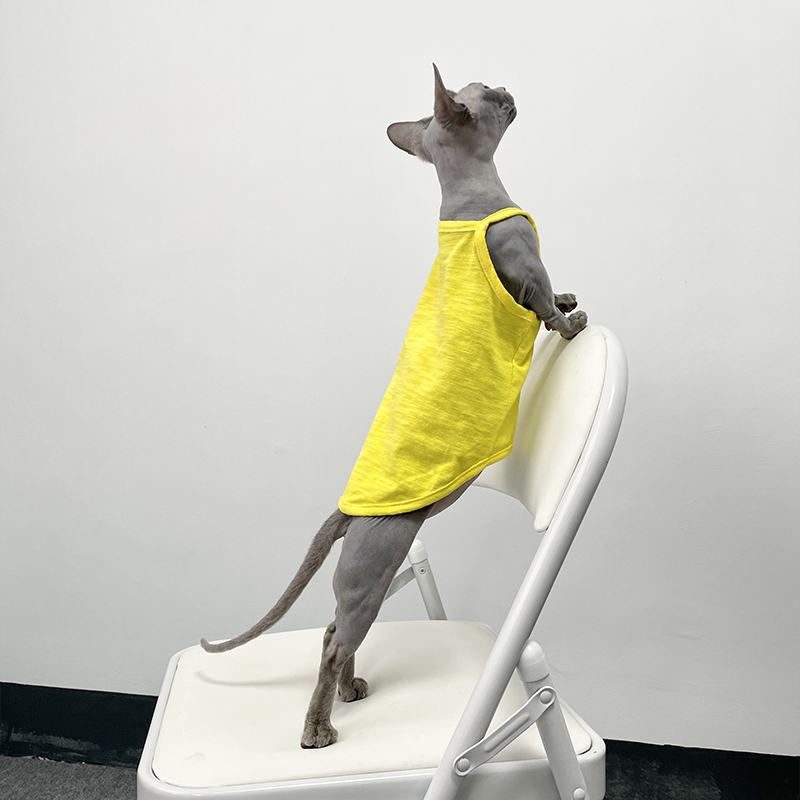 Size: M

Age: 4 months

Weight: 1.75kg/3.858lbs

Neck: 18cm/7.08inch

Bust: 30cm/11.81inch

Waist: 33cm/12.99inch


Body length: 28cm/11.02inch