Fabric: pure cotton
Features: Breathable, stretchy
Color: blue and white stripes
Style: polo shirt
Size: XS, S, M, L, XL, XXL, XXXL
This is a very unique polo shirt for cat. A shirt collar for cats with a polo collar that is very cute on cats. The color is blue and white stripes, very cute. The fabric of the kitty outfit is pure cotton. The polo shirt for cat is very stretchy and breathable, which is good for the skin of hairless cats. Your cat can wear it in spring and summer and is perfect for that. Regarding sizes, we have sizes for cats of all sizes. Find more Sphynx cat clothes.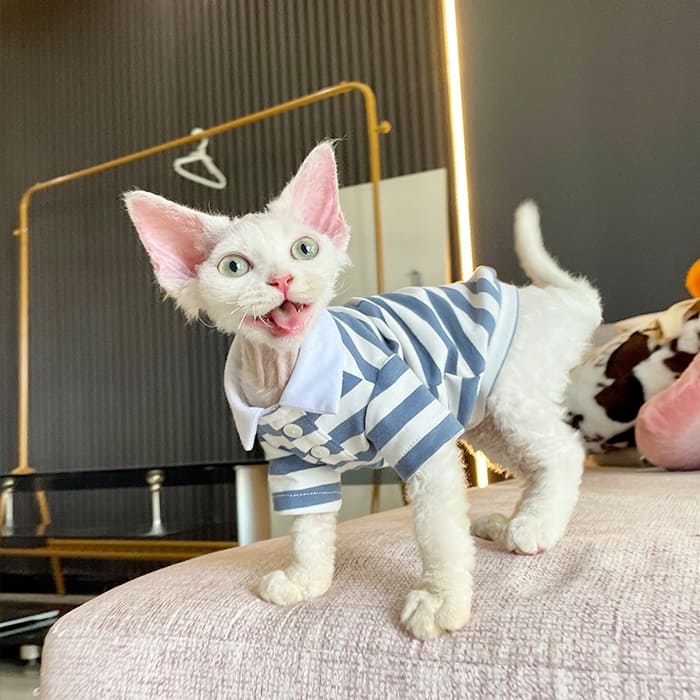 Size: M

Age: 4 months

Weight: 1.75kg/3.858lbs

Neck: 18cm/7.08inch

Bust: 30cm/11.81inch

Waist: 33cm/12.99inch


Body length: 28cm/11.02inch