The lightweight pet T-shirt is made of breathable silk blend fabric, which is very suitable for cats.
Ideal for a pet wardrobe or as a neat gift for a mother cat.
The loose size is suitable for most pets. It is comfortable and silky. At the same time, it is easy to clean, making your clothes look more beautiful.
This

Gucci shirt for cats

is a great choice for celebrity parties or theme photos.
Your pet will look good in this Sphynx cat shirt. These lightweight Gucci cat clothes are made from a breathable silk blend. The sleek and weightless style makes it easy to put on this Gucci shirt for cat while protecting their sensitive and fragile skin. Put on this Gucci shirt for cats, fashion logo, and classic colors, so that they can become the fashion focus of your attention! In addition, these Gucci cat clothes have a loose size and are suitable for most kittens.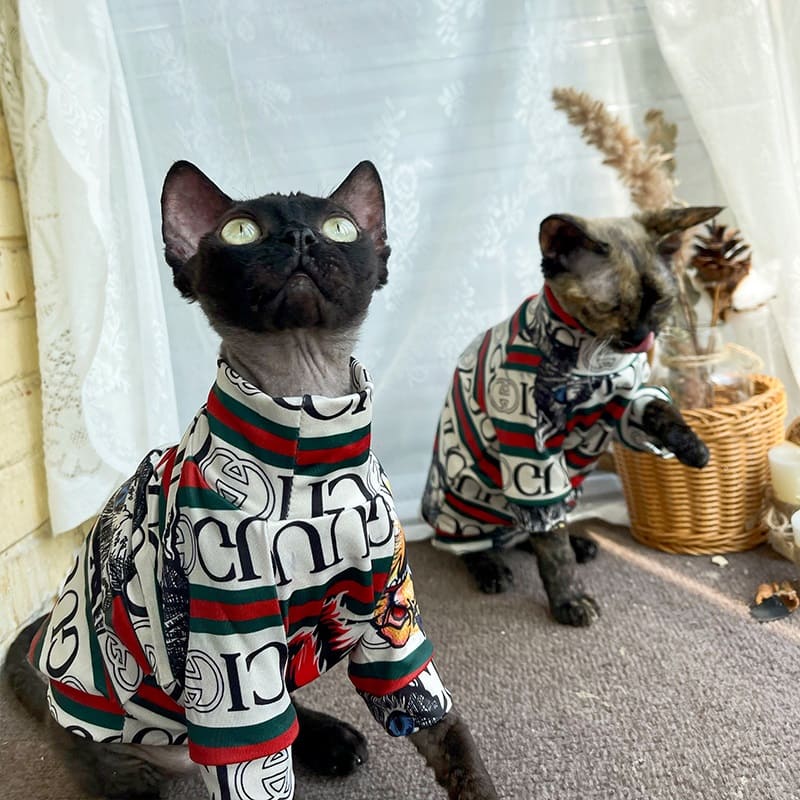 Size: M

Age: 4 months

Weight: 1.75kg/3.858lbs

Neck: 18cm/7.08inch

Bust: 30cm/11.81inch

Waist: 33cm/12.99inch


Body length: 28cm/11.02inch