The fabric is soft.
Handmade, very flexible.
The clothes are very easy to clean, comfortable and free of hair.
Material: milk silk polyester fiber.
This shirt is a trendy cat dress! There is a sign with the letter B on the shirts. Your cat will shine in front of people because the color of the clothes is very bright. The material of the clothes is milk silk polyester. It is characterized by good air permeability, no national name, great elasticity, and warm in winter and cool in summer. This shirt is machine washable and hands washable, which is very convenient. If you are not sure what size your cat is wearing, you can contact us. Find more Sphynx cat clothes.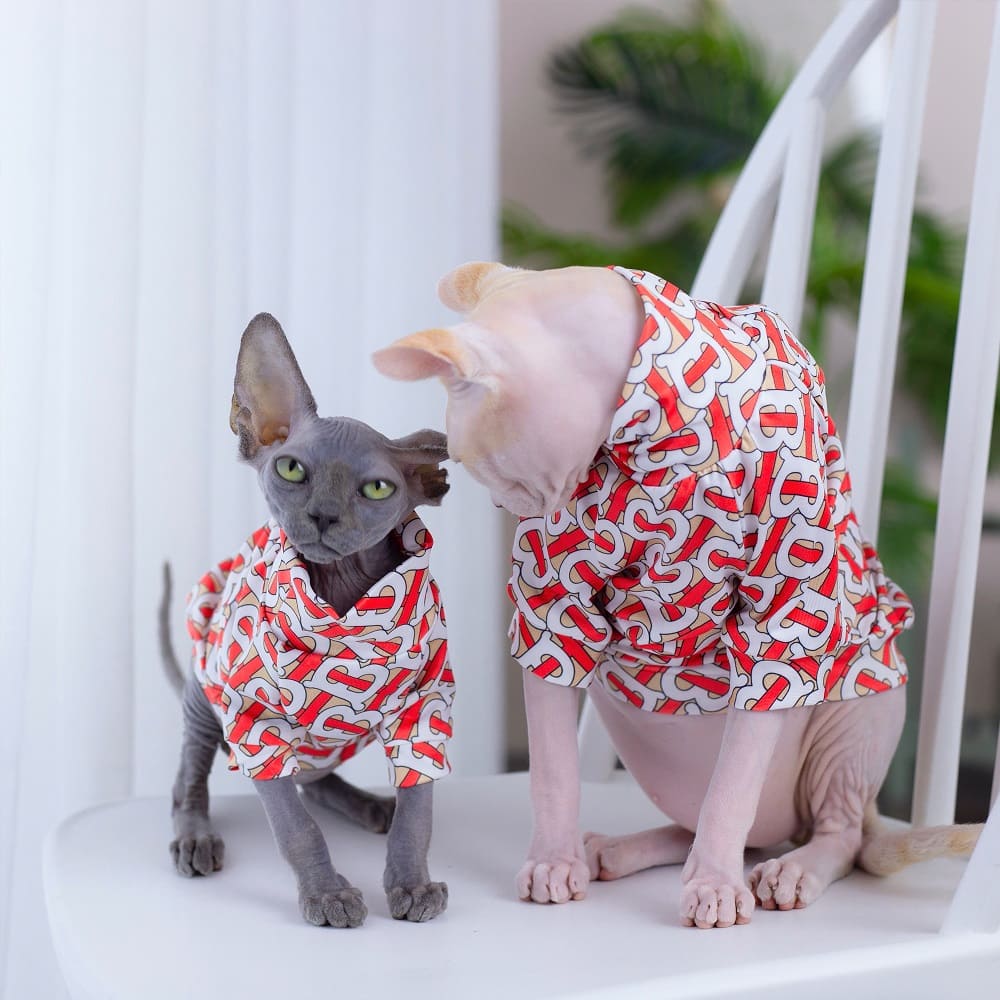 Size: M

Age: 4 months

Weight: 1.75kg/3.858lbs

Neck: 18cm/7.08inch

Bust: 30cm/11.81inch

Waist: 33cm/12.99inch


Body length: 28cm/11.02inch