Fabric: Pure cotton
Pattern: Snakeskin pattern
Features: elasticity, good breathability, self-cultivation.
Suitable season: spring and autumn (thin fabric)
Size: Have all sizes, suitable for all cats.
Your cat will definitely be very attractive to wear these Cat Clothes for Cats. The fabric of this Sphynx snake Skin Pattern shirt is pure cotton, which is very soft to the touch. The fabric is elastic, breathable, and very slim. Our designers combine colors such as snakeskin patterns and fluorescent green. Make this Snake Skin Pattern t-shirt for cat very special. Because the fabric is relatively thin, it is suitable for cats to wear in spring and autumn. Of course, it can also be worn as a base shirt in winter. Regarding the size, please choose the size according to your cat's situation. Please refer to our size chart. Find more Sphynx cat clothes.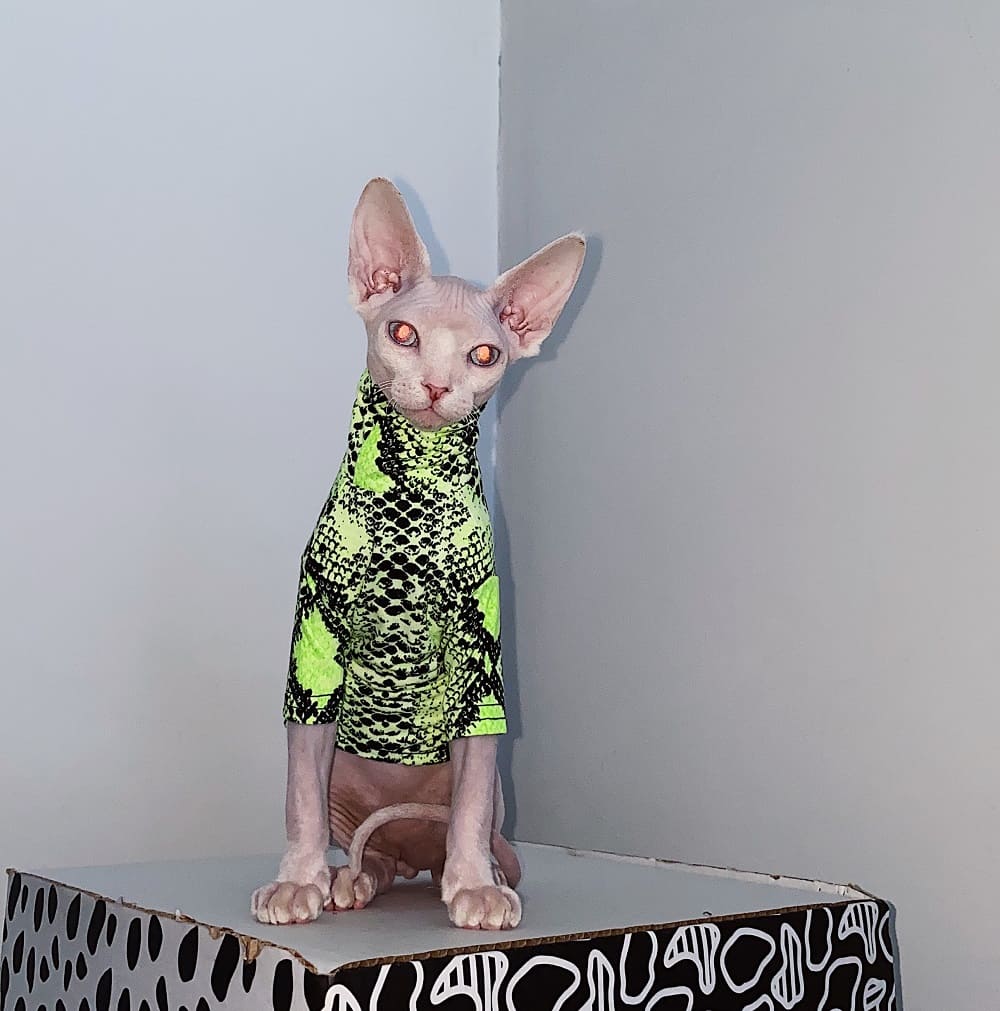 Size: L

Age: 18 months

Weight: 3.8kg/8.378lbs

Neck: 19cm/7.48inch

Bust: 32cm/12.59inch


Body length: 33cm/12.99inch