Fabric: Lamb velvet on the outside, pure cotton on the inside.
Fabric features: anti-allergic, protect the skin.
Printing: LV icon printing. The sense of fashion is bursting.
Clothes feature: adjustable rope on the neck.
Size: There are many sizes to choose from, which can meet the needs of all cats.
This Sphynx Clothing is made of super thick lamb velvet fabric. Very suitable for cats to wear in autumn and winter. The jumper for cat is made of pure cotton, which is hypoallergenic and protects the skin. The print of the Sphynx cat lamb coat is LV icon, which is very fashionable. The Sphynx cat lamb coat does not have a hat, and there is a rope around the neck that can be adjusted. Suitable for cats with different neck sizes. The colors of the jumper for cat are pink, dark gray, and blue-gray. And YESWARMG has various sizes of Sphynx cat clothes for you to choose from.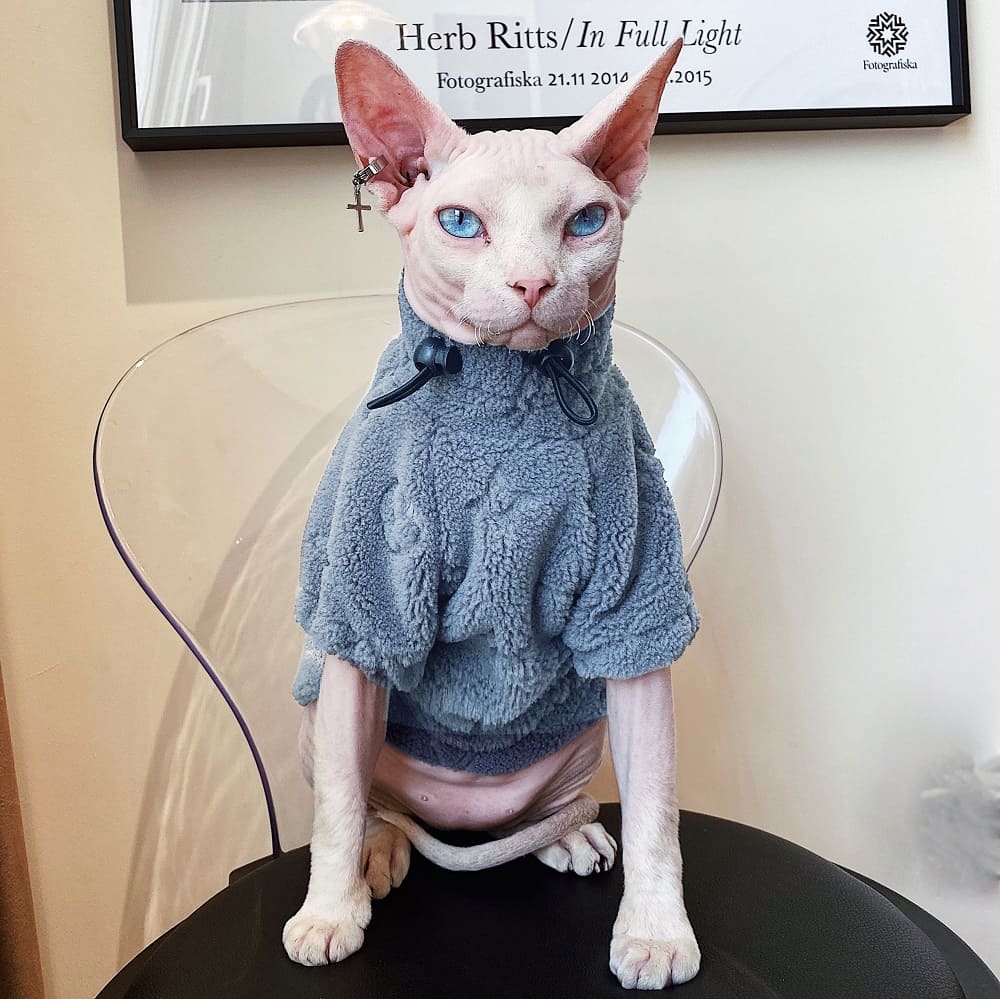 Size: L

Age: 18 months

Weight: 3.8kg/8.378lbs

Neck: 19cm/7.48inch

Bust: 32cm/12.59inch


Body length: 33cm/12.99inch