T shirts for Cats after Surgery
The t-shirts for cats are made of high-quality baby fabric pure cotton, which is very skin-friendly.
The four-legged design is specially designed for cats who have just finished surgery.
Open file design, no need to worry about going to the toilet.
It can be used not only as a surgical onesie but also as a pajama.
These t-shirts cut for cats after surgery is a surgical gowns specially designed for pets. In order to prevent pets from licking their wounds after sterilization, we specially designed this all-inclusive garment. First of all, this is a four-legged medical t shirts for cats. The four-legged design keeps the pet from breaking free and calms him down. Secondly, the material of these medical t shirts for cats is high-quality and selected baby-grade fabrics. Very suitable for hairless cats. Will not produce any allergic reactions. Parents don't have to worry about it. Secondly, this is not only clothes that can be worn after surgery, but also ordinary clothes. Find more Sphynx cat clothes.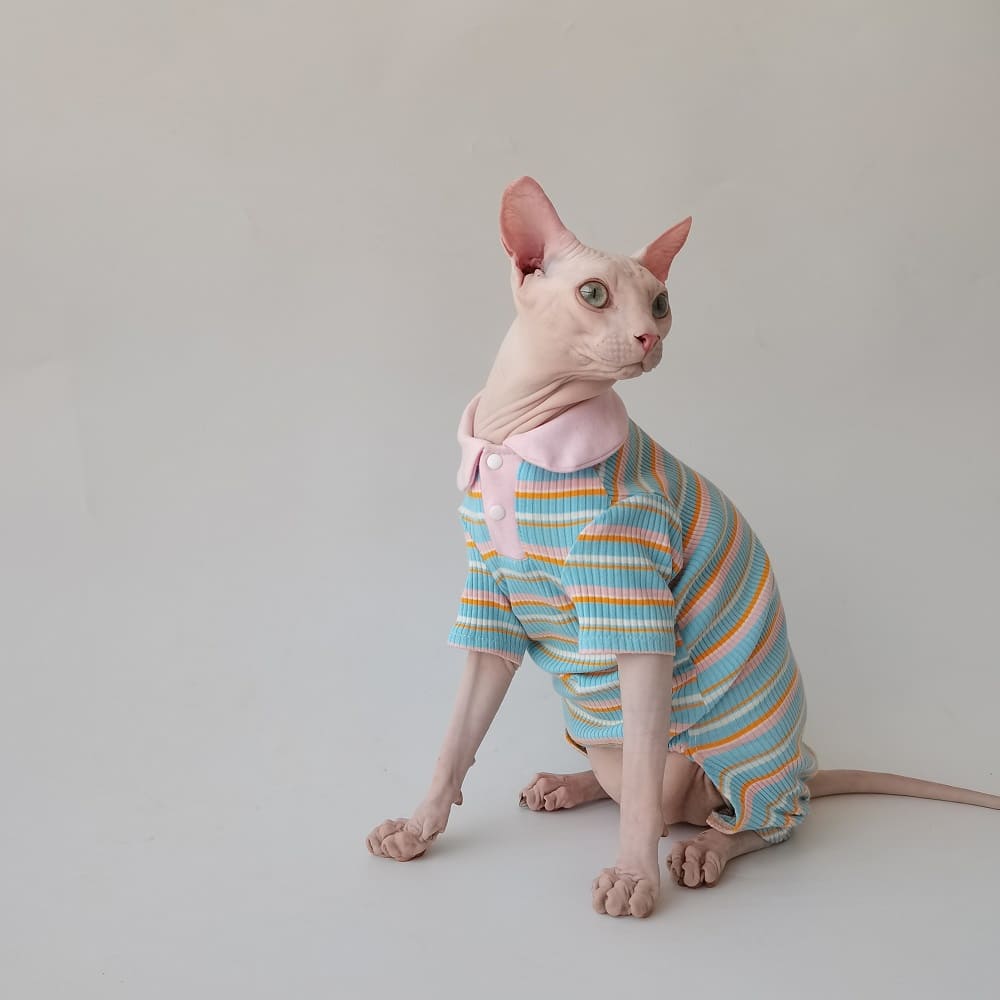 Size: XL

Weight: 4kg/8.818lbs

Neck: 21cm/8.26inch
Bust: 35cm/13.77inch


Body length: 35cm/13.77inch